Tuesday, March 6, 2012
A history of Bethlehem Lutheran Church would be incomplete without giving some background of the circumstances which led to its founding as a congregation and its affiliation with what is now known as the Lutheran Church of the Missouri Synod.
Two significant evens which led to the founding of Bethlehem Lutheran Church and "Missouri Synod" Lutheranism in Saint Louis and Saint Louis County were 1) the decision of a group of Germans from Saxony to emigrate to America and 2) the mass migraion of German speaking people from all parts of Germany and other parts of Europe.
The Saxons emigrated to St. Louis and Perry County, Missouri, in 1839. Whatever their reasons were for emigrating, taken as a group, the reasons were the persuasive leadership of one man, Martin Stephan, the prevalence of rationalism in the Lutheran Church in Saxony and fear of a possible forced merger with another denomination.
Their venture quickly met with difficulties. One of the five ships carrying the group was lost at sea with all on board. The leader of the group which arrived in America, Martin Stephan, assumed dictatorial powers, which he grossly misuesed and which led to his desposal and expulsion. The mutual fund which they had brought with them was almost totally lost. Un-used to the climate and in dire poverty, many of them perished that first winter.
Those that survived would go on to form what was to become the Lutheran Church-Missouri Synod. The timing of this coincided with the great emigration of German-speaking people to our shores in the nineteenth century. Eventually, over 5 million German immigrants arrived during the period from 1830-1890. Also during this time, Saint Louis was fast becoming the fourth largest city in our country and the largest in the West.
In 1887 the organizers of Bethlehem Lutheran Church purchased the ground at the present location. Building began in 1892 and the new church was dedicated on October 29, 1893. Less than three months later, on January 24, 1894, the new church was destroyed by fire. Although they incurred a large debt, the congregation at once began building the present church, which was dedicated on April 17, 1894.
Bethlehem Lutheran church was German-speaking until 1915 when the first bilingual services were held. In 1959, it was heavily damaged by a tornado. On April 28, 1974, Bethlehem Lutheran Church held its 125th anniversary service and passed out the flier from which all this information was obtained. It seems it wasn't long after this anniversary, that Bethlehem was abandoned. It is now suffering advanced stages of disrepair, as the congregation now seems to prefer it demolished.
Update: Bethlehem Lutheran Church was demolished in April 2014.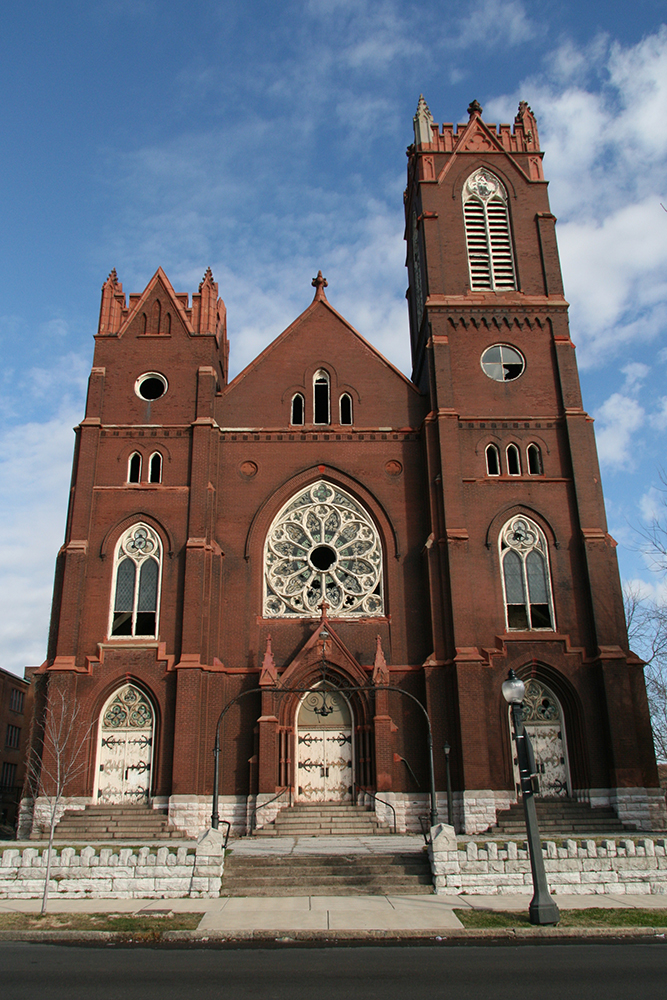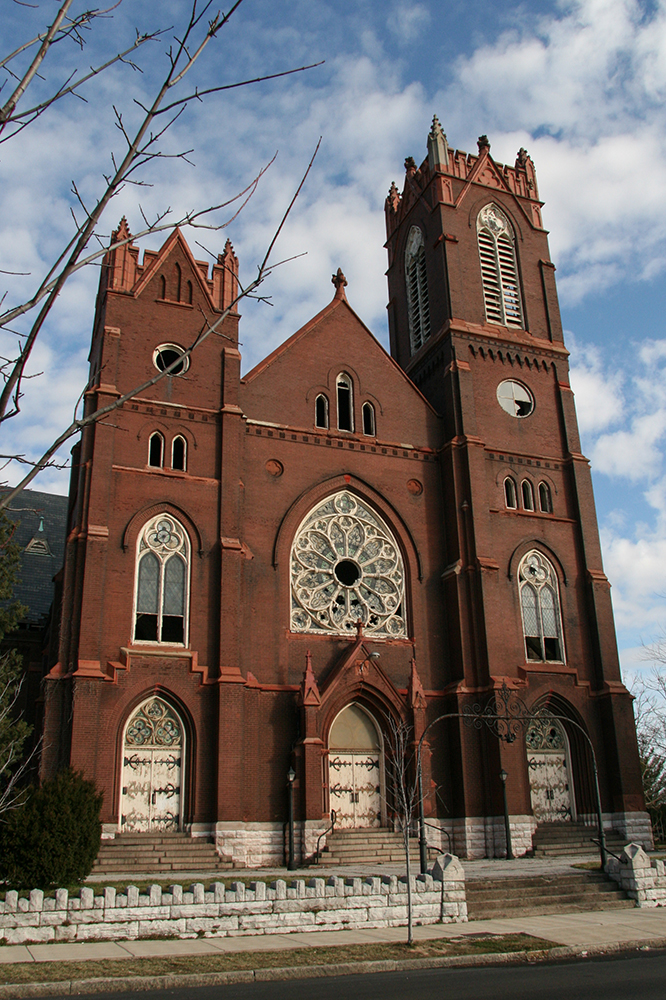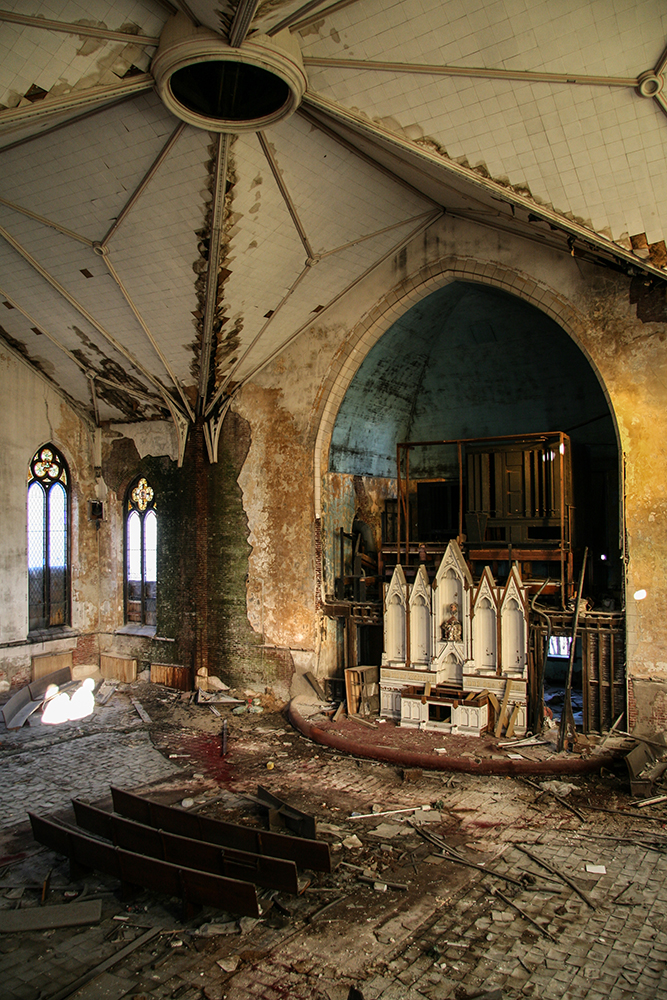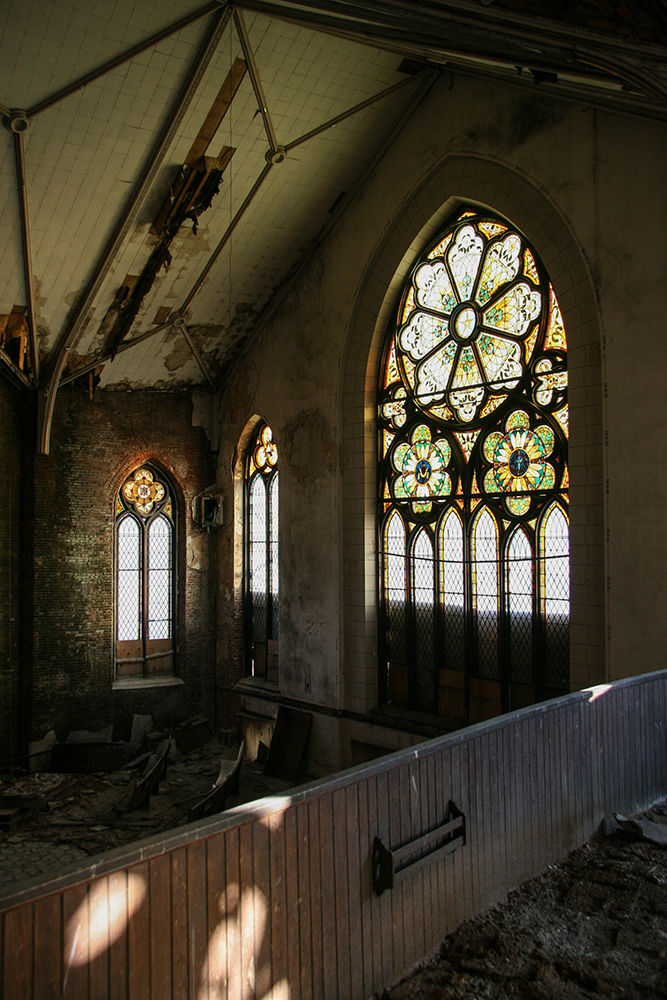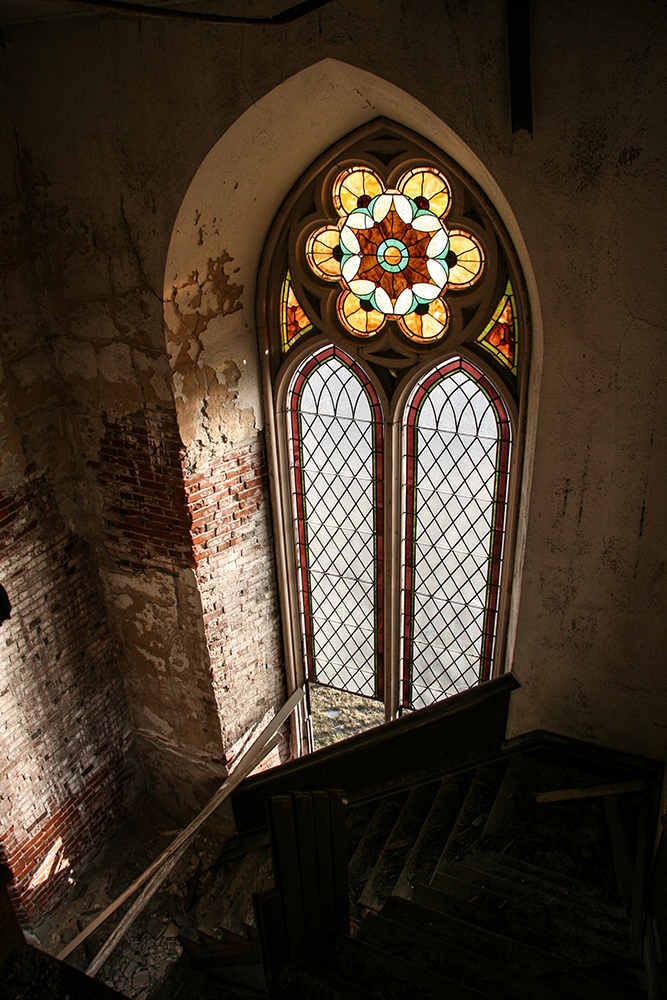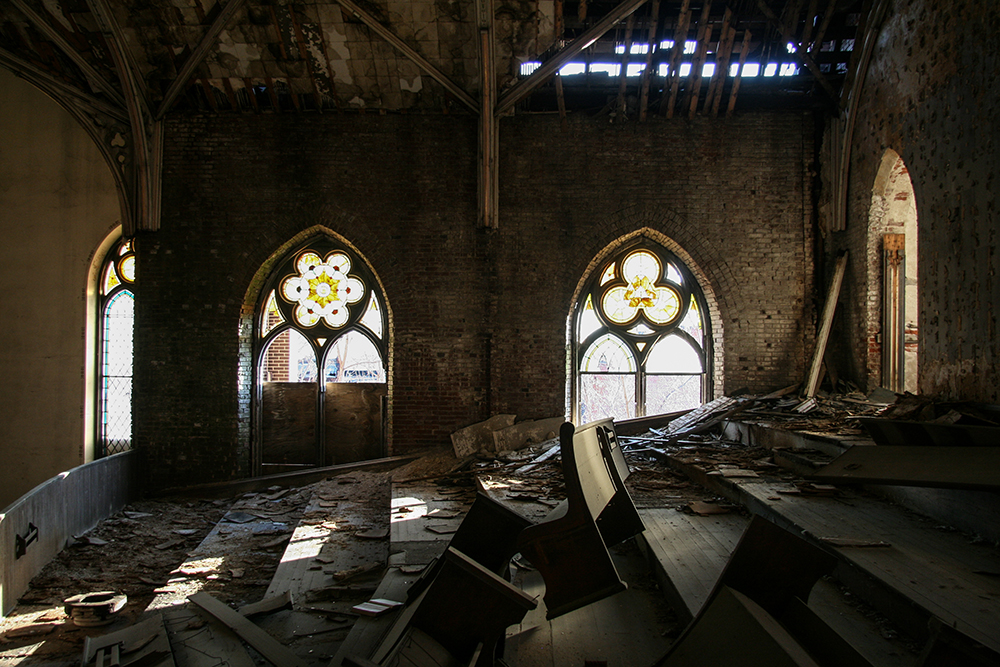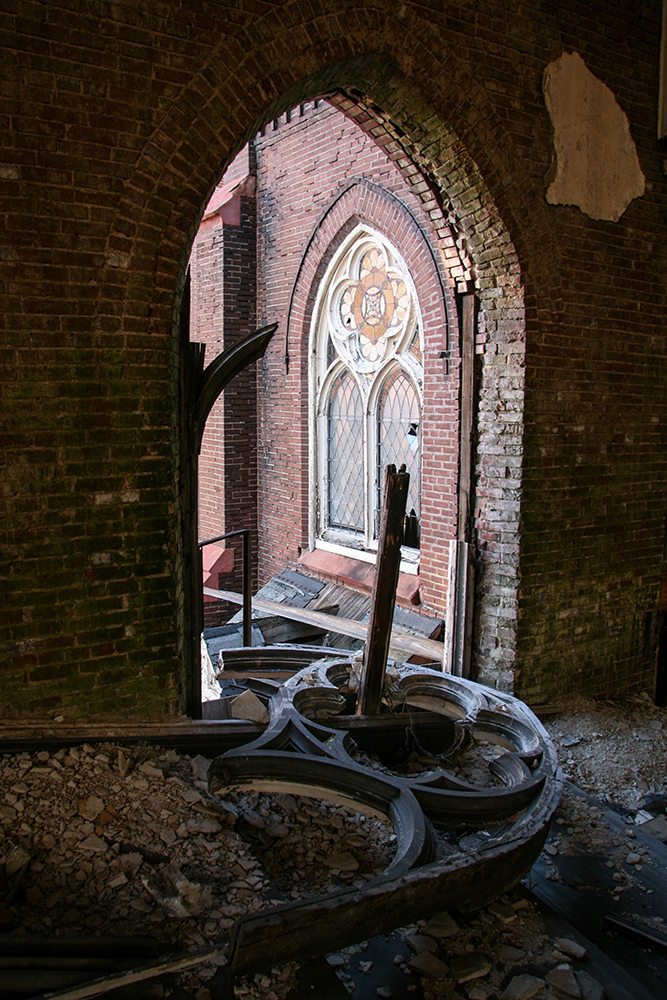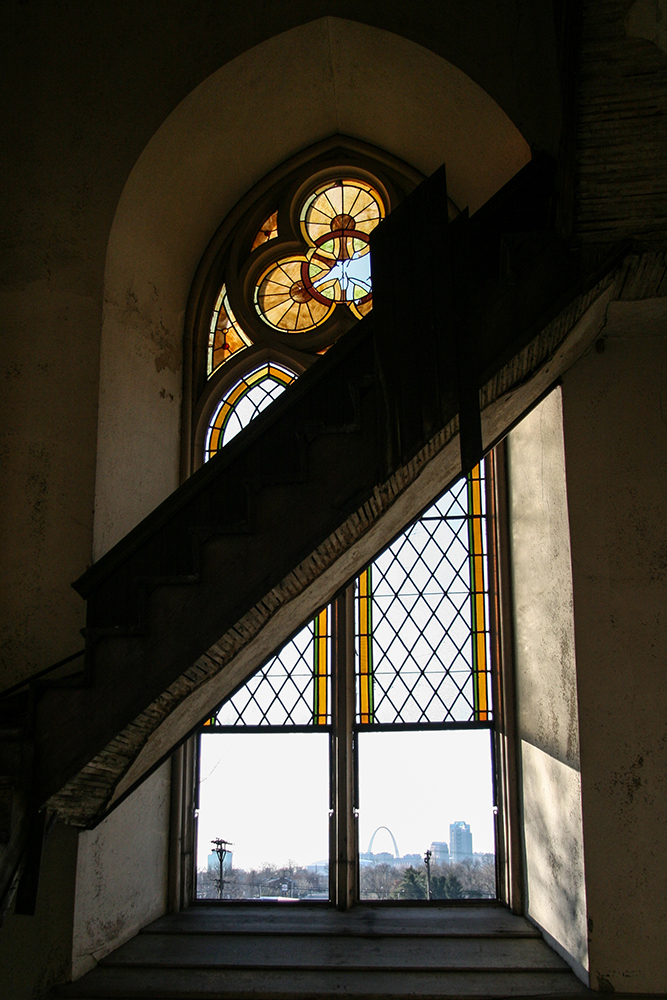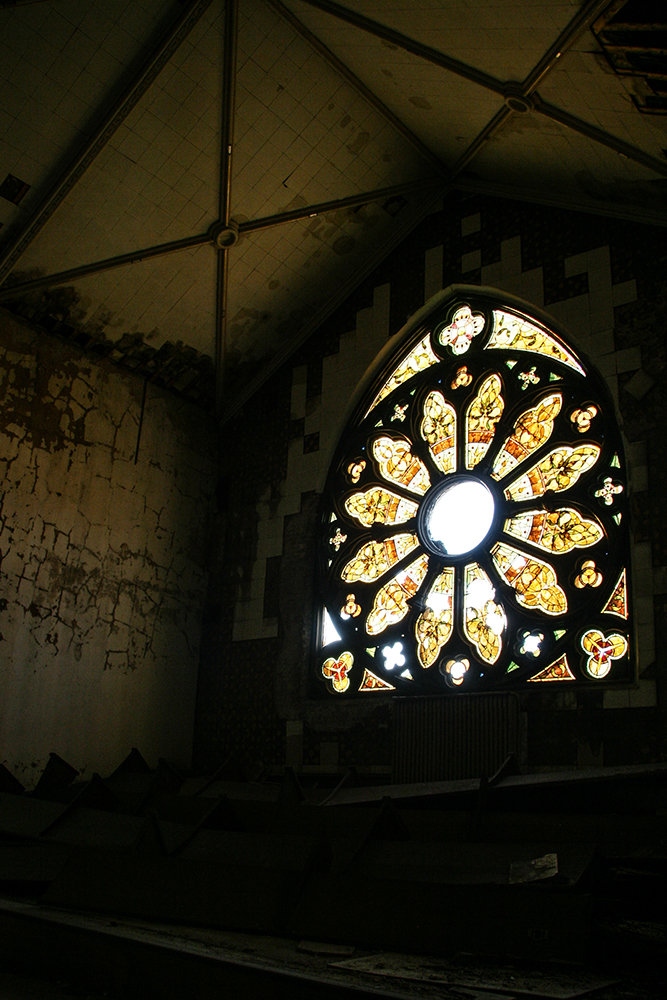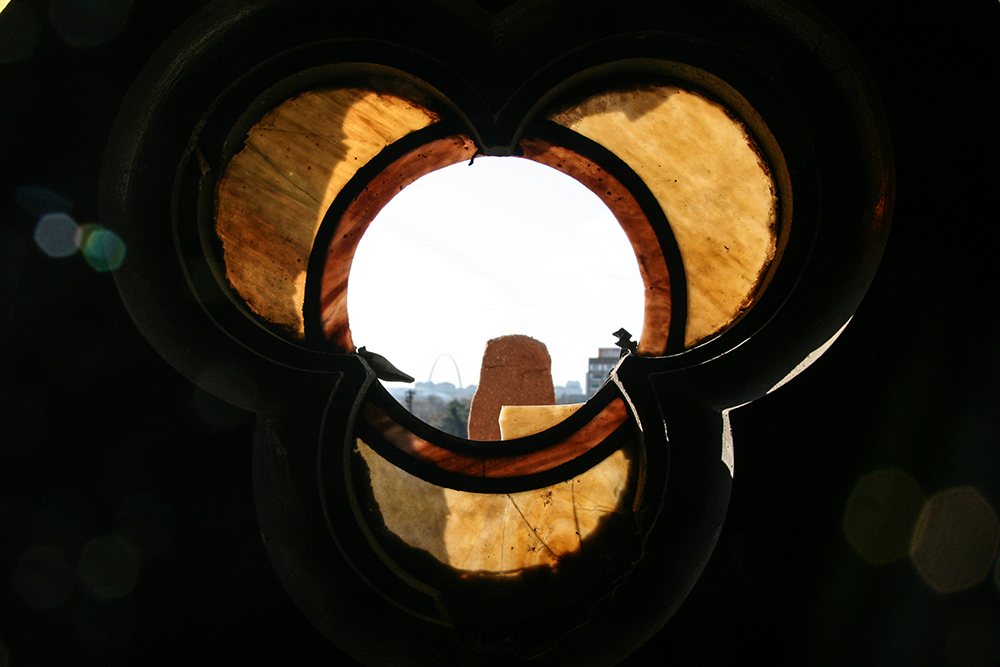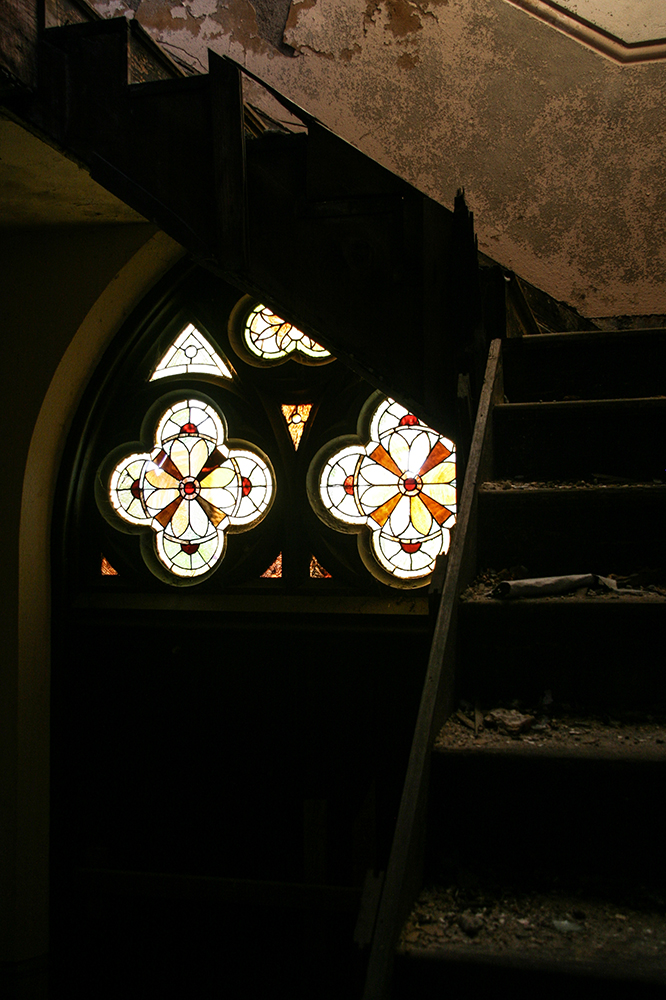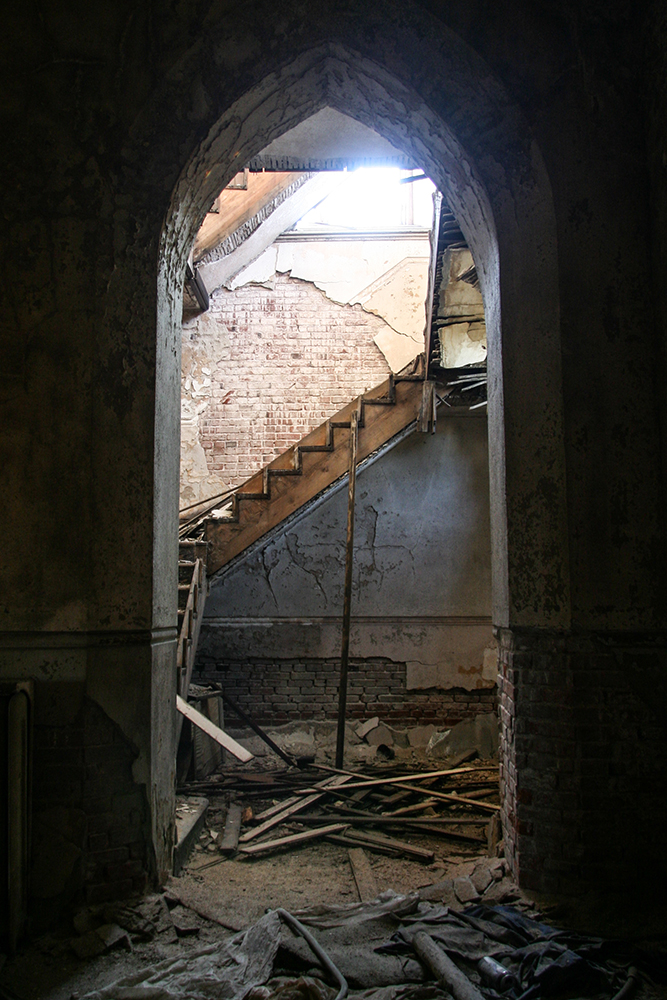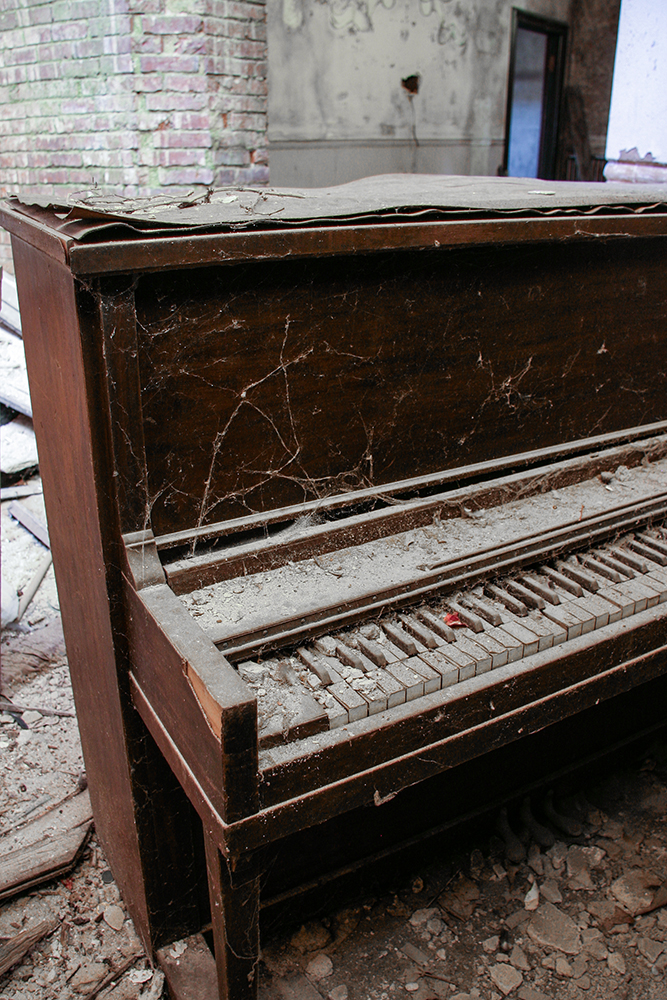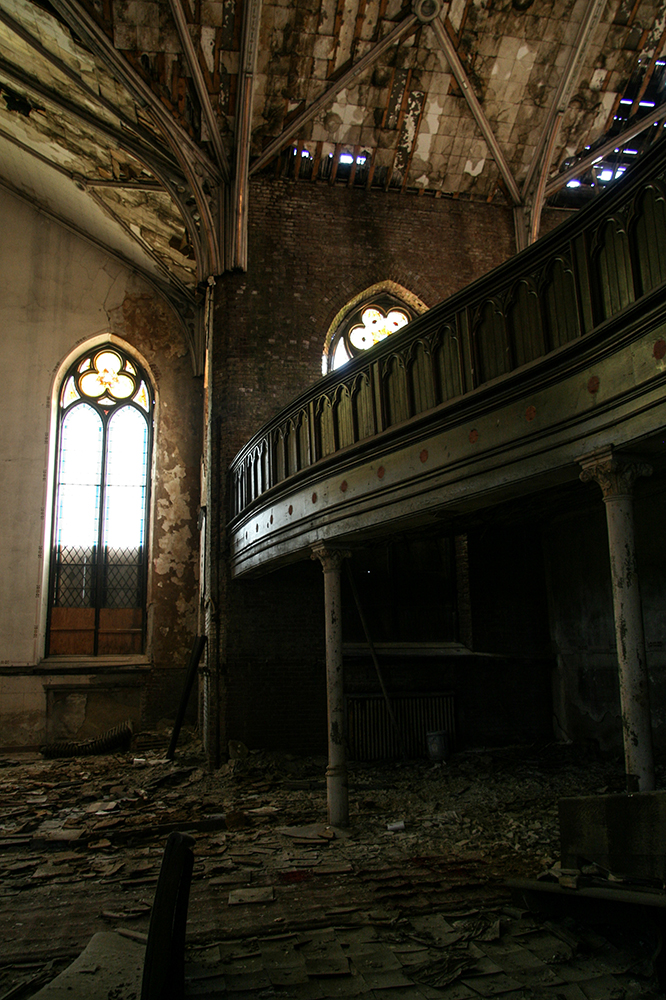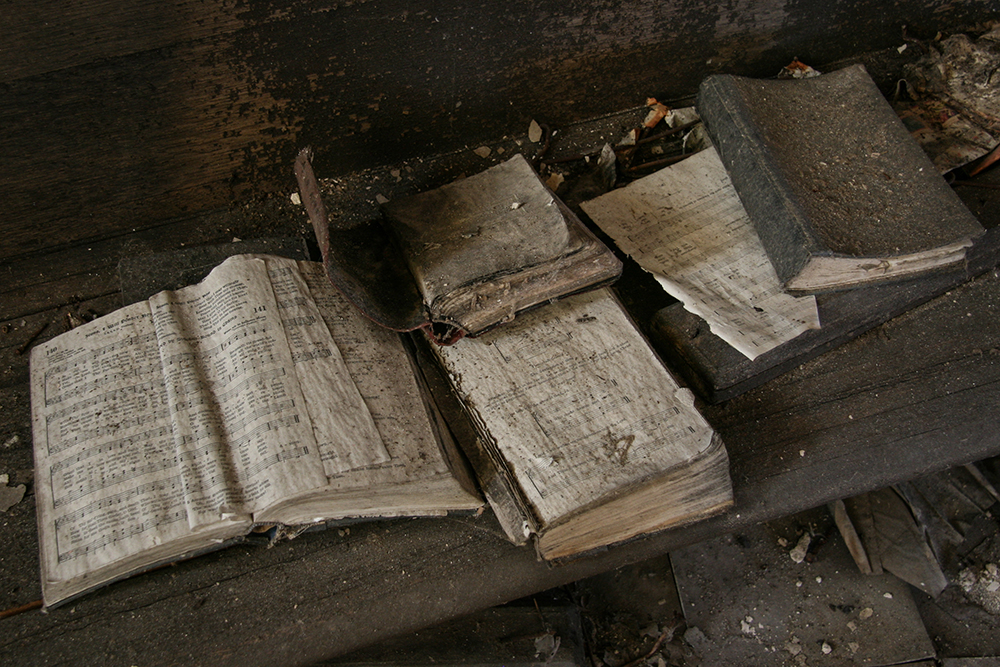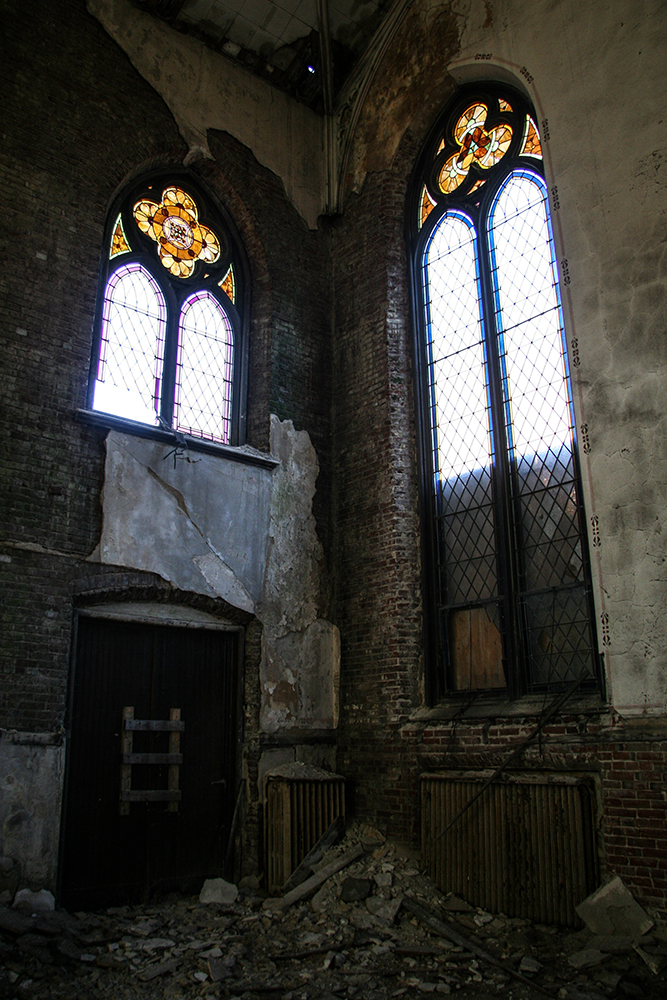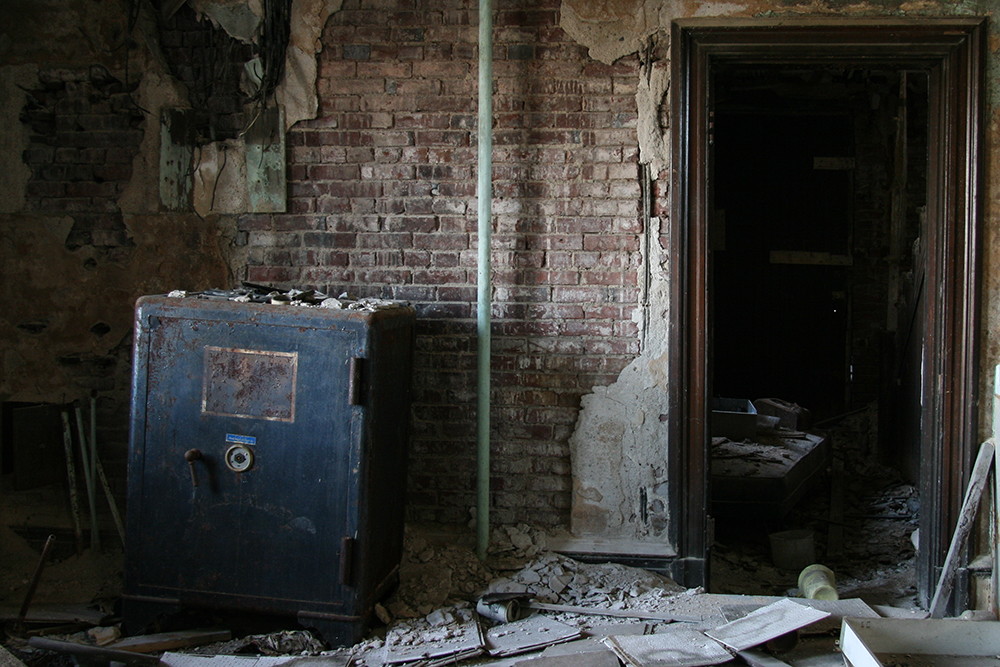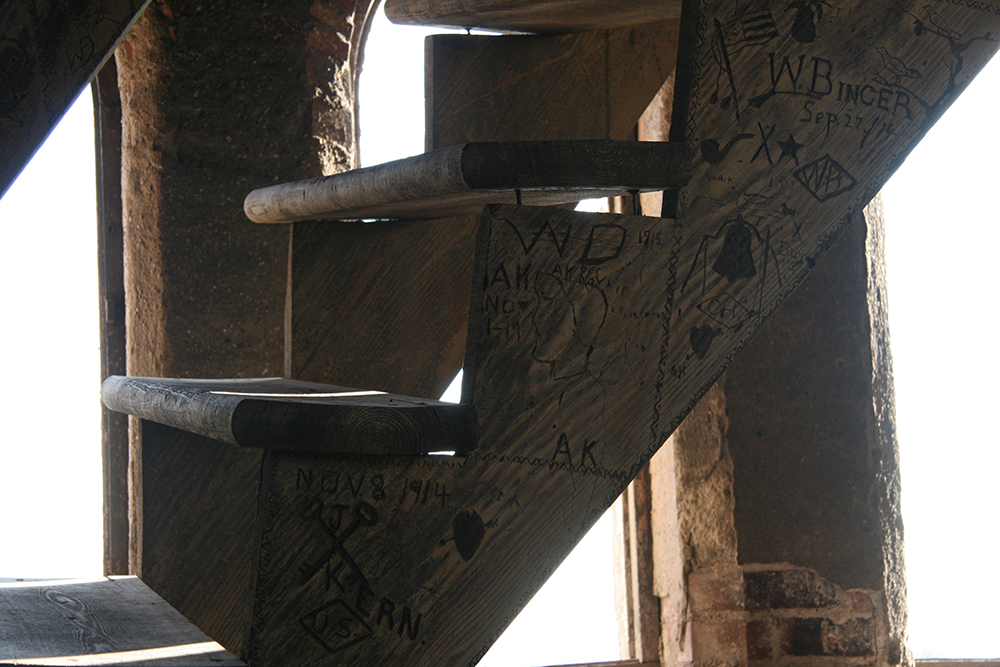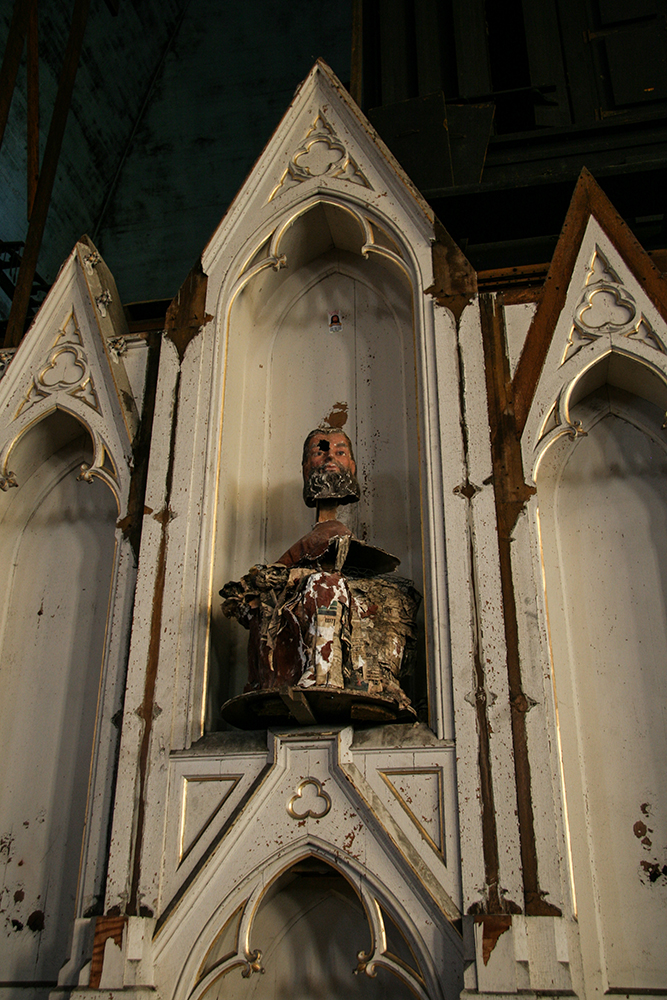 0 Comments: