Sunday, September 12, 2010
The Sky Bank and Trust, aka State Bank or Wellston Bank was built in the 1940's and saw use as late as 2006 when it last functioned as a Regions Bank. It's hard to imagine it was being used that recently, however, considering that the decor appears potentially original and the basement is completely flooded. The overall condition suggests it had been vacant for much longer. Inside it is very dark and moldy. The floors are buckling from the humidity of a basement full of murky water and the giant steel safe doors are beginning to rust away.
It was demolished in the spring of 2014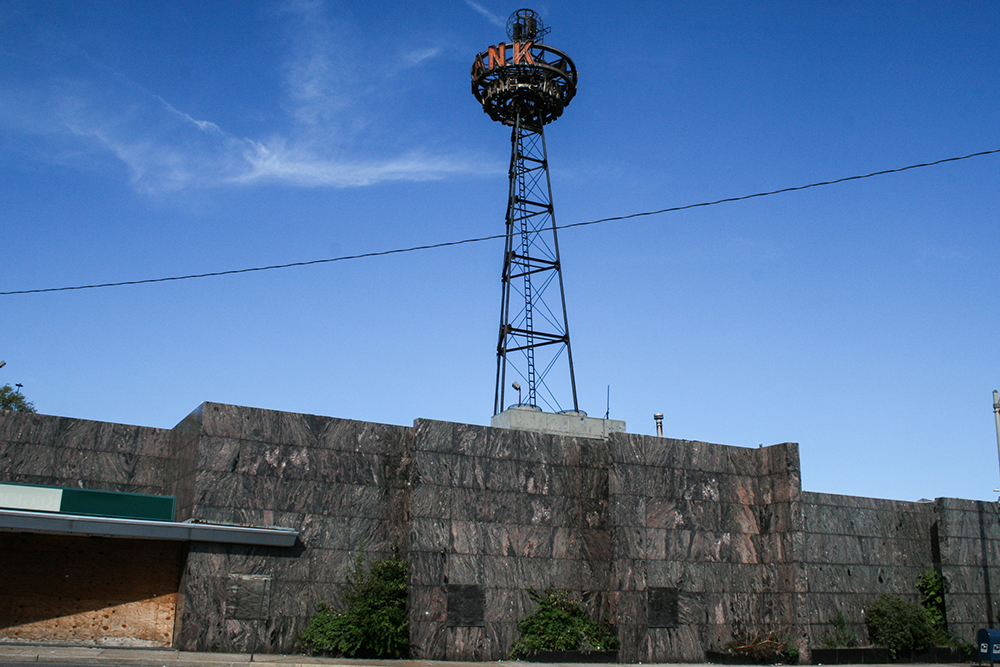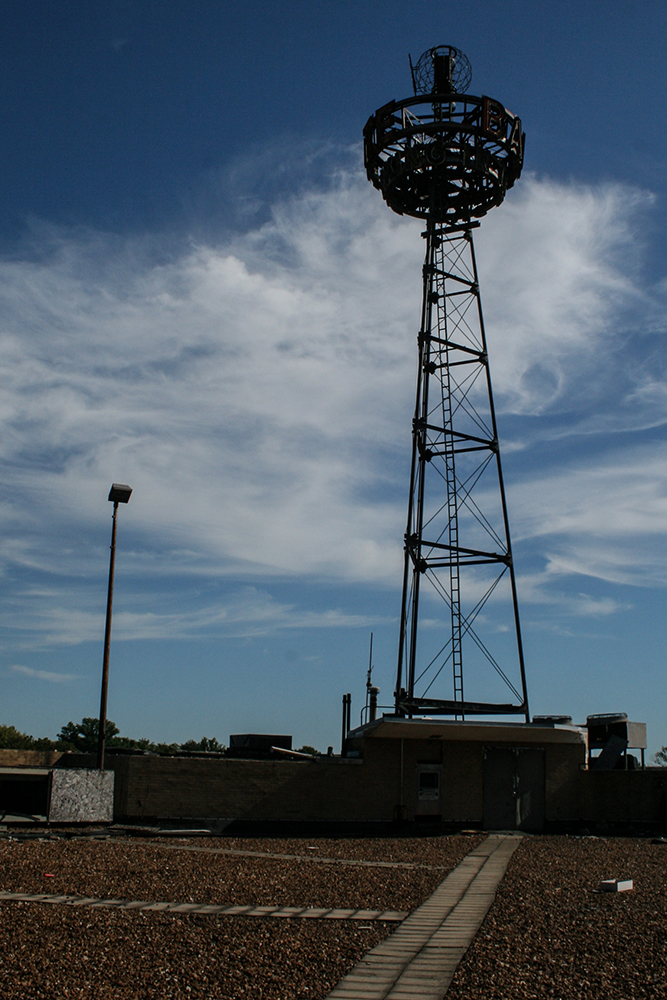 Rooftop Teller Windows = WTF?