Monday, August 27, 2012
The Armour Meat Plant was once the center of a large conglomeration of stockyards and slaughterhouses located in East Saint Louis. Farmers from all over the state(s) would visit the stockyards to buy and sell cattle and other livestock. In the first half of the 20th century, this was one of the busiest such locations in the United States.
These stockyards were devised to compete with the larger firms already well established in Chicago and and elsewhere. The first shipment of cattle arrived here in 1873. By the turn of the 20th century, the stockyards were processing 50,000 animals a week and reaching annual sales of $2 million.
In 1903, the Armour Meat Plant was constructed. According to some sources, Armour employed some 4,500 people to process the animals from the nearby stockyards. Tours of the facility and its operations were made available to visitors.
Philip Armour had already been established as a baron of meats. By 1883, he had established his own refrigerated fleet of rail cars. His plants were renowned for his large-scale pioneering efforts. Armour & Co. became one of the largest meatpacking companies in America by the 1890s, generating $110 million dollars in revenue in 1893.
Armour & Co. were also one of the first to take advantage of the byproducts of the slaughtering process and make use of what had otherwise been waste products. They sold every kind of product made from animals, from glue to oil, fertilizer, hairbrushes, buttons, and drugs. Armour famously declared that he made use of 'everything but the squeal'.
In 1948, Armour & Co. developed a deodorant soap by adding the germicidal agent AT-7 to their soap. This reduced bacteria on the skin and thereby limited body-odor. The new soap was named "Dial" due to its 24-hour protection against odor.
The stockyards continued to thrive during two world wars before eventually reaching peak production in 1947. The following decade, however, would see the decline of not only Armour but the stockyards in general. The advent of the automobile along with the interstate and rising labor costs all combined to bring about the decline of the out-dated stockyard operations and facilities. Meat was now being sold at terminal markets and the stockyards were swiftly becoming obsolete. The industry had shifted from its dependance on the railroads to interstate truck deliveries. Industrial farming had taken over much of the demand while individual farming was also on steep decline.
Armour, despite being owned by a major national firm with many other plants across the country, closed operations in East Saint Louis in 1959, laying off some 1,400 employees.
Sadly, Armour has been demolished.
Click here for the video from this location.
See our last visit to the great Armour Meat Plant, captured on 35mm film, here.
SOURCE: Wikipedia*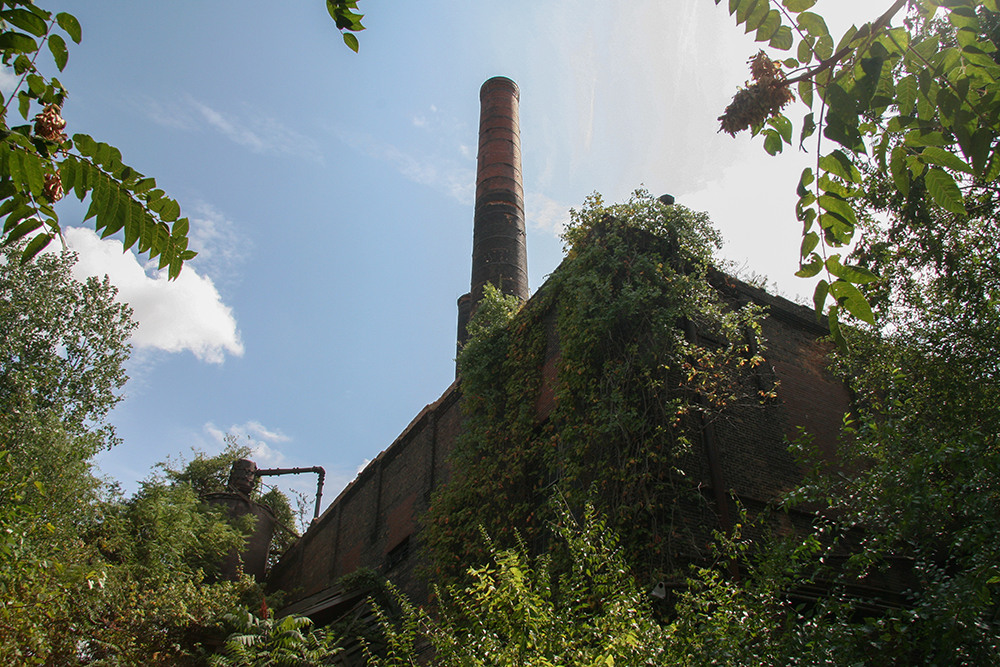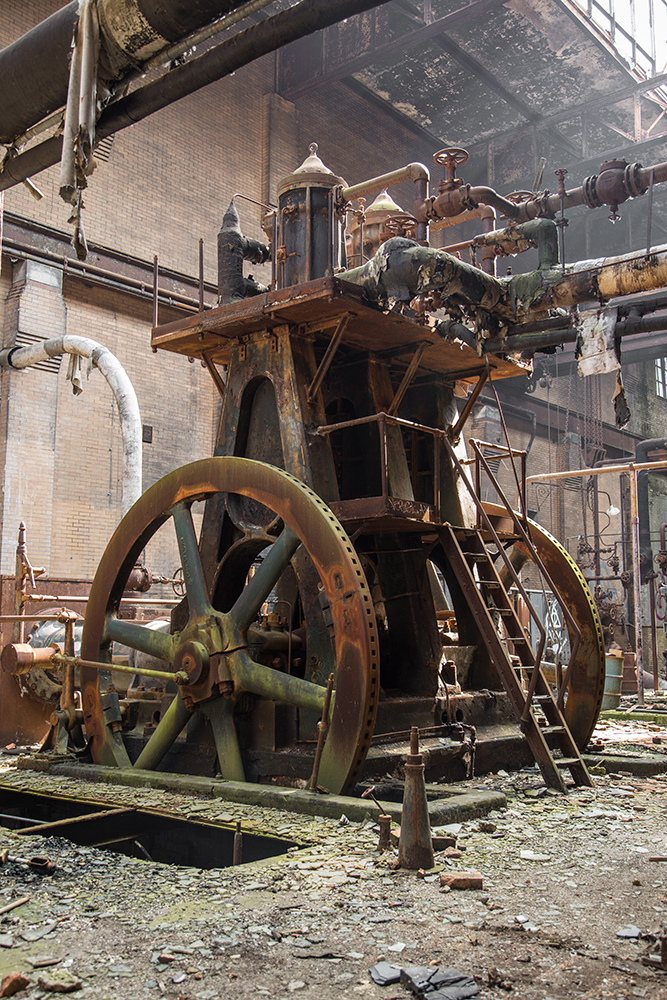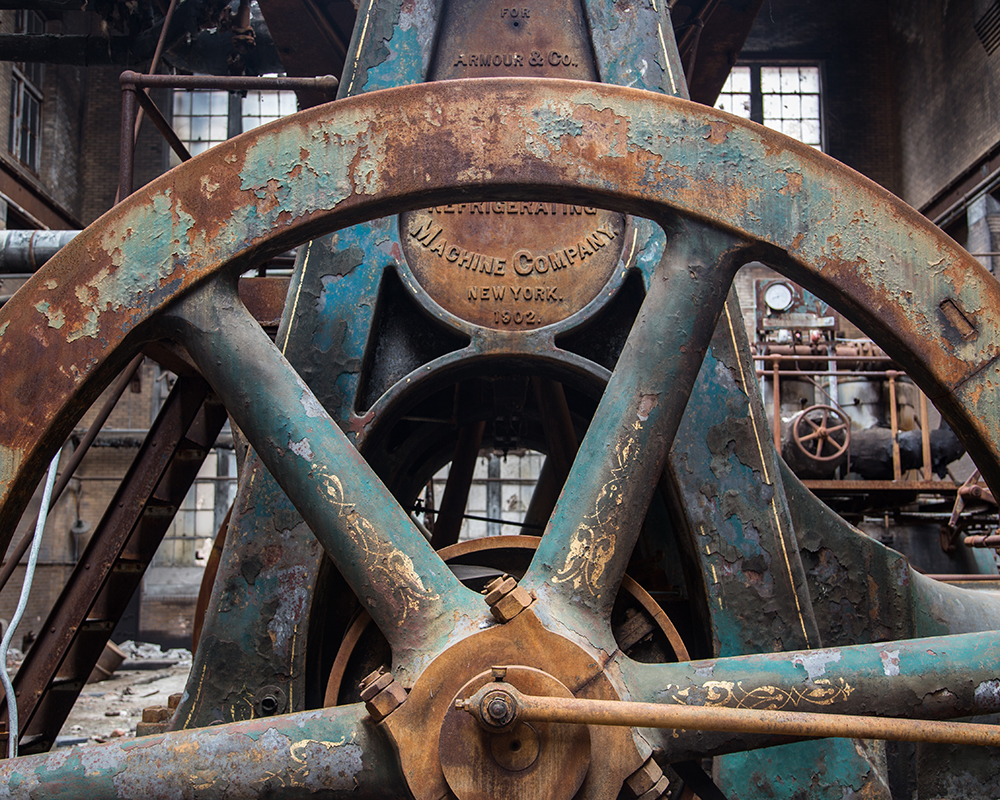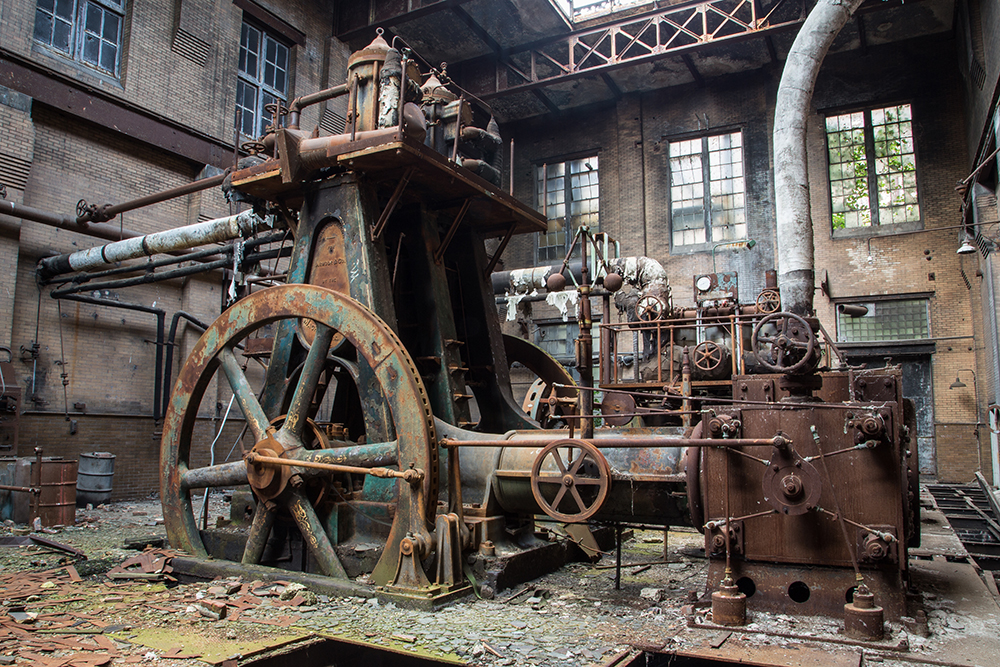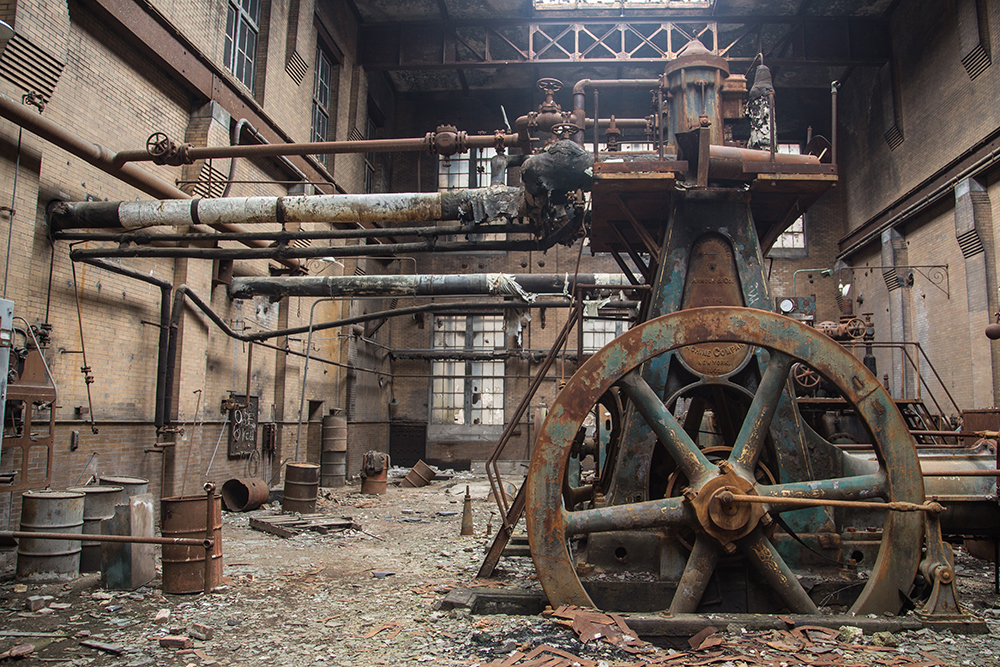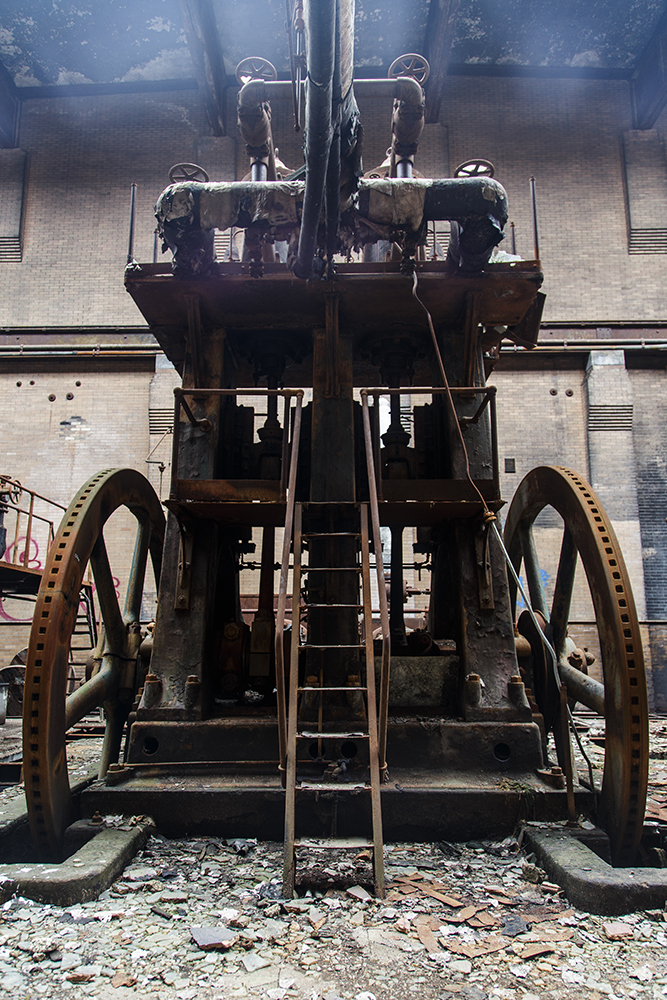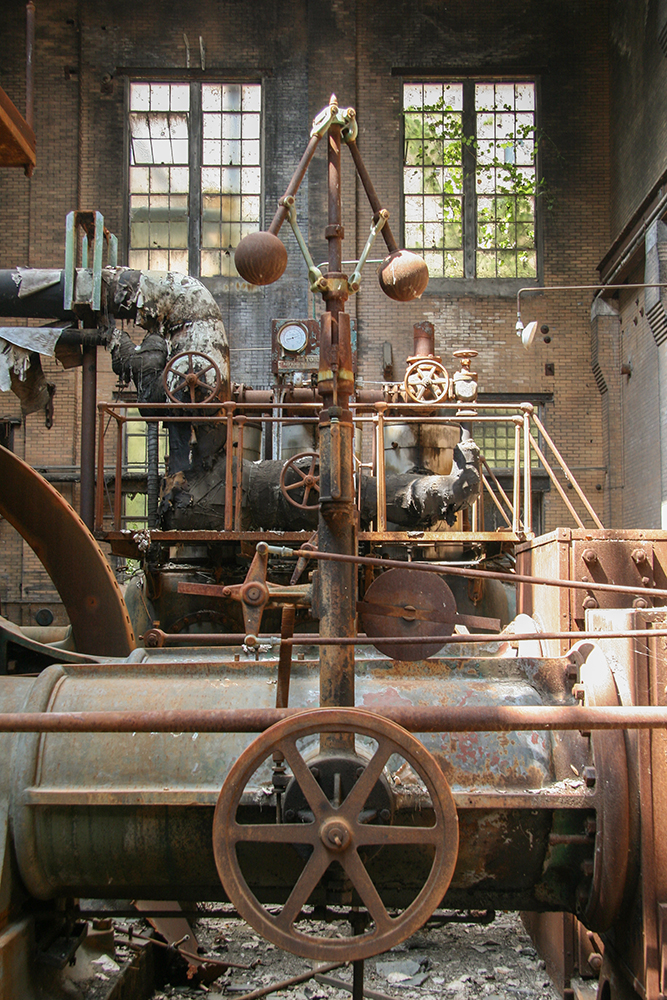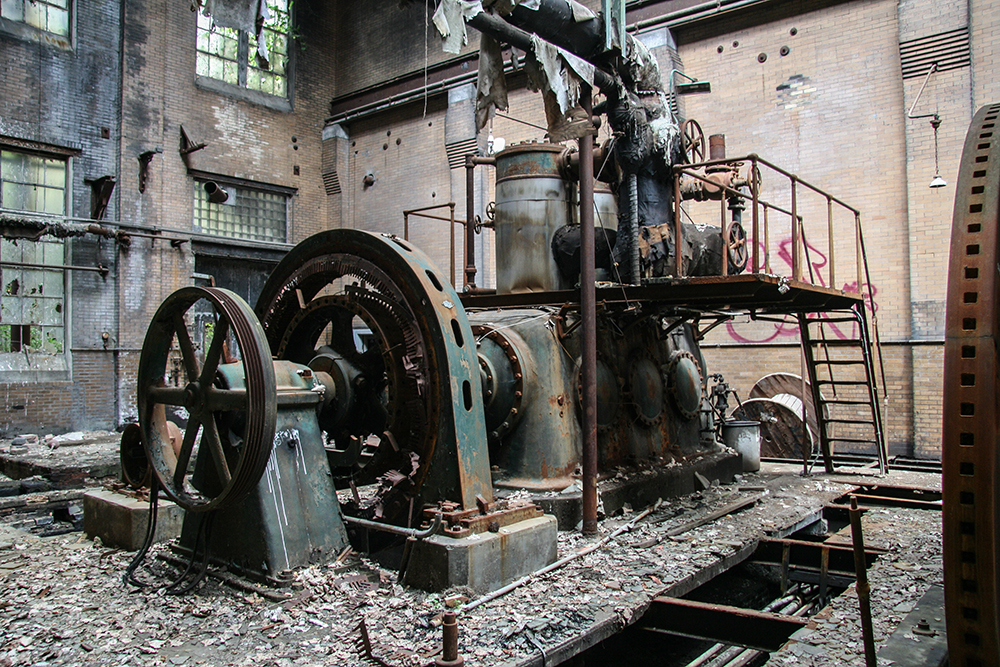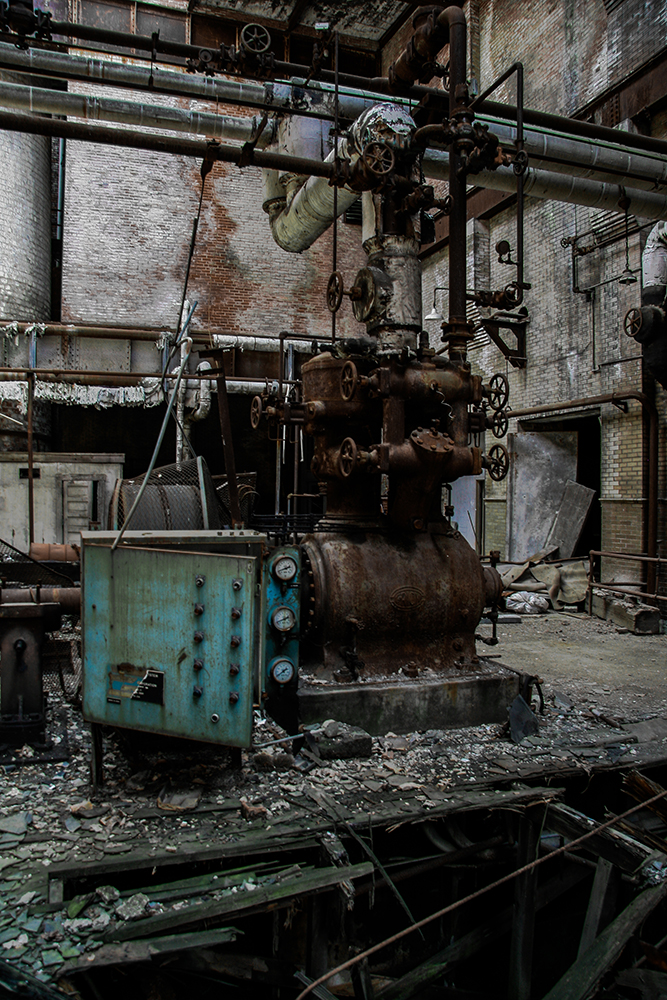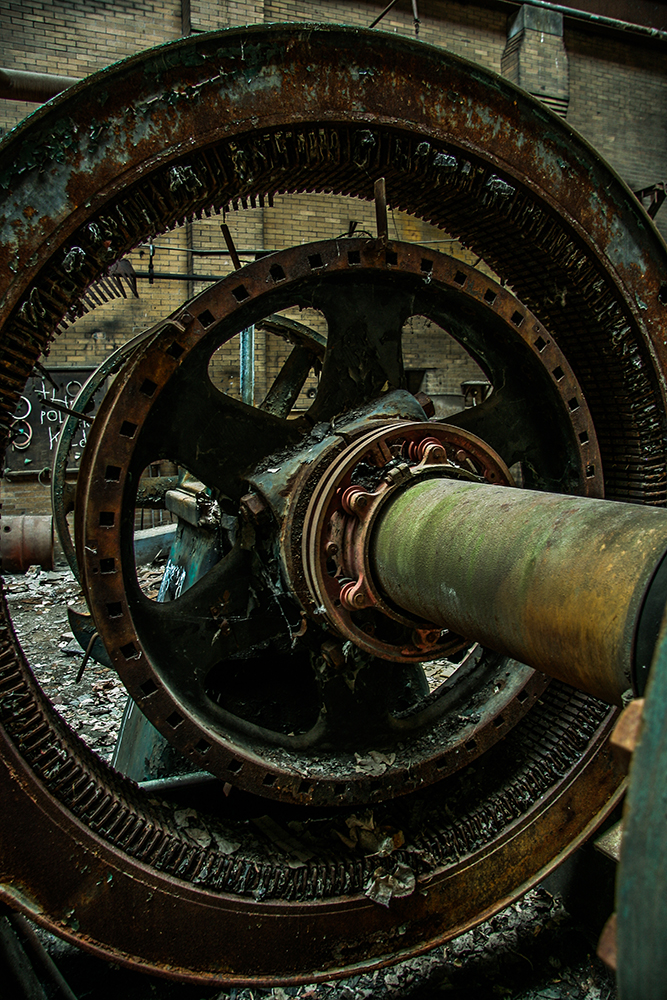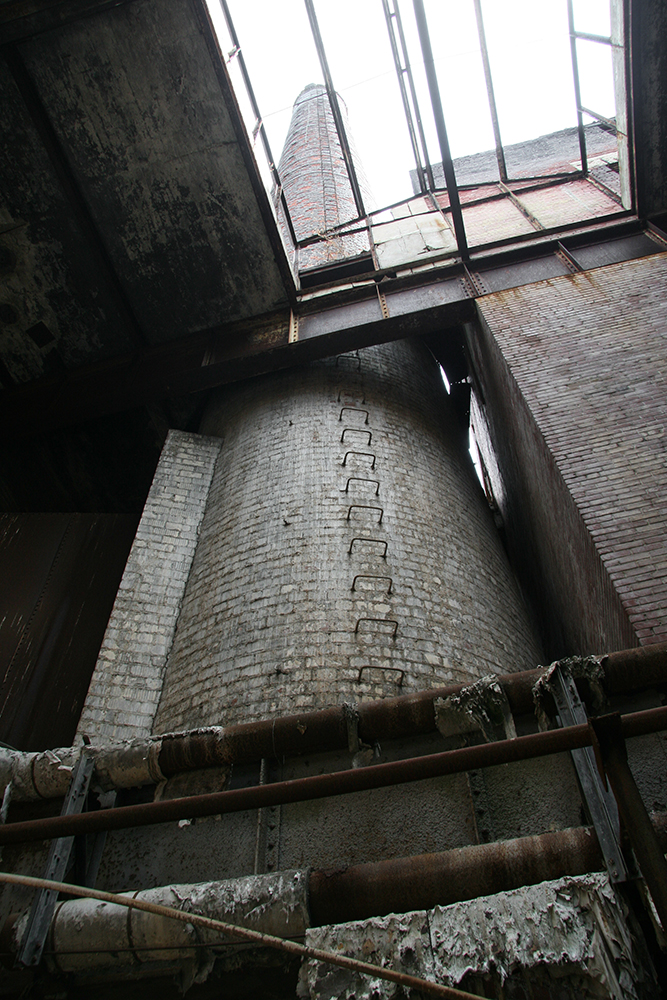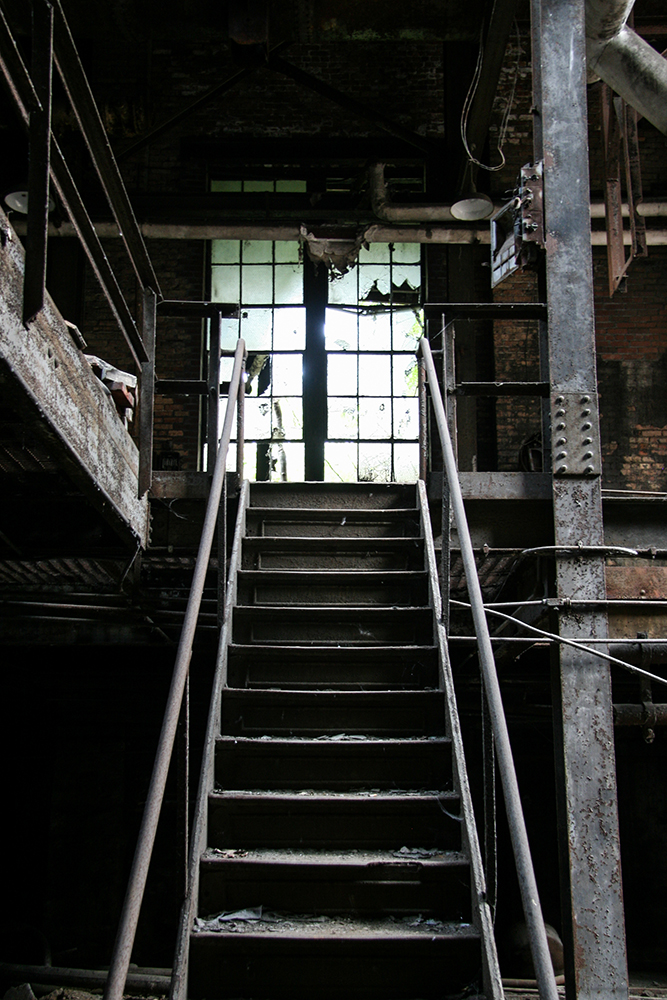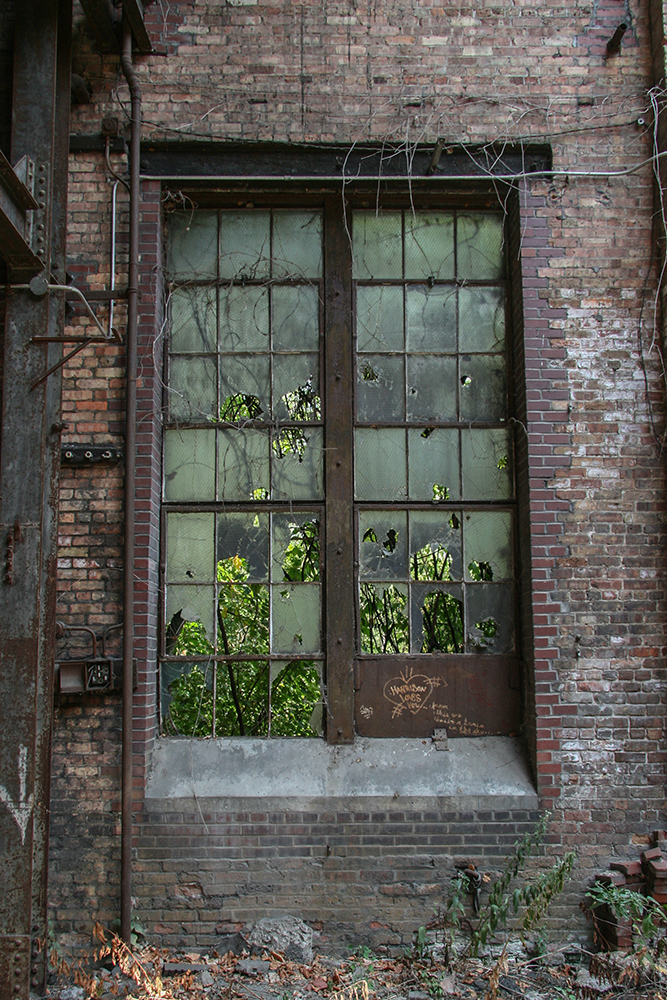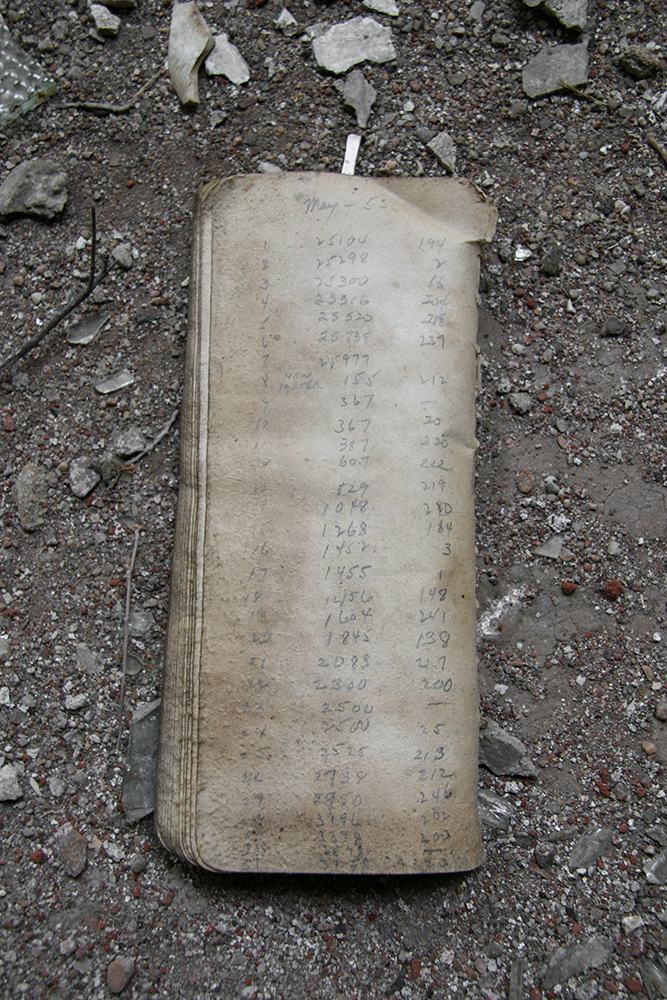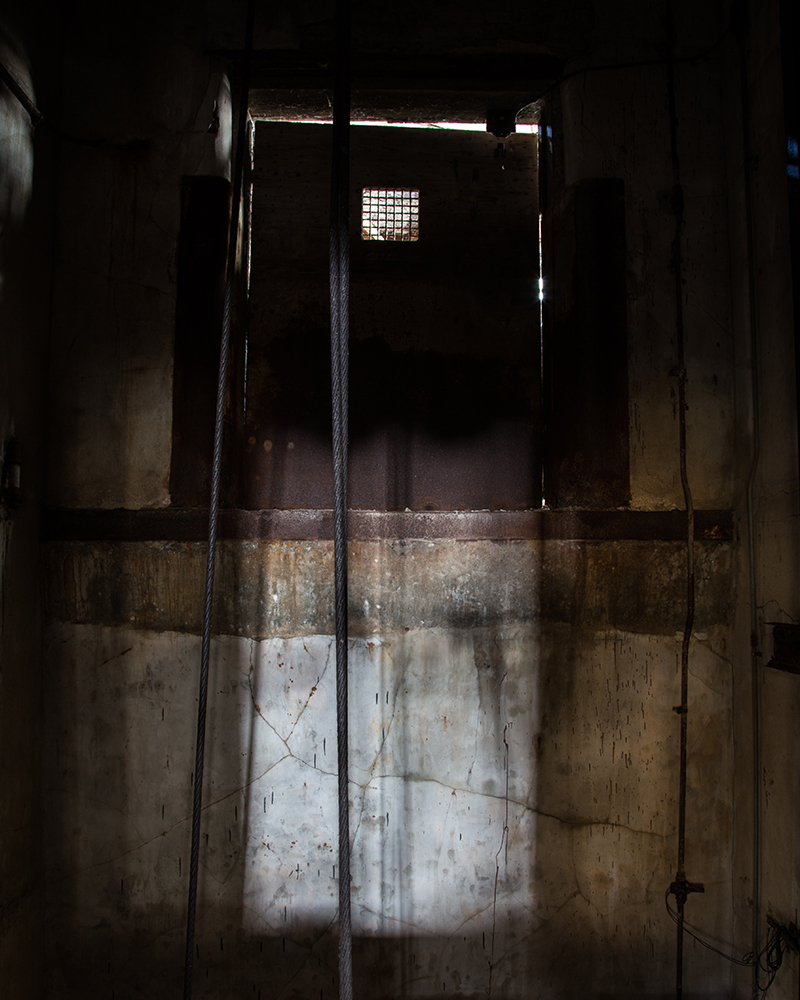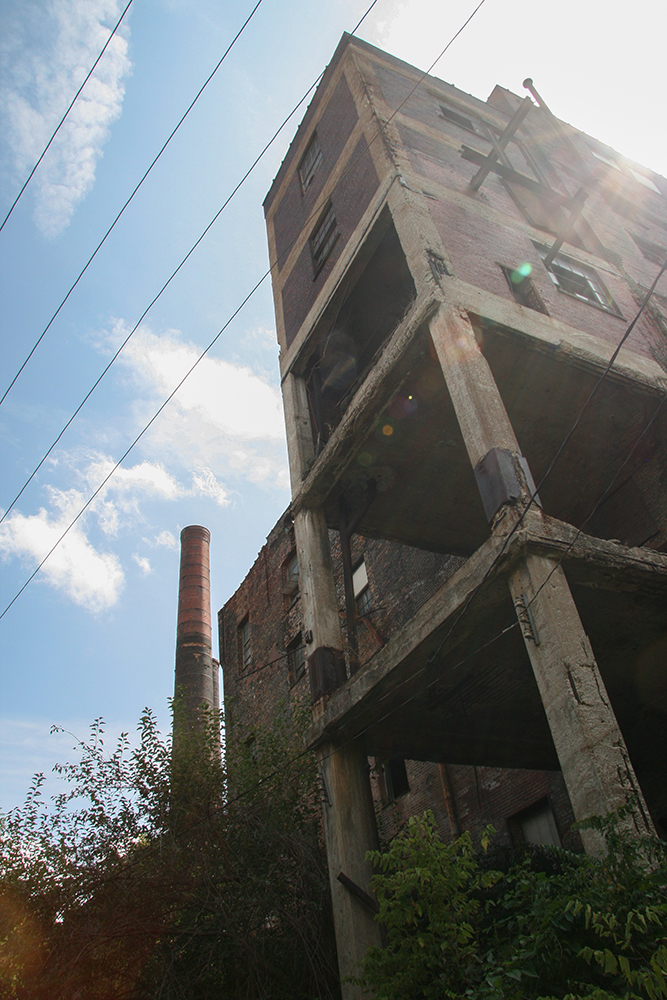 *https://en.wikipedia.org/wiki/National_City,_Illinois *https://en.wikipedia.org/wiki/Armour_and_Company
Monday, August 13, 2012
Cementland was set to become the next great Saint Louis landmark. The product of the late Bob Cassily, it was almost too big and too awesome to ever exist. If completed, it was to even include a water-park snaking through its industrial ruins and post apocalyptic landscape.
Cementland was the site of the former Lafarge Cement plant. Left abandoned, Bob saw the potential and made significant headway in creating one of the largest and most impressive interactive exhibits. By utilizing leftovers from demolished buildings and large broken industrial equipment and basically anything else he could get his hands on, he set out to create something from the otherwise wasted resources.
Bob Cassily is the type of creative genius that doesn't happen very often. He is the type of person every city needs to have. He became famous for the wildly successful City Museum. The Saint Louis City Museum is something that must be experienced to be believed. Any visit to Saint Louis would not be complete without a trip to City Museum. If you haven't been, do yourself a favor and go explore it. Also, the roof is worth paying extra for.
Bob died on September 26th, 2011, when the bulldozer he was driving flipped down a hill while working on Cementland. His death is a loss that Saint Louis may never recover from and the impact he's had will be forever engrained into the Saint Louis experience.
Our visit to Cementland was a celebration of his accomplishment and an homage to the very site he died to bring to life.
The status of Cementland is currently unknown. Now, all work is stopped and the site is eerily quiet.
The site is so large that it's hard to see everything in one trip. See Part 1, my previous visit, prior to Bob's death as the site was under construction, here.
Click Here for the video.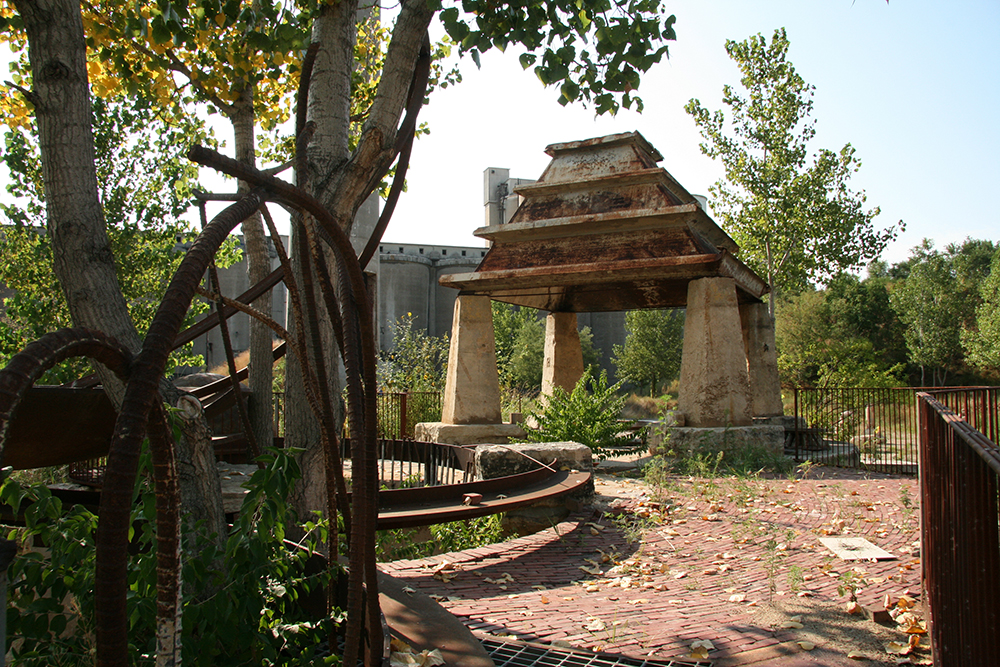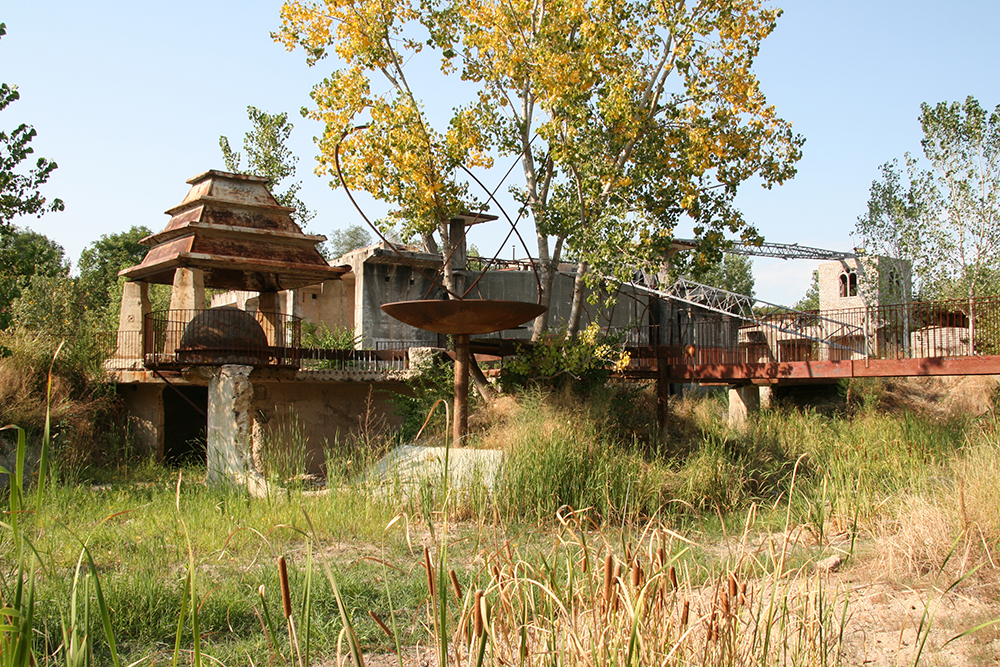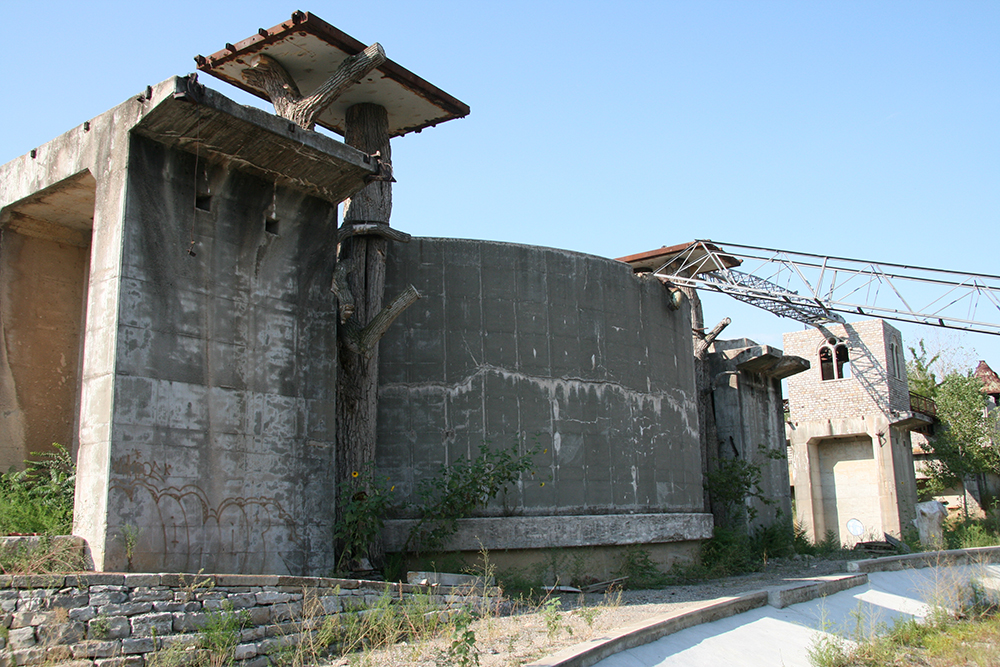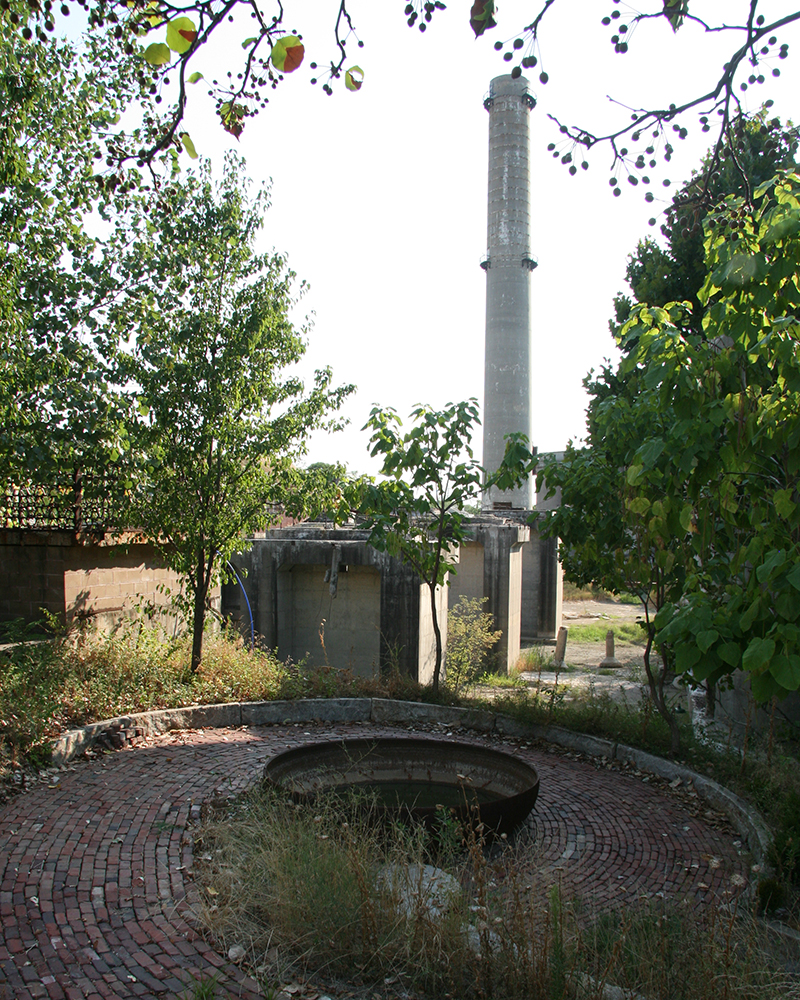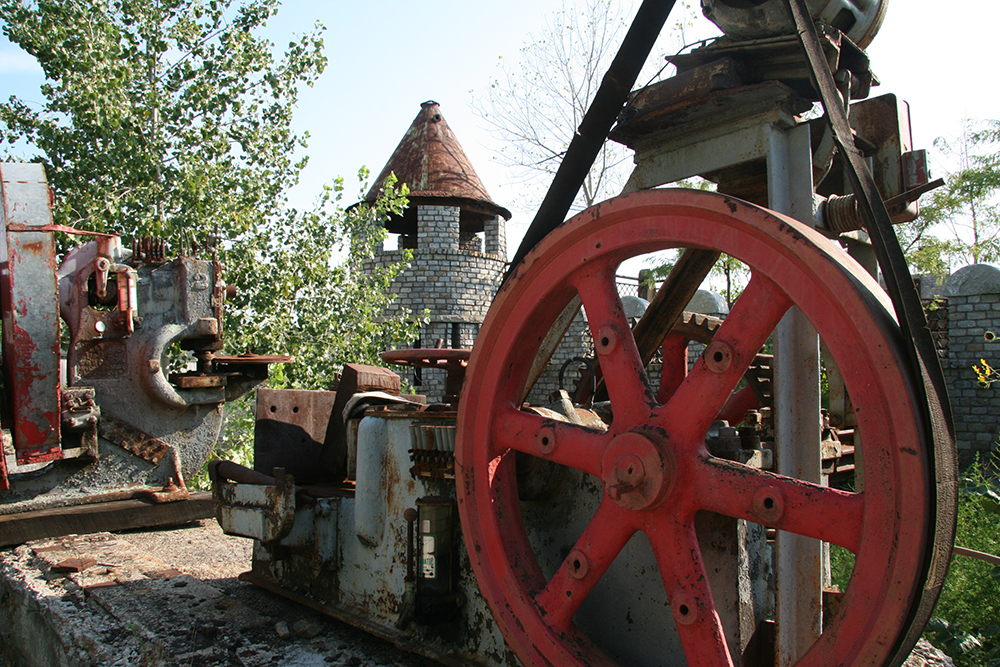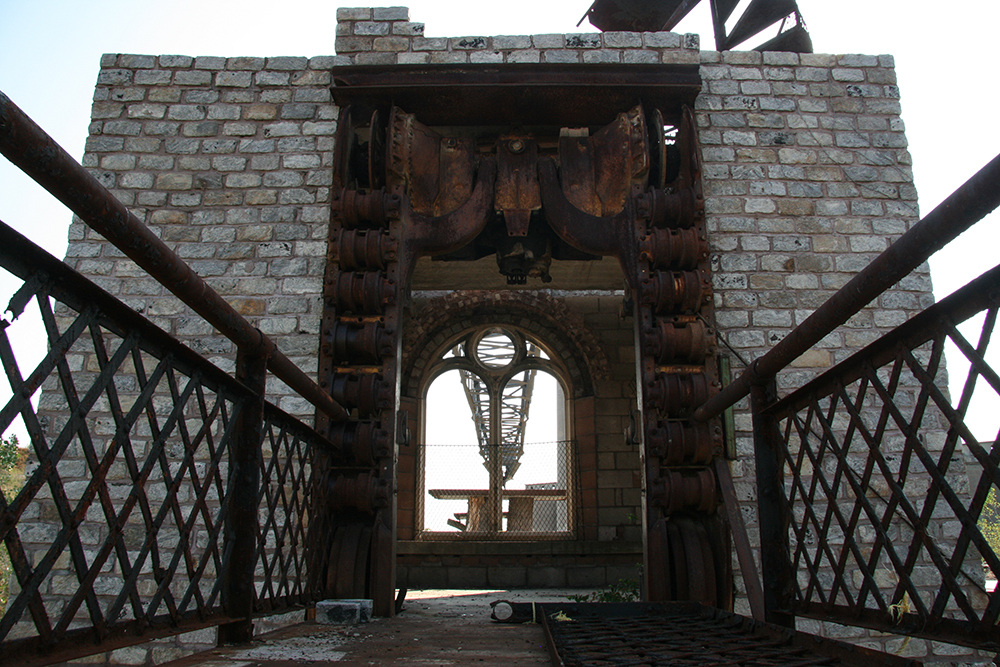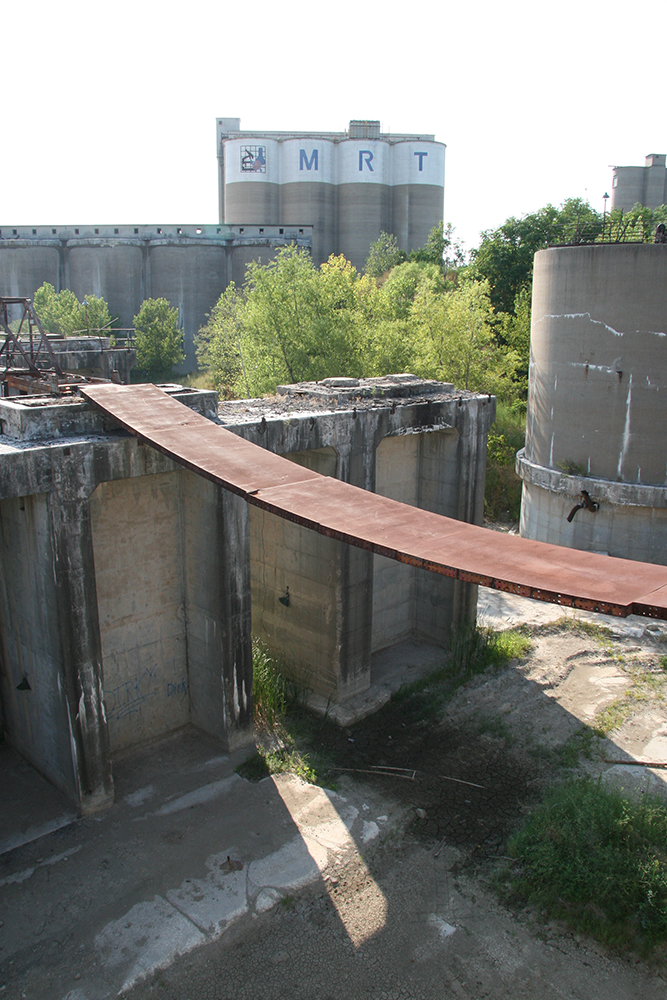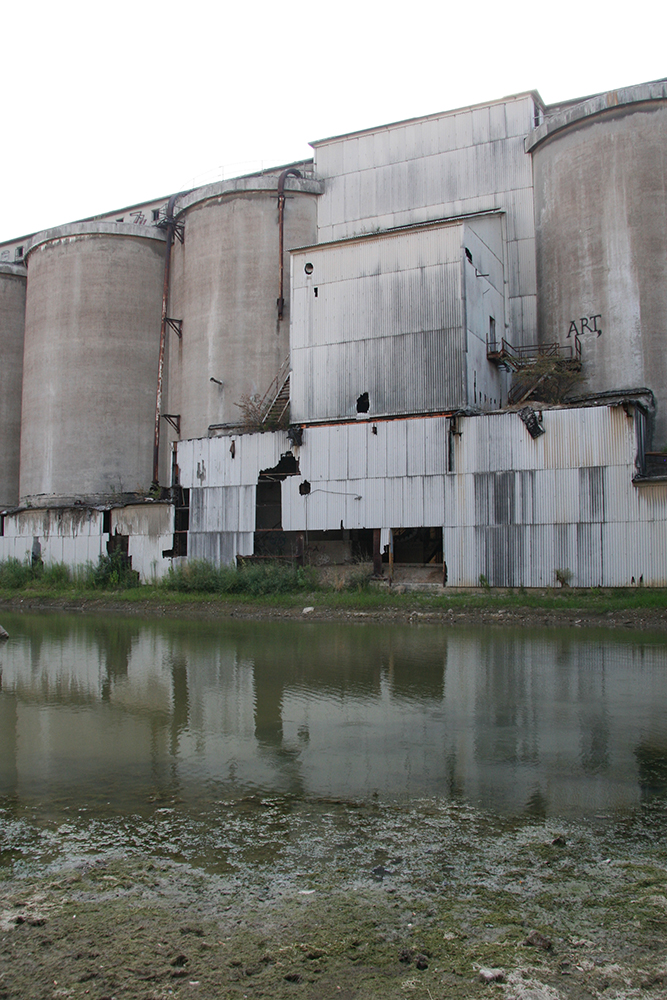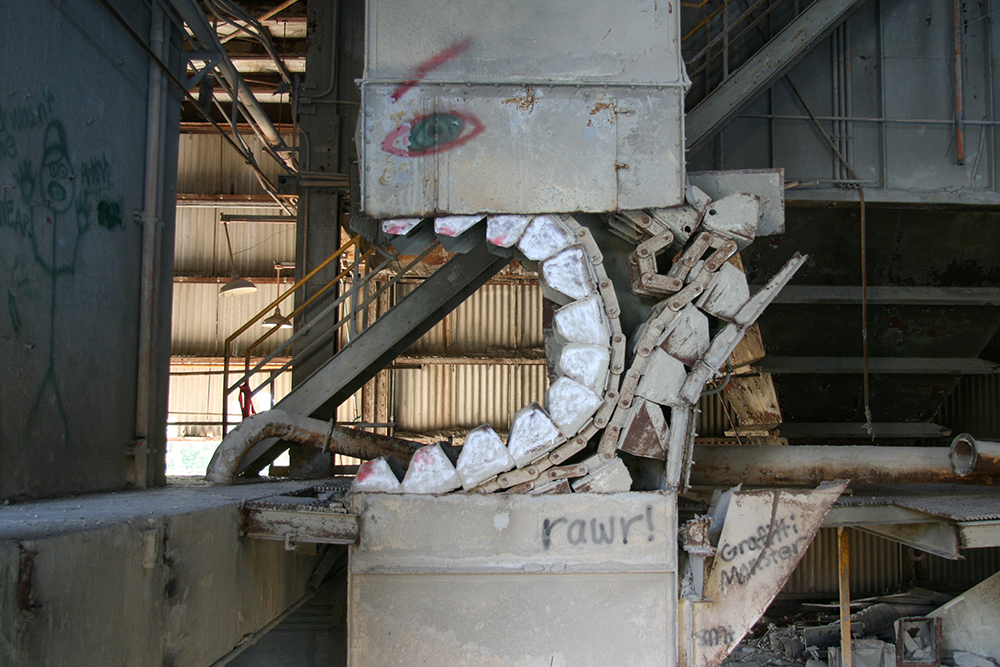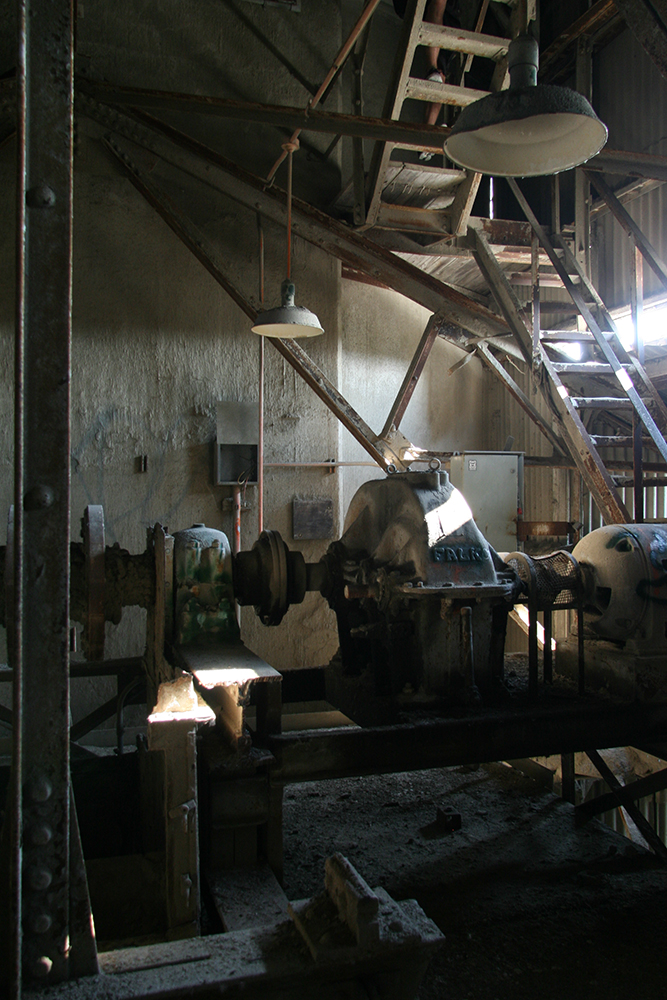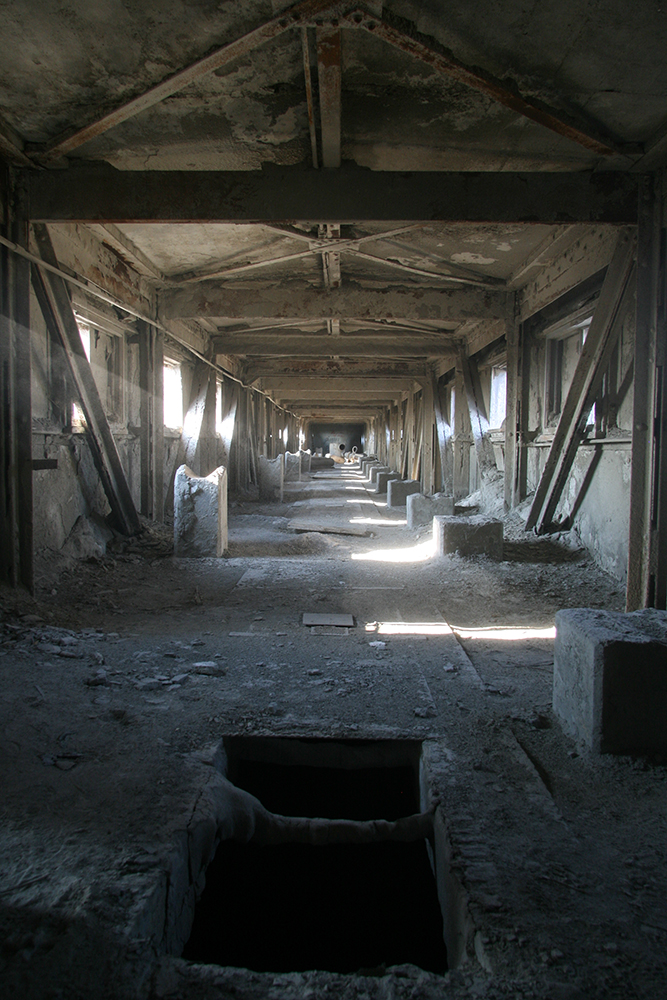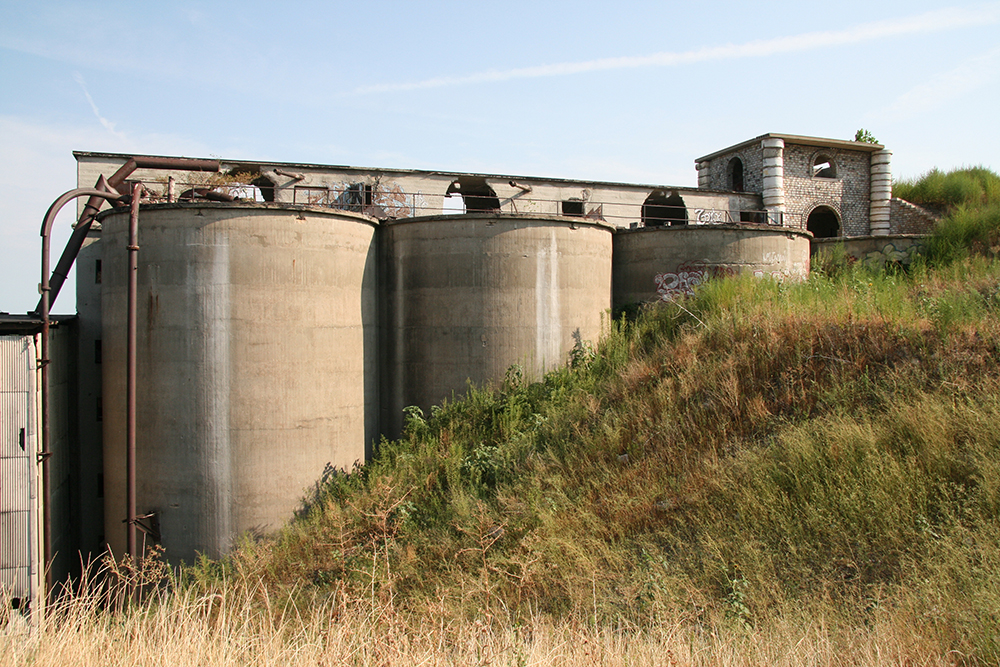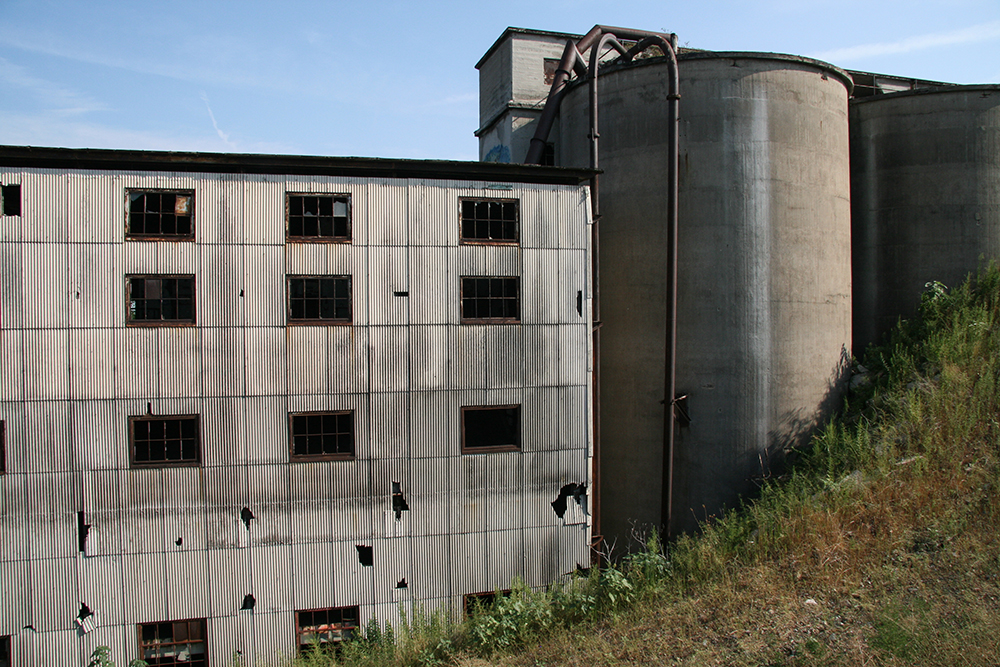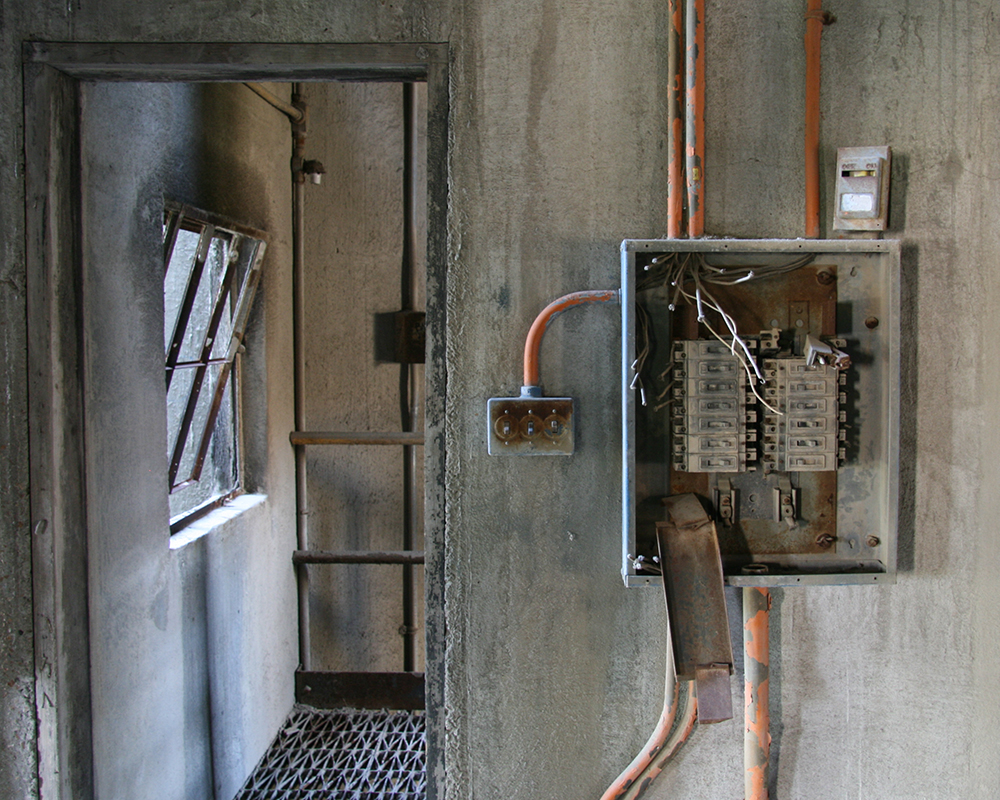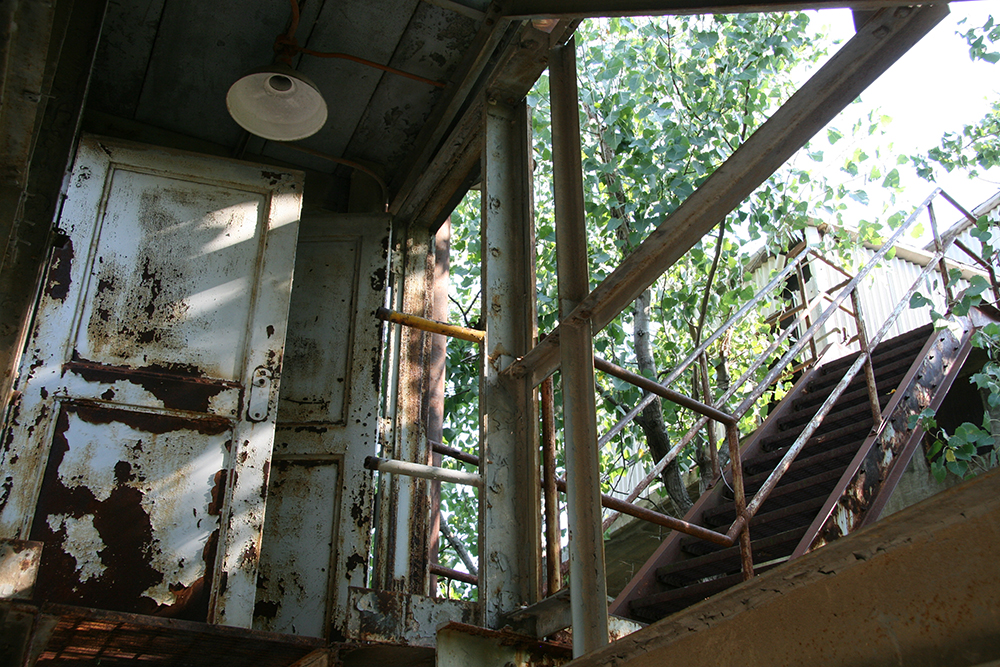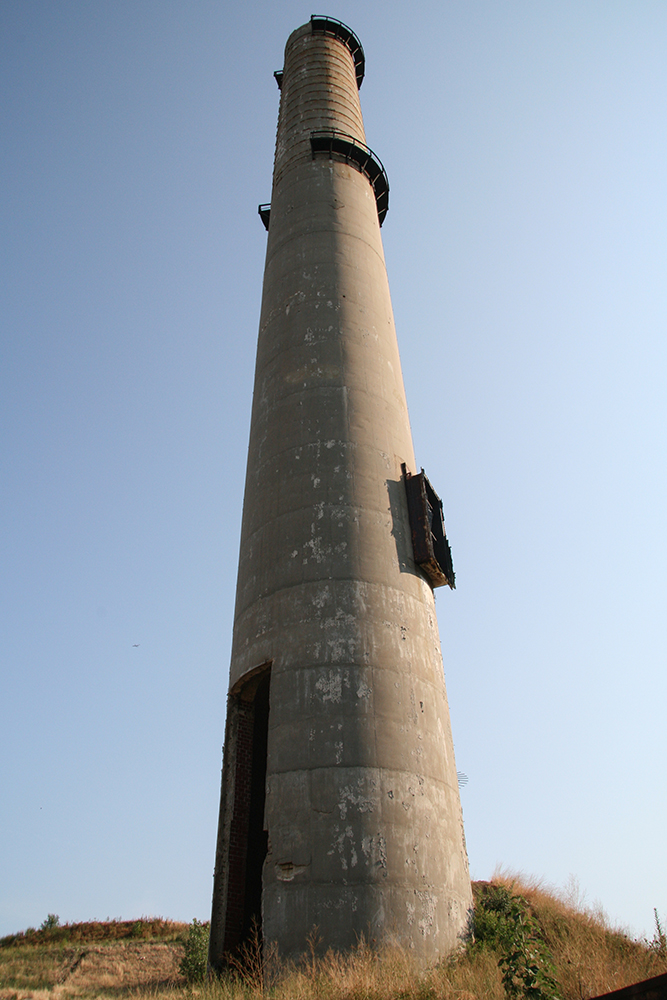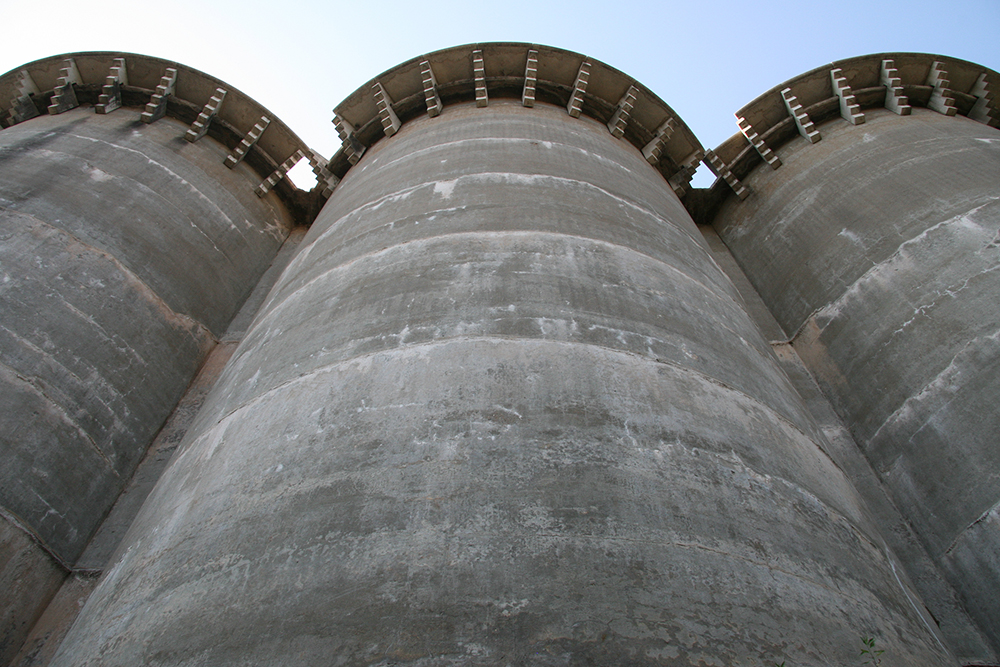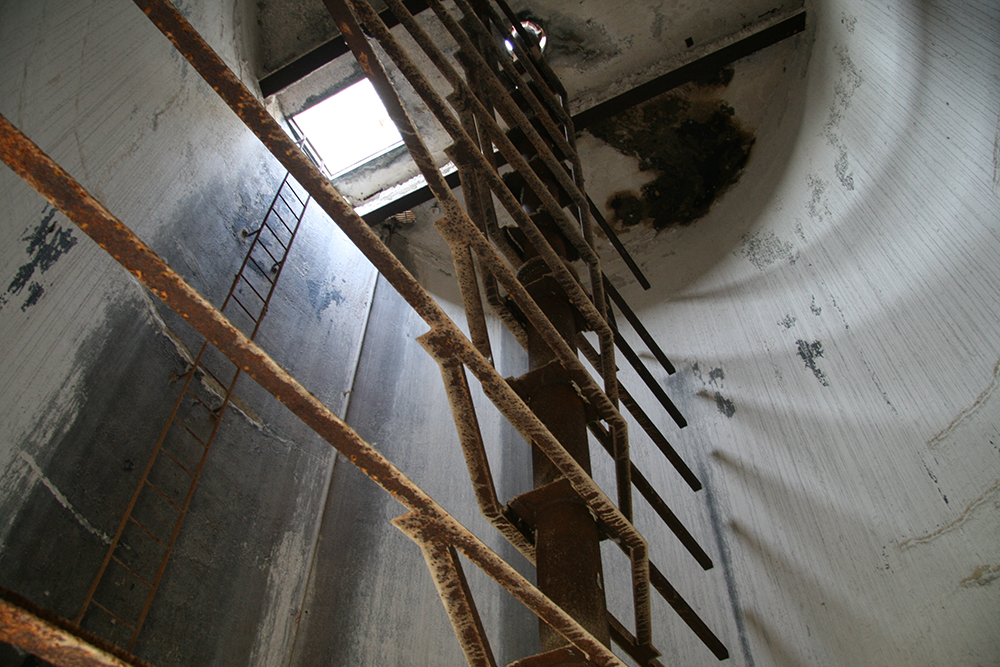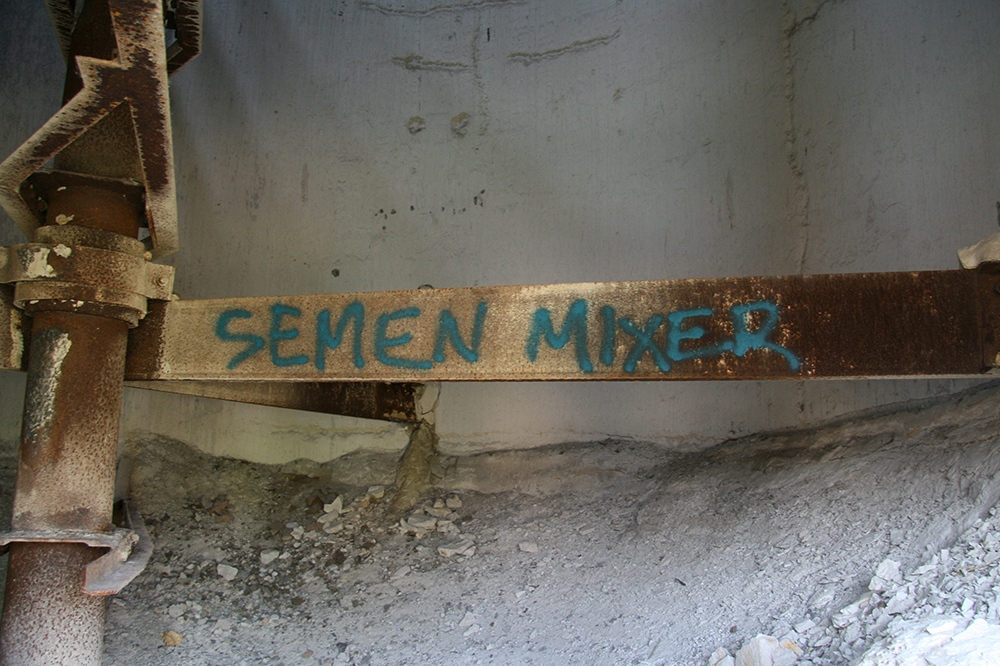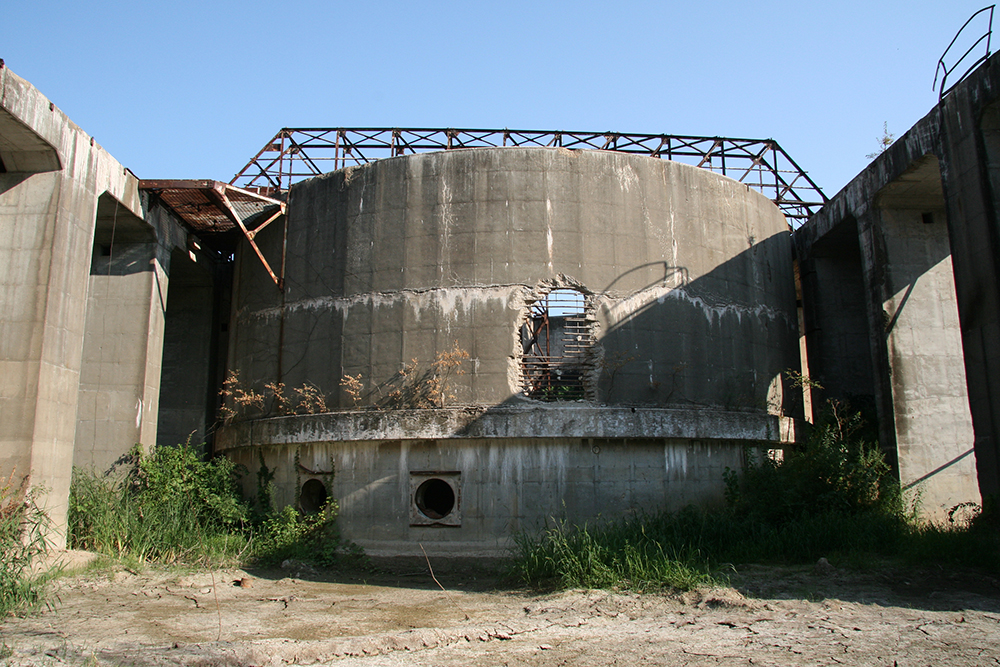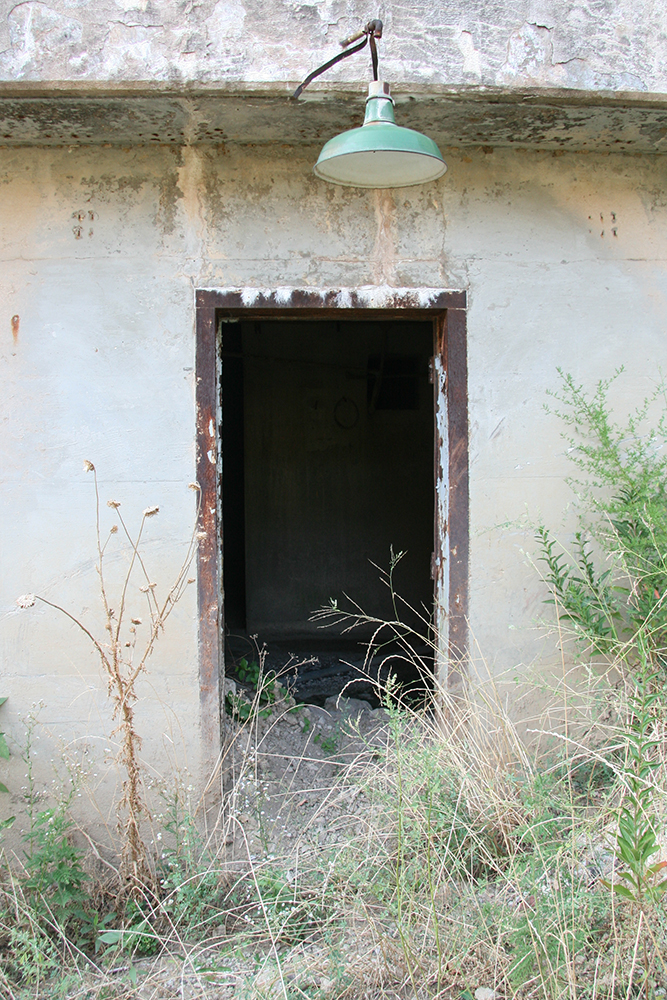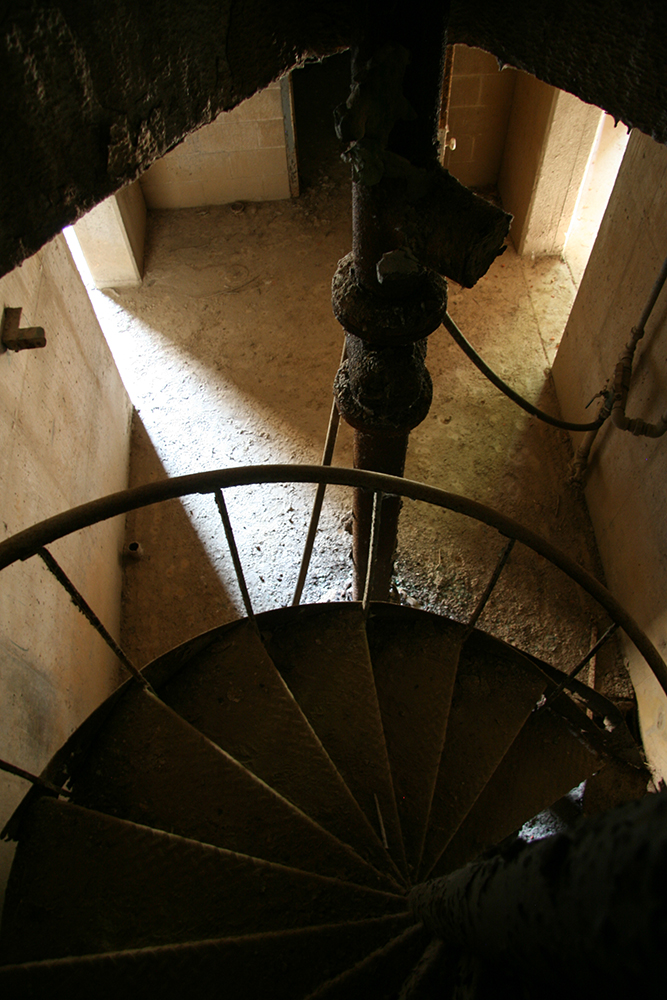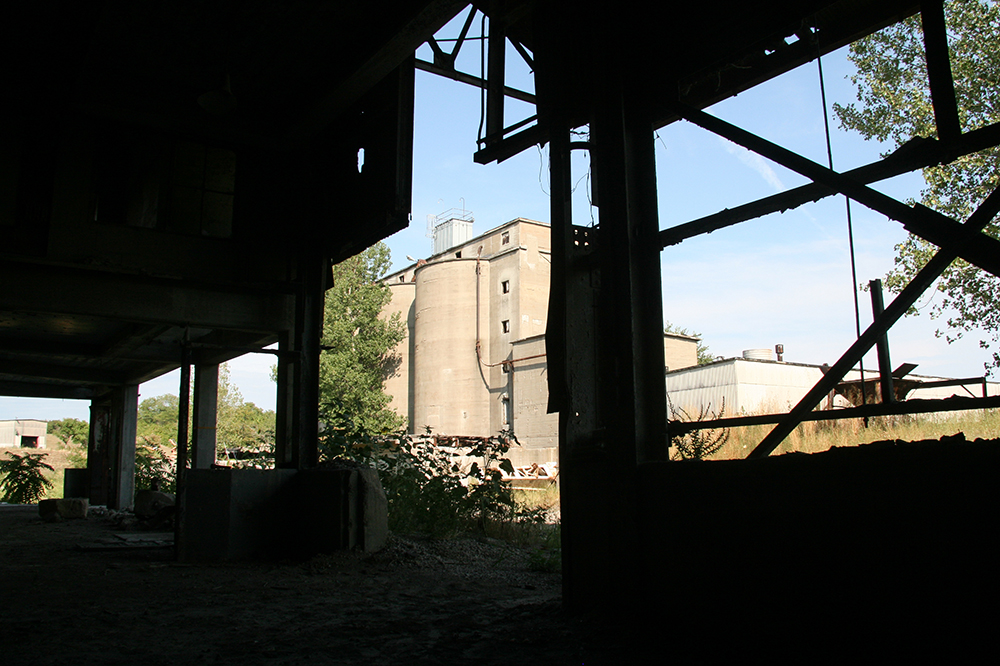 Sunday, August 12, 2012
"The USS Inaugural (AM-242) was an Admirable-class fleet minesweeper. The Admirable class was the largest and one of the most successful classes of U.S. minesweepers ordered during World War II. Inaugural was launched on 1 October 1944, and was commissioned on 30 December, with Lieutenant John H. Pace USNR in command.
The ship was decommissioned in 1946 and set up as a museum ship in St. Louis, Missouri in 1968.
Inaugural had performed its duties with distinction. By the end of its career, the vessel had cleared eighty-two mines and was awarded two battle stars for service during World War II.
Inaugural was ripped from its mooring and grounded a mile downstream in the flood of 1993.*"
Today, we finally had the opportunity to get aboard the sunken vessel. Normally the water level is sufficient to keep anyone from making it out to her, other times she's fully submerged. Right now, you can walk right out there.
All vintage historic photos are courtesy of Jared Johnson, whose website has significantly more photos and information of this ship. To see/learn more, visit: https://ussinaugural.org/index.html
Update: 10/2012: The guns have been removed from the Inaugural sometime since this visit took place.
Update: 1/2013: The Inaugural is currently being cut up into scrap.. RIP USS Inaugural.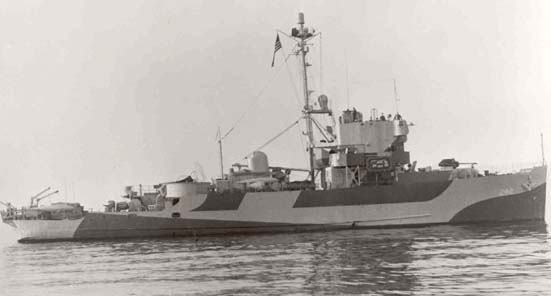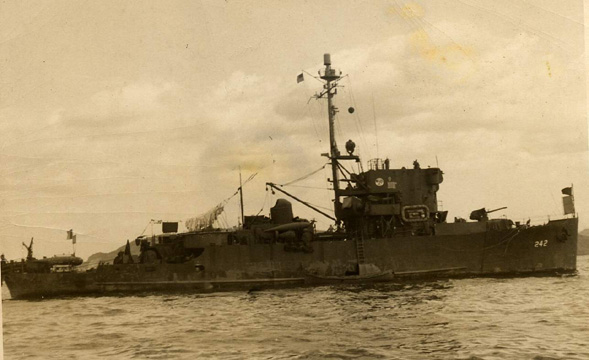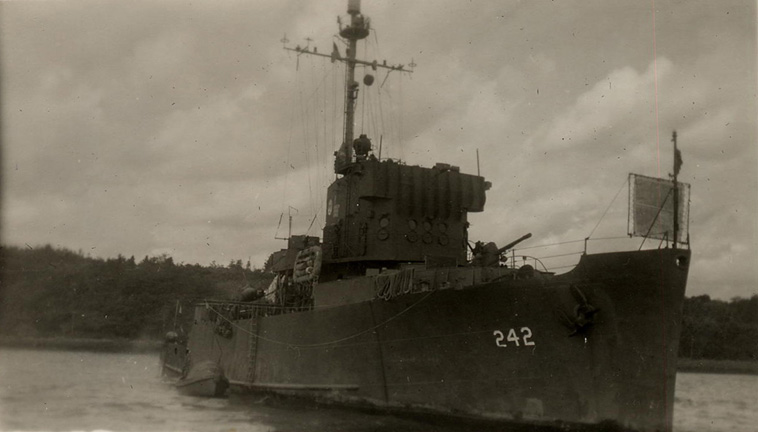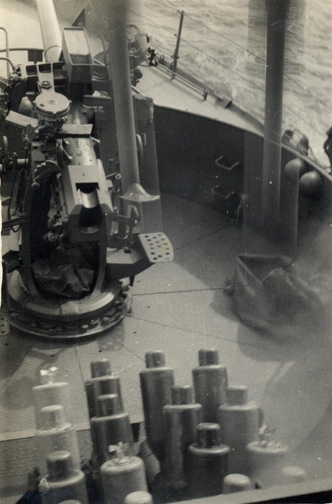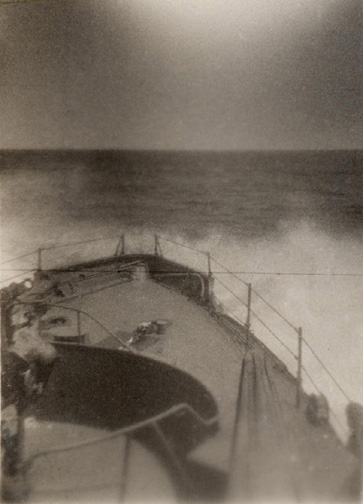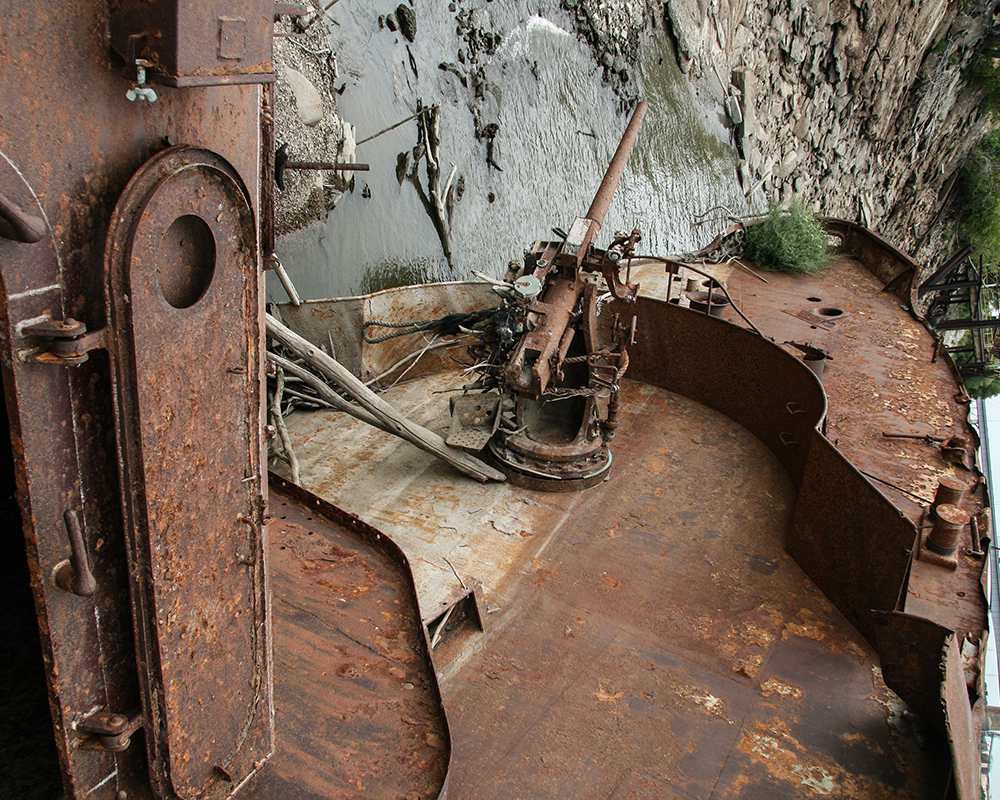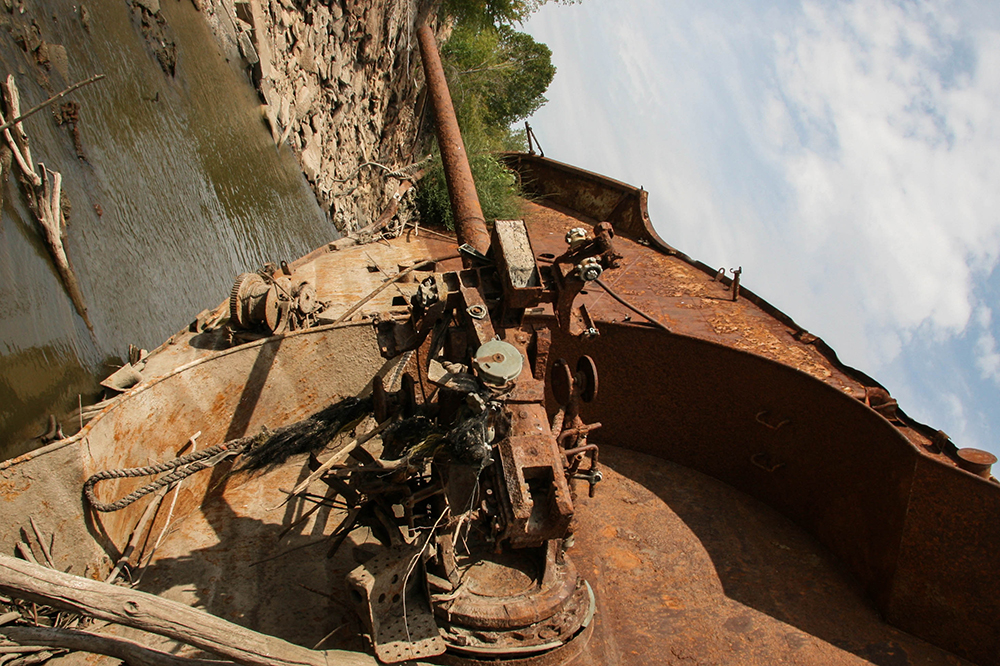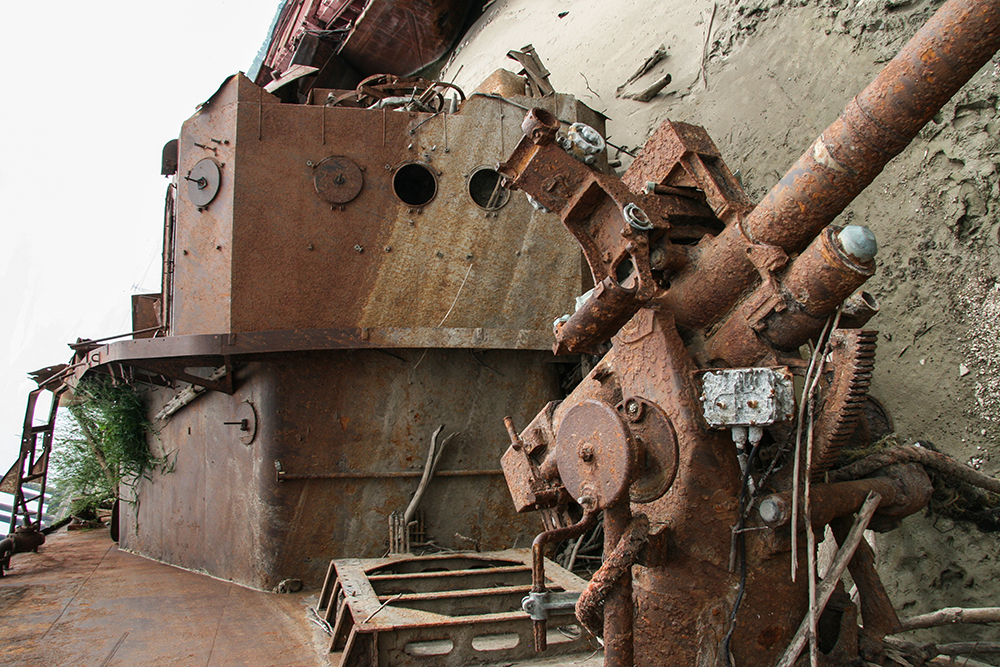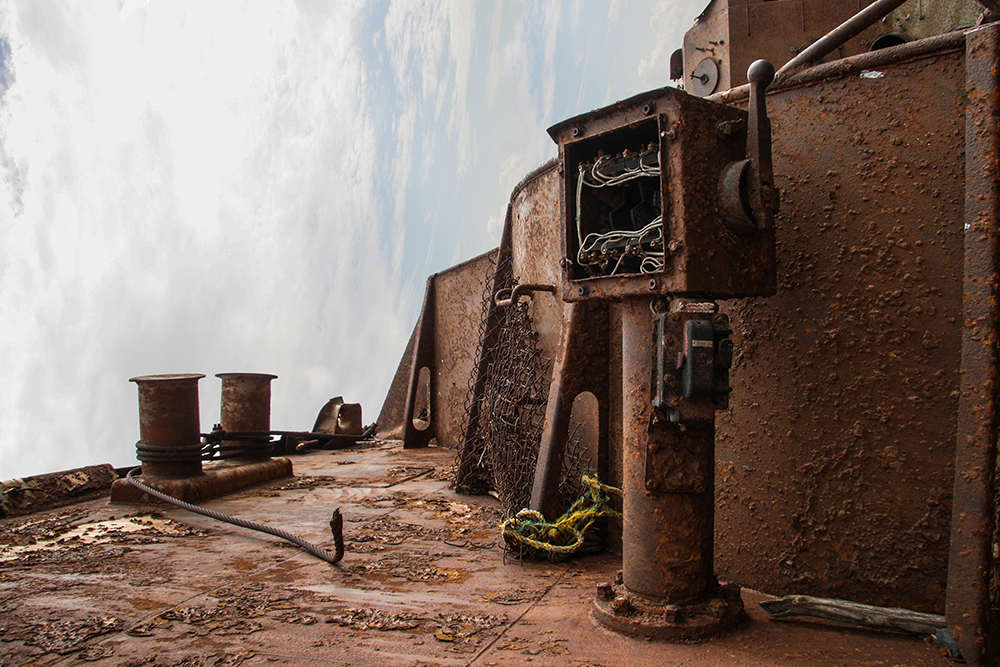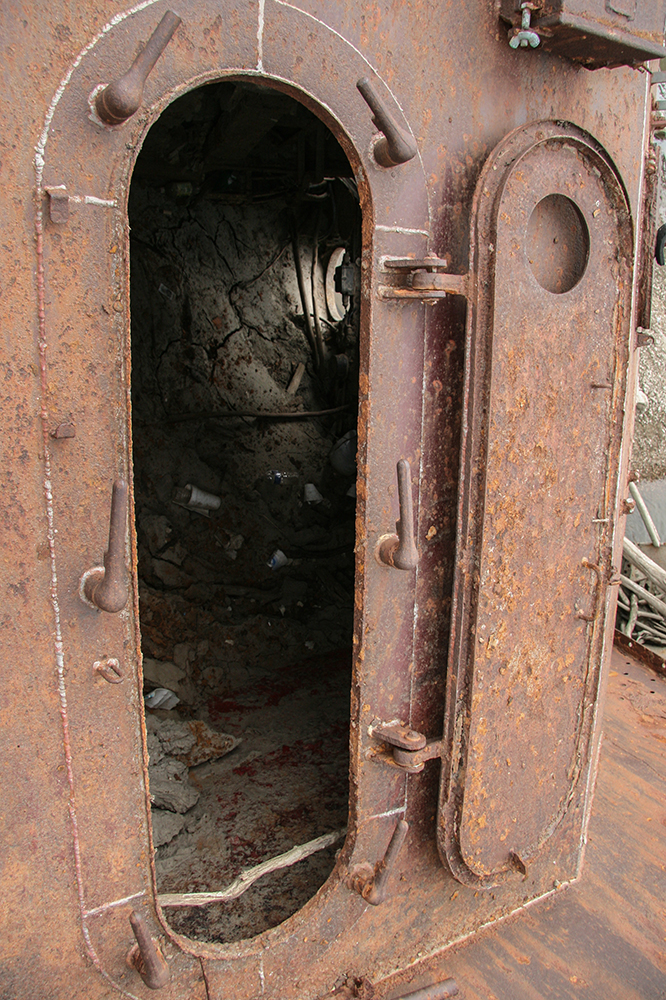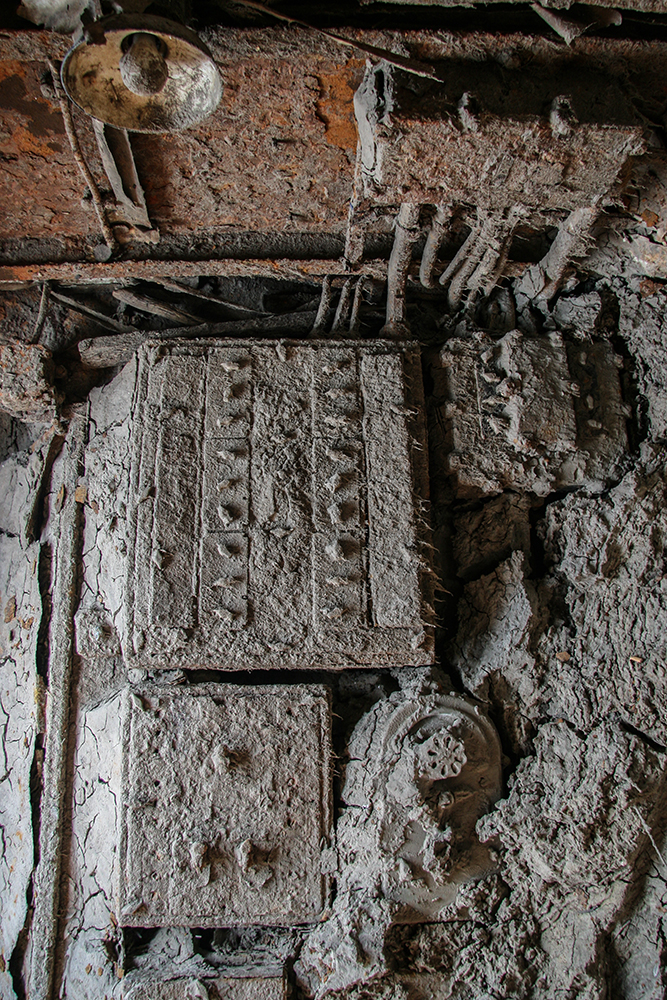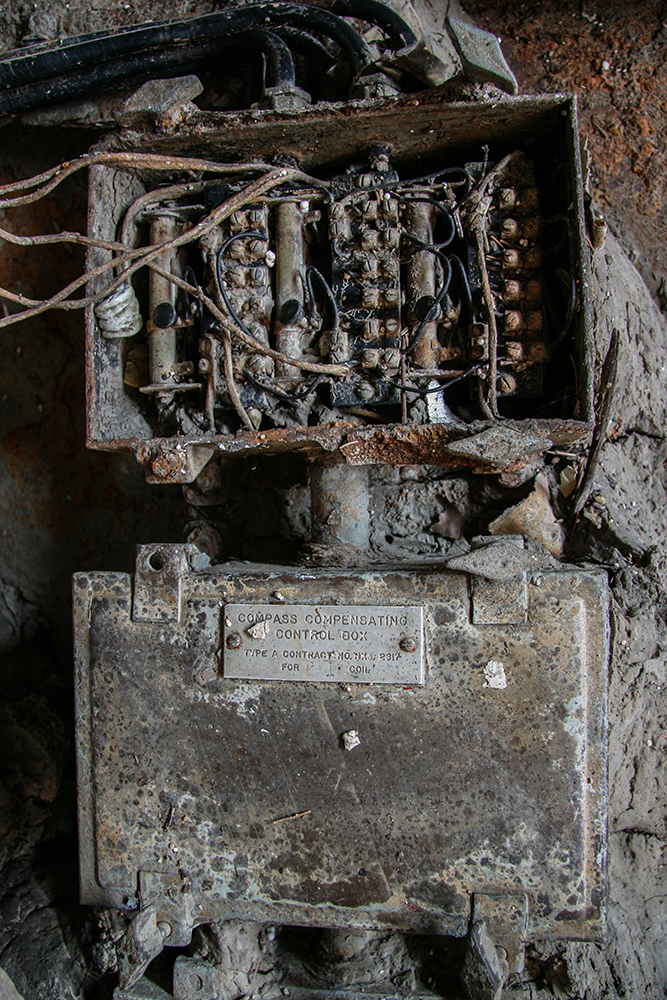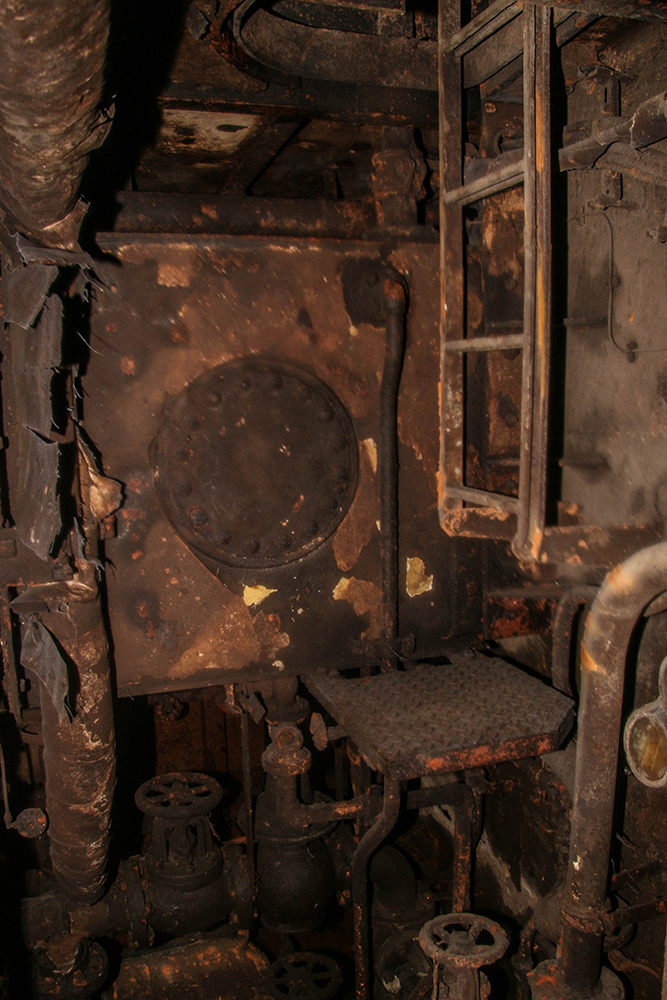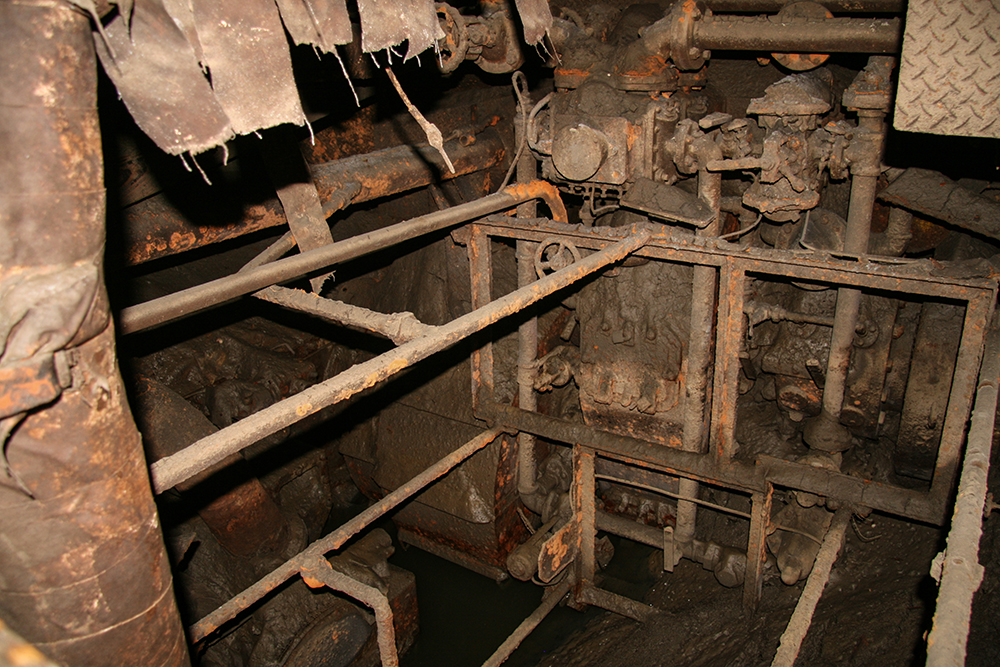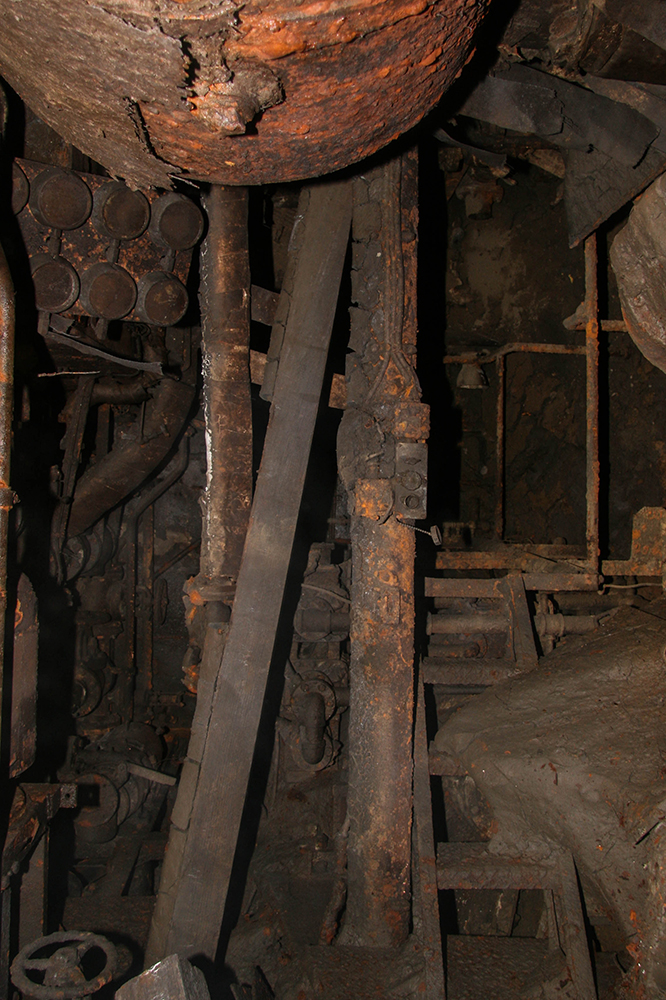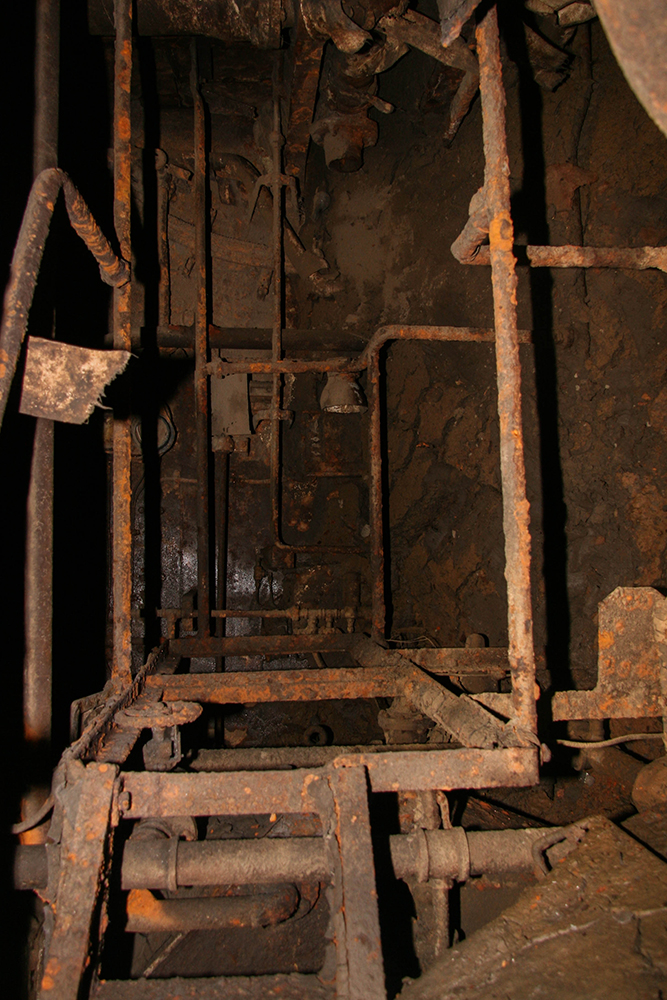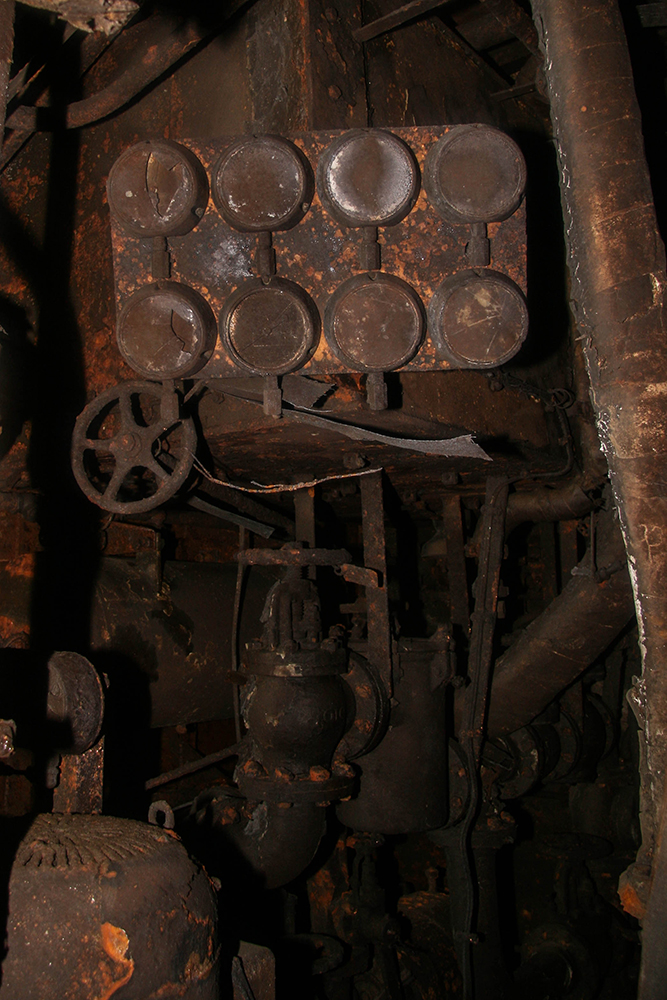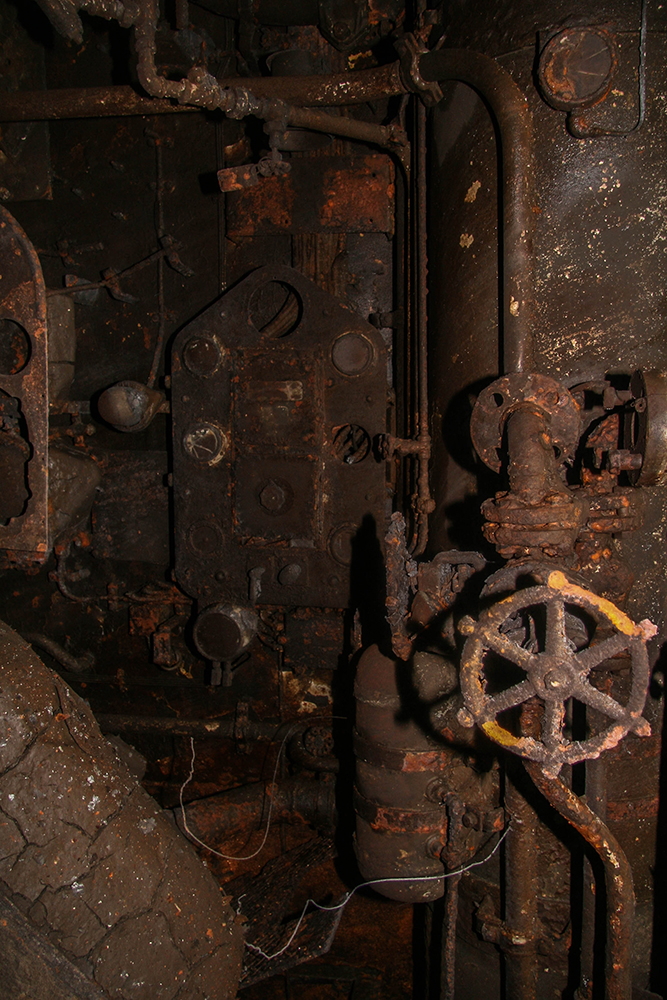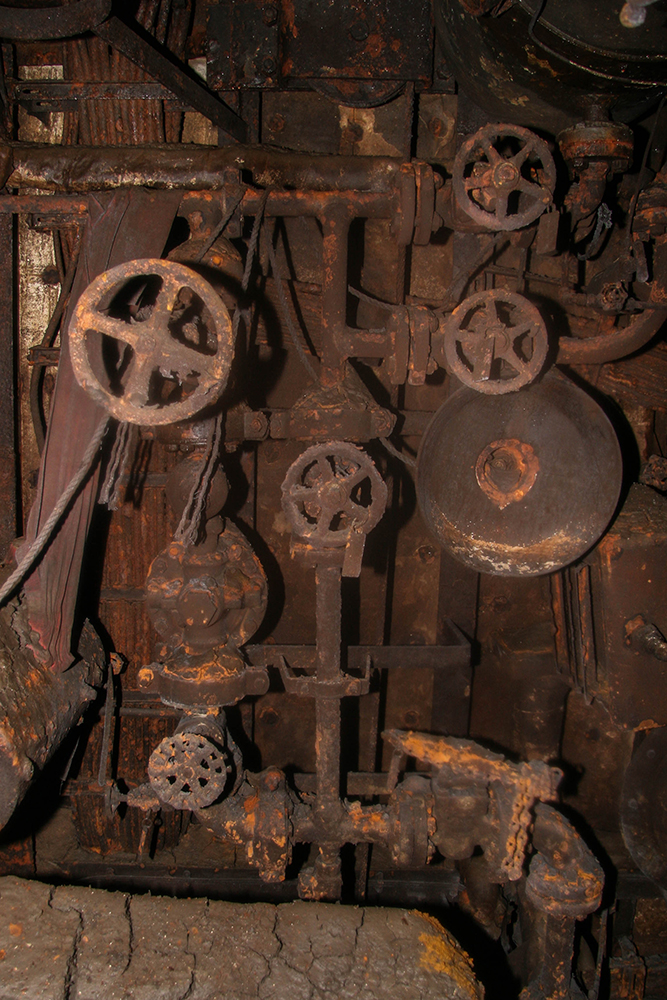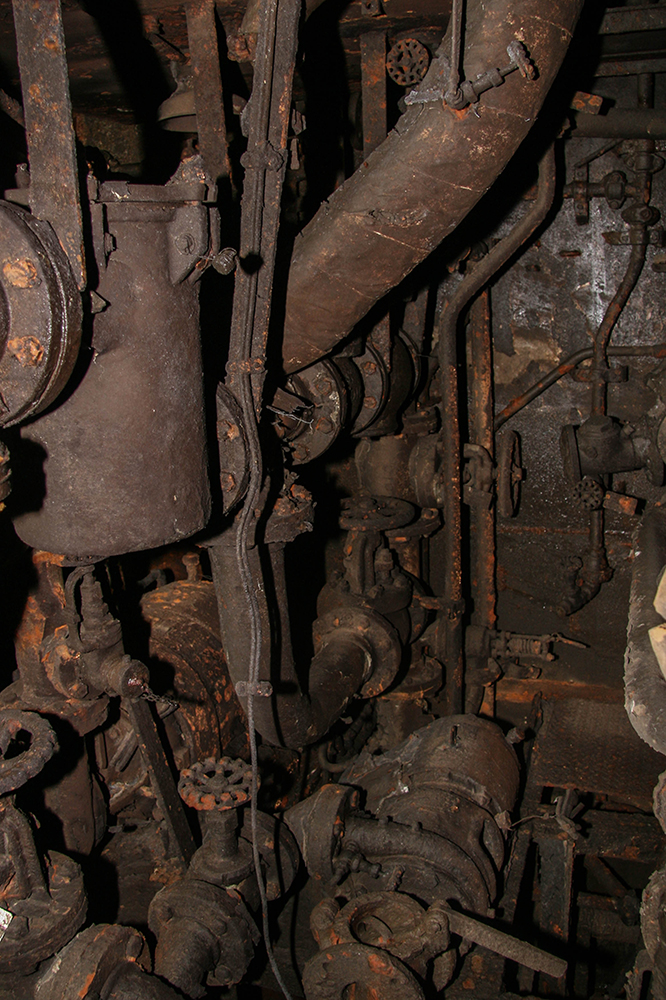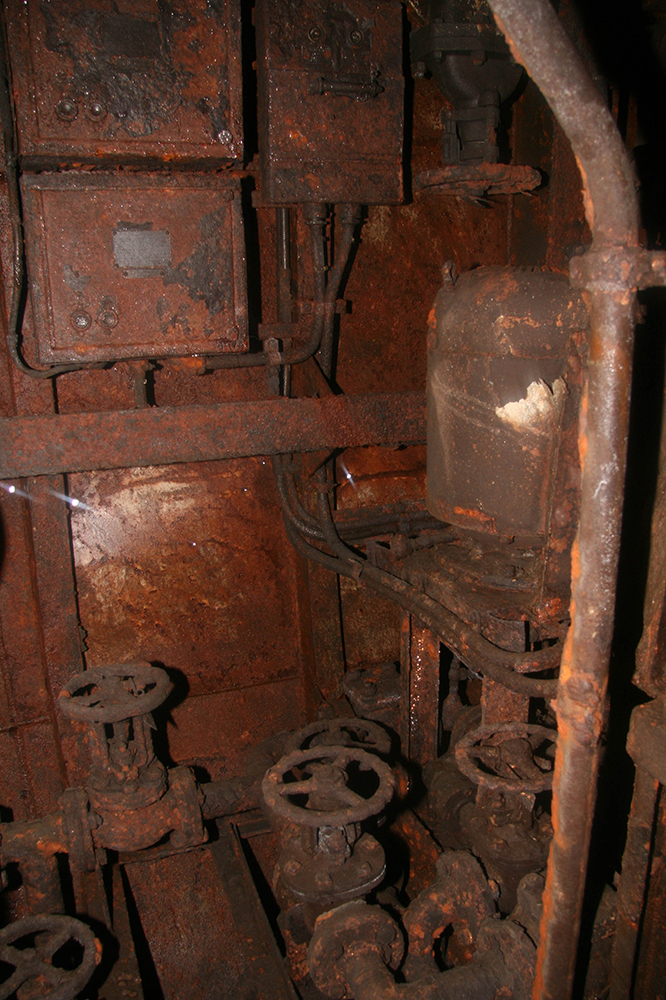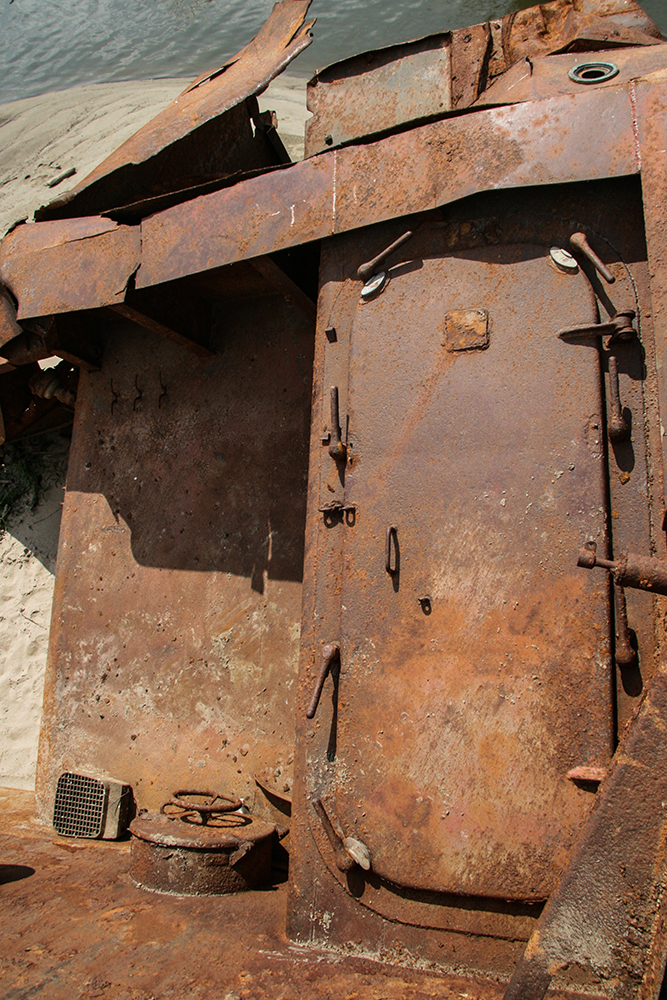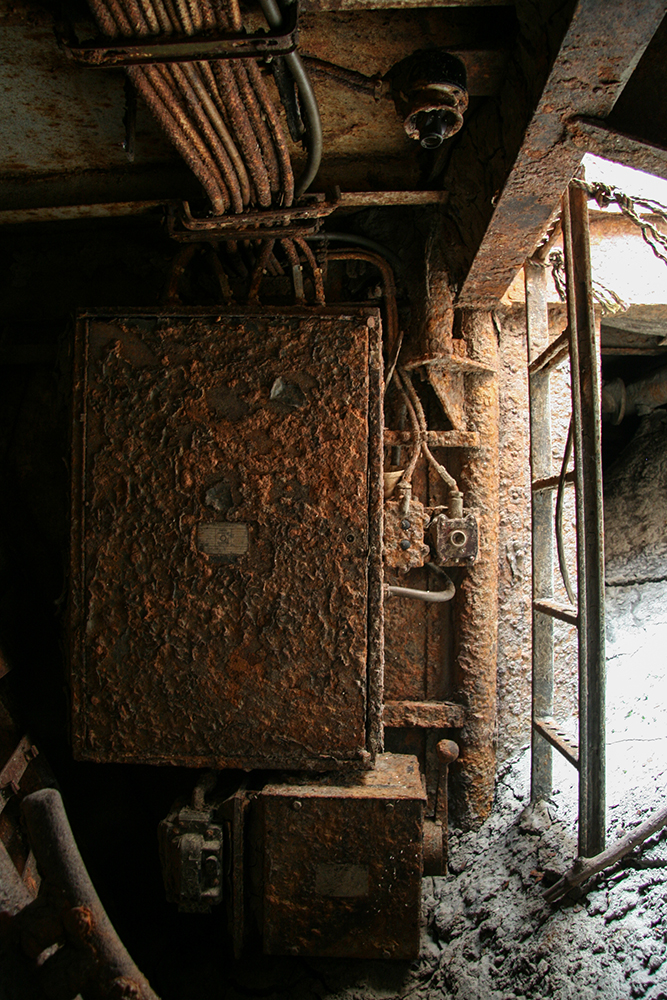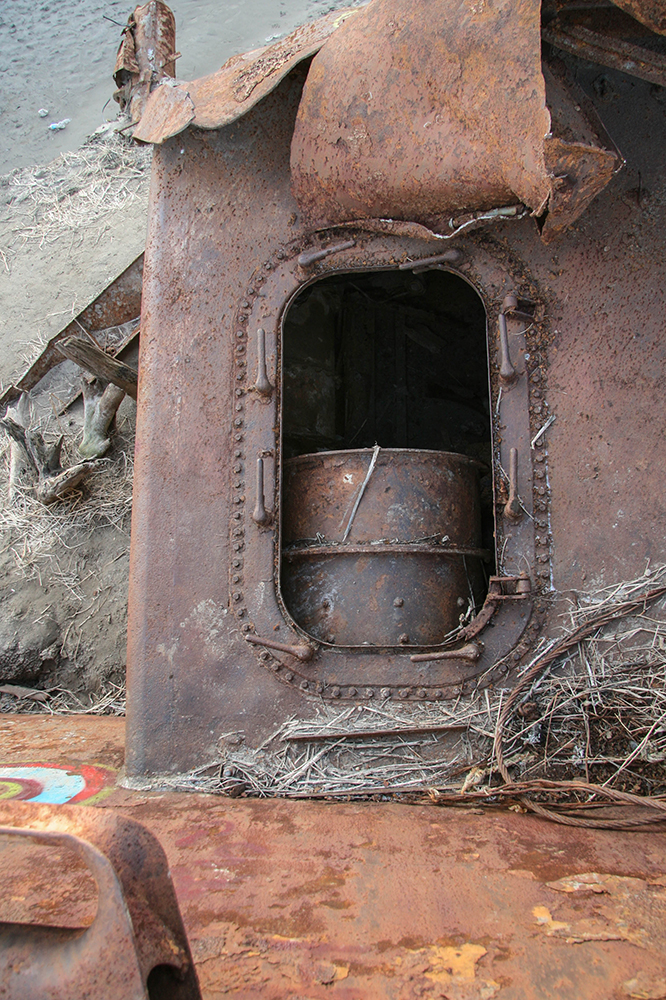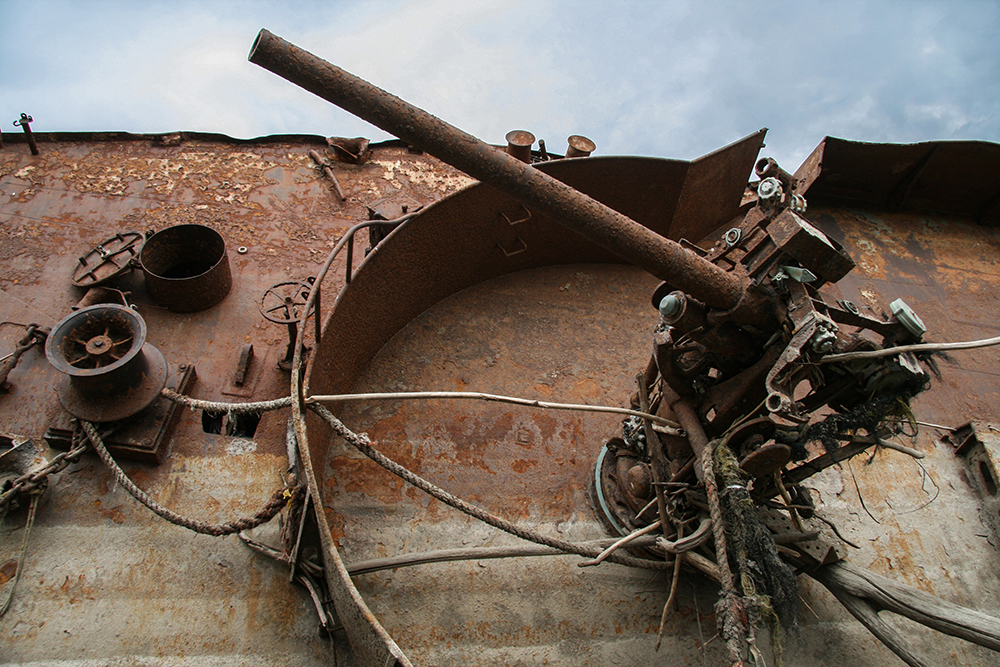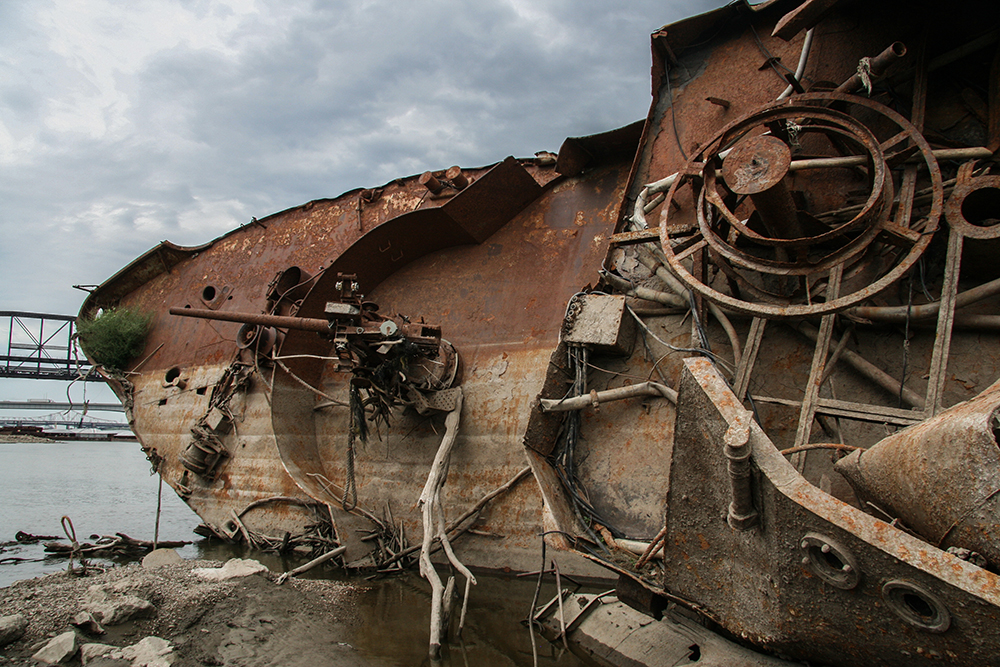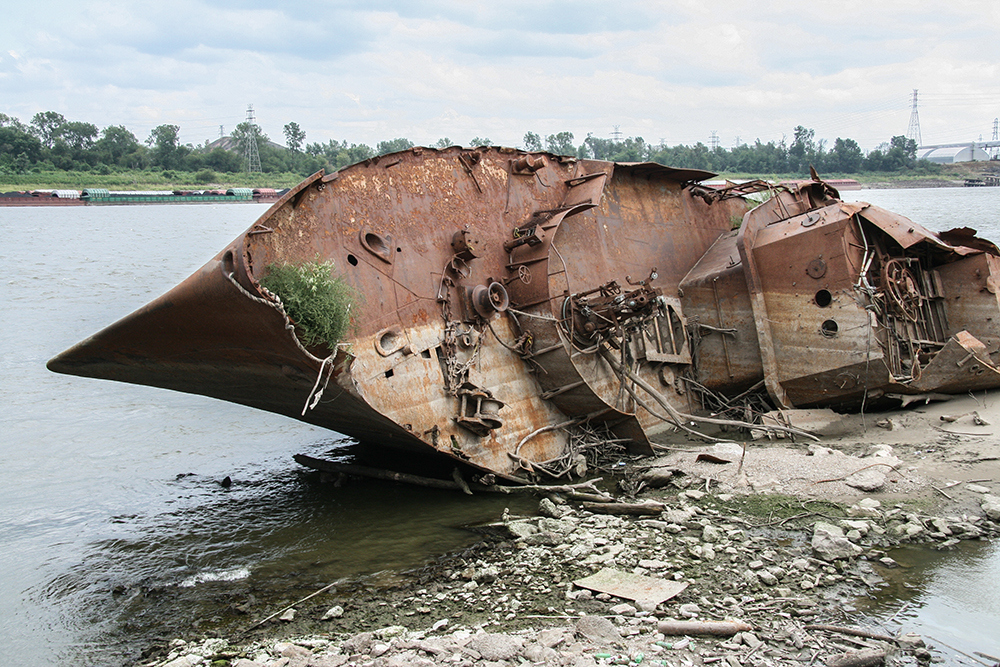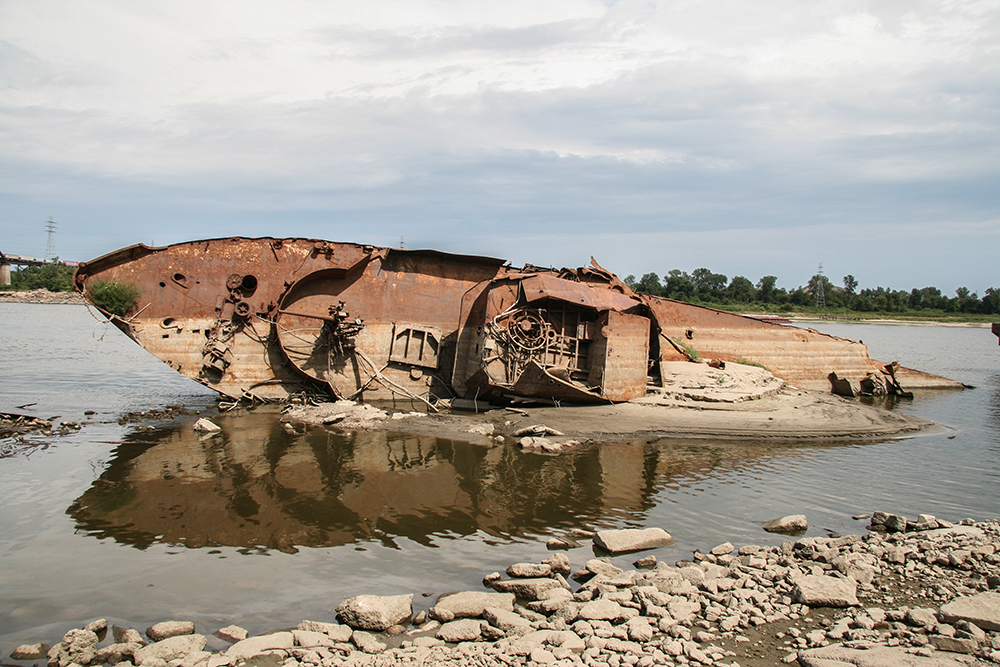 *Source:Wikipedia
https://en.wikipedia.org/wiki/USS_Inaugural_(AM-242)
Labels: abandoned, am-242, boat, guns, inaugural, machinery, military, minesweeper, river, saint louis, submechanophobia, urbex, war, wwii