Monday, July 18, 2011
The City Club building, also known as the Alverne, was constructed in 1923. As the City Club, it provided a forum and meeting place for persons active in civic and social issues and was notably inclusive of race, religion and gender among its speakers. The club claimed to have over 700 speakers "representing every quarter of the globe" and "virtually every race and nationality". The City Club addressed issues both locally and globally and sought engagement from its members in solving problems.
In the mid 1920's, the Saint Louis branch of this organization counted 3700 members. This was a time when social clubs were at their height of popularity and this was the peak of the City Club's membership. And it wasn't all serious business. In 1928, City Club opened a rooftop mini-golf course and it's said that the Mayor had 5 holes-in-one on opening day. The October 1928 newsletter had a commentary on this course as follows: "Players losing their ball (over the edge of the building) must signal the following players to go through, after which they may hide in the pantry in the 14th floor until danger from enraged pedestrians is passed." Other notable amenities were offered here; its multiple dining rooms served lunch to leading politicians and businessmen of the day, billiards lessons were offered to members' sons, musical programs and regular dances were just some of the perks.
The glory days were short lived, however. By 1925, the institution was seeing operating losses of nine thousand dollars a month. In 1926, the membership had dwindled to 1,821. Part of this decline was blamed on stock assessments. An arrangement was made with a nearby hotel owner to lease the second through 10th floors as a hotel. The Missouri Hotel opened in September 1926. By 1929, the City Club building was foreclosed. The Great Depression didn't help the Club afloat, yet it managed to cling onto the top two floors. By 1932, membership was down to 300. In February 1933, City Club closed its doors.
In 1935, the Missouri Hotel moved to another location and the entire building would become the DeSoto Hotel, which lasted about 20 years. The Archdiocese of Saint Louis then purchased the building and opened the Hotel Alverne, a residence for Senior Citizens. Unfortunately, at this time the Archdiocese made significant changes to the facade of the building, removing the more decorative portions. They also built a chapel on the ground floor, which lasted until 1991. The building remained mostly vacant ever since, aside from a short lived hardware store and a nightclub. In 2010, a 3-alarm fire broke out on the lower floors and was determined to have been intentionally set.
source: National Records Nomination Form
Update 2014: This building is undergoing an extensive renovation.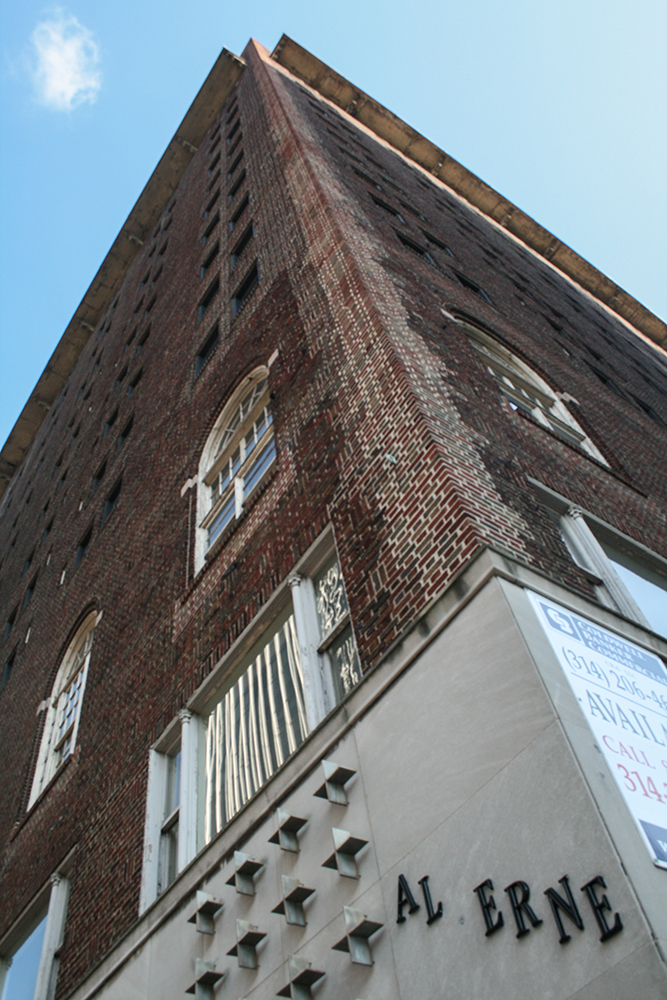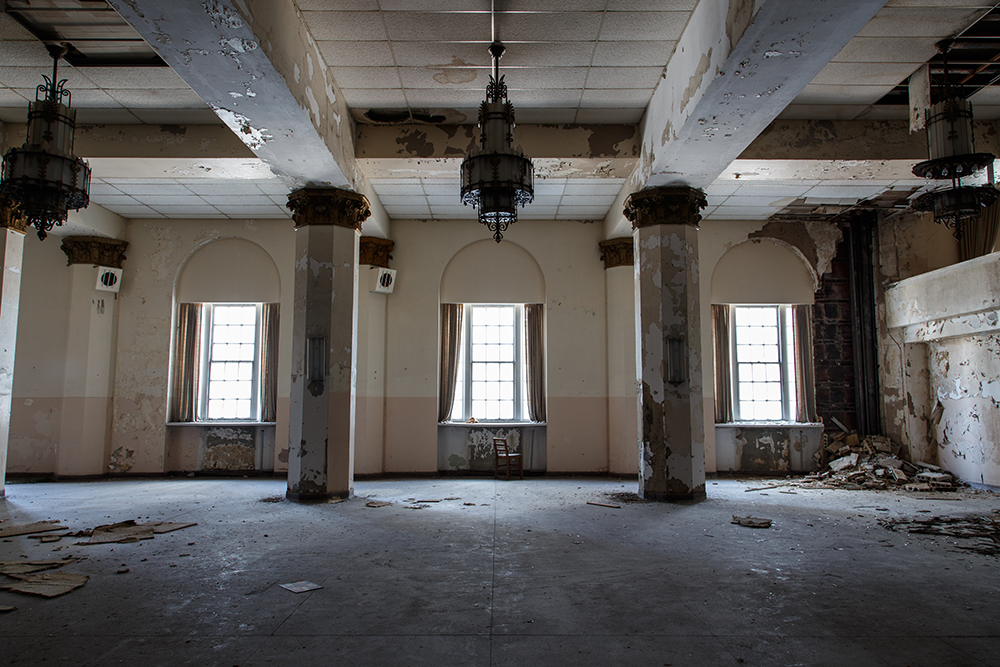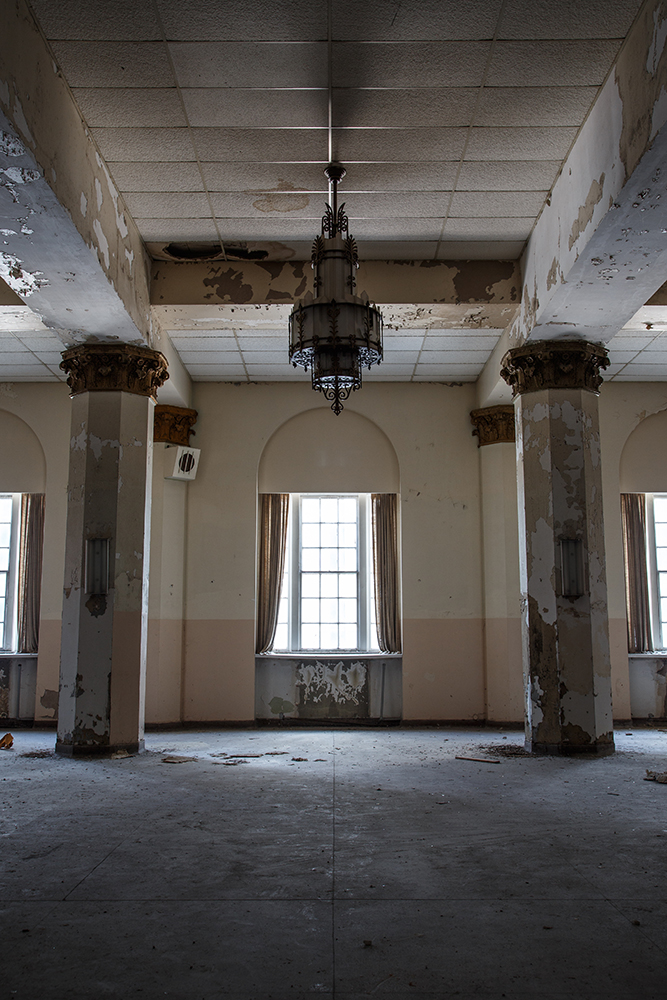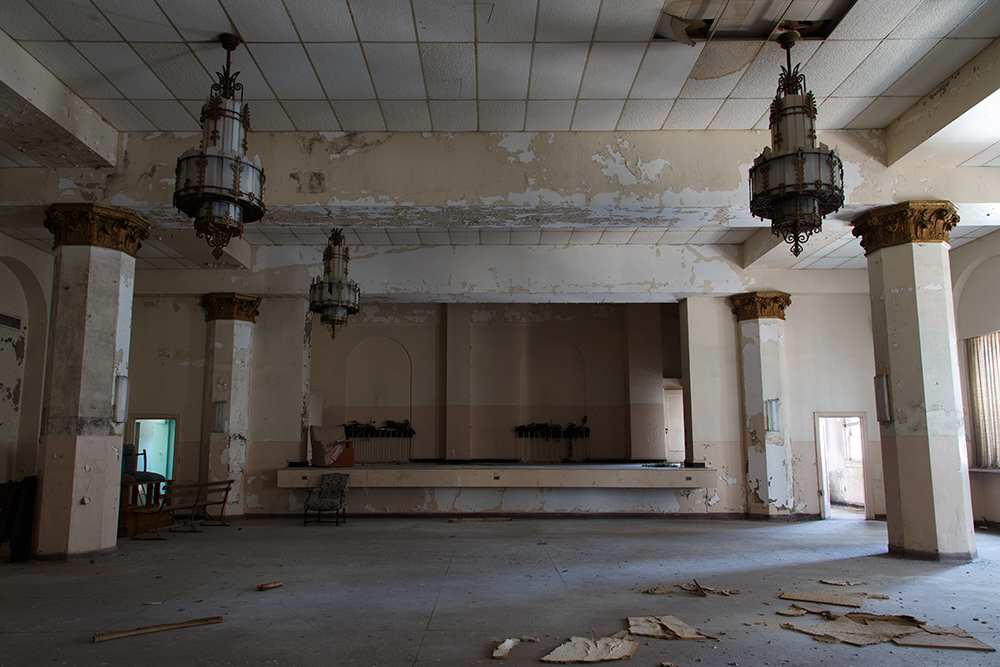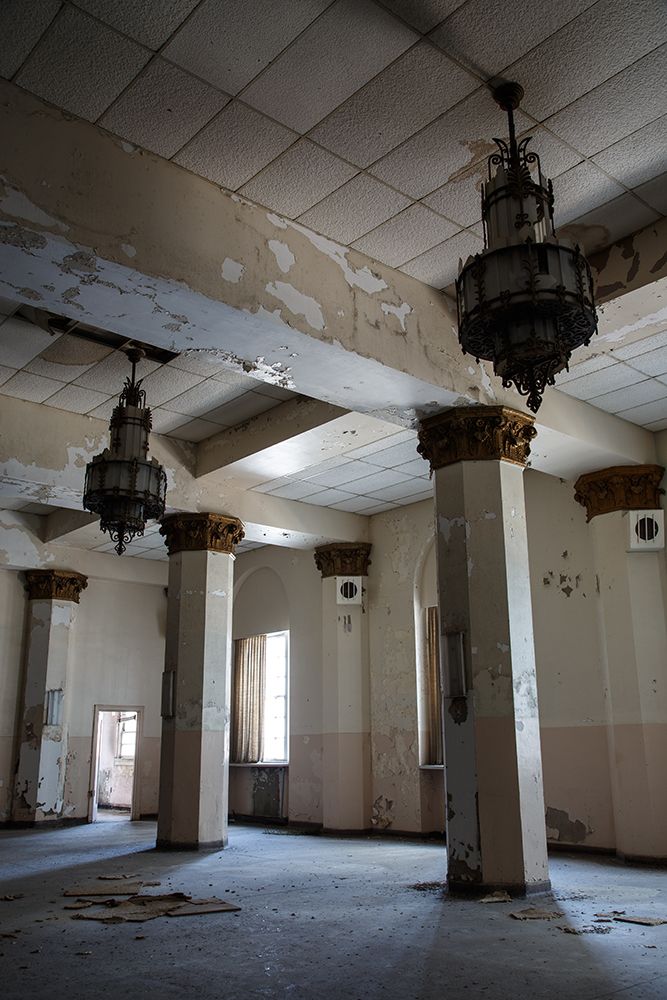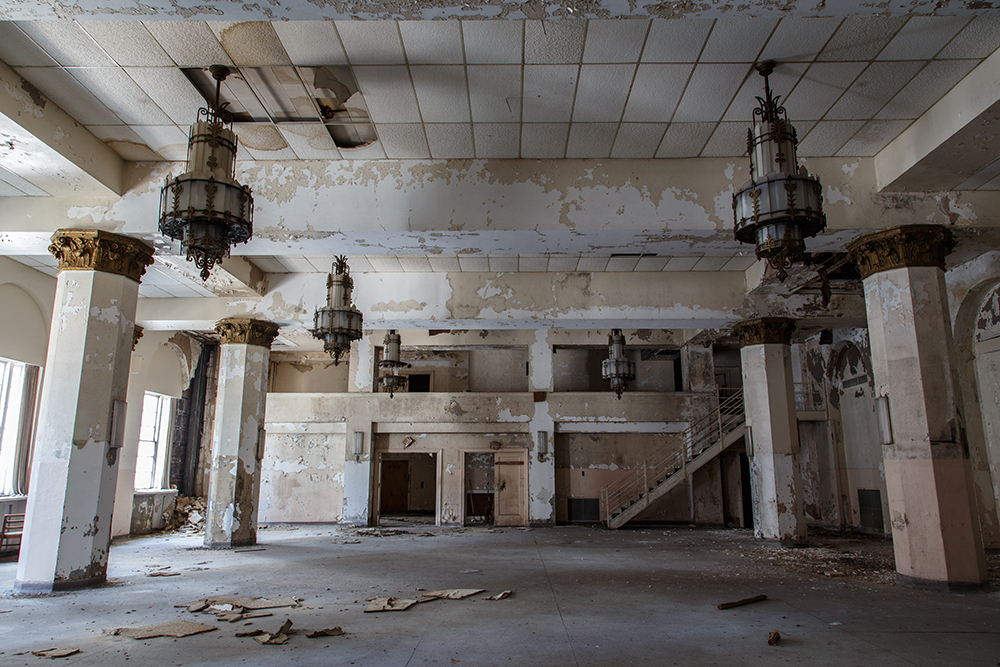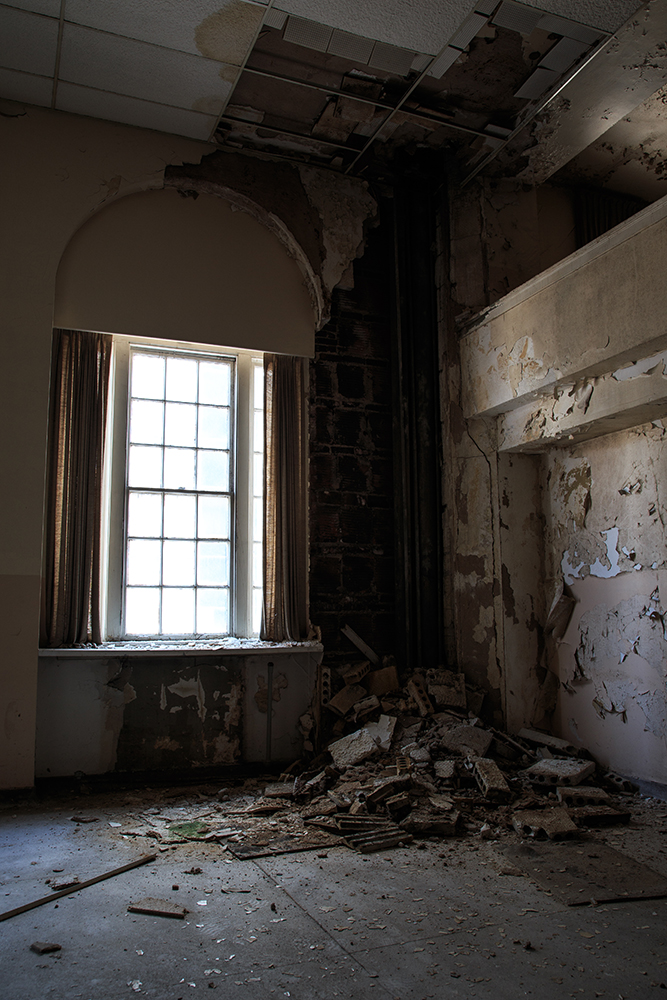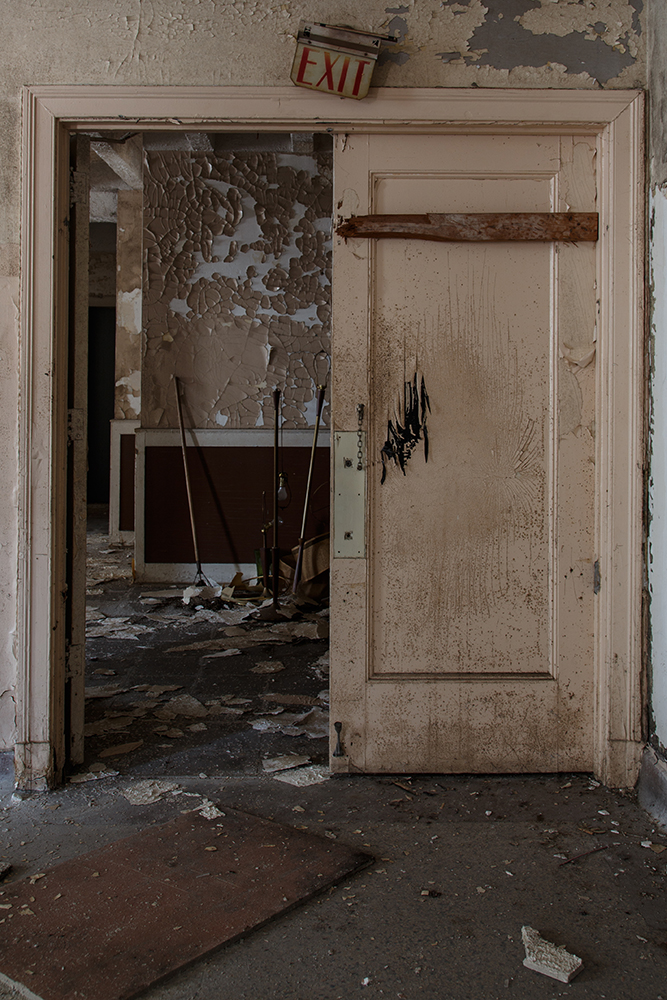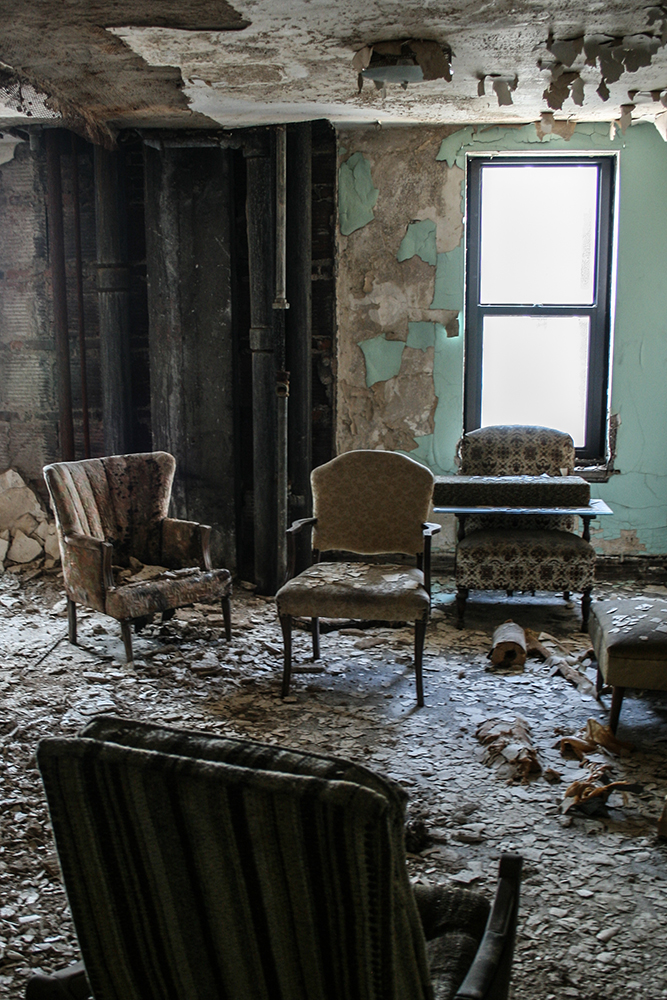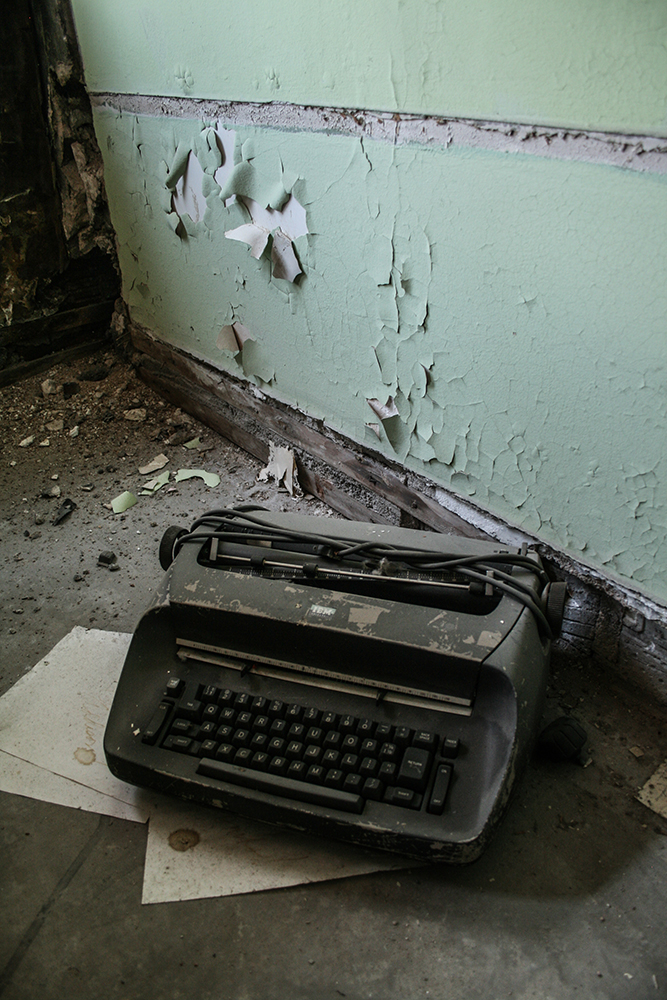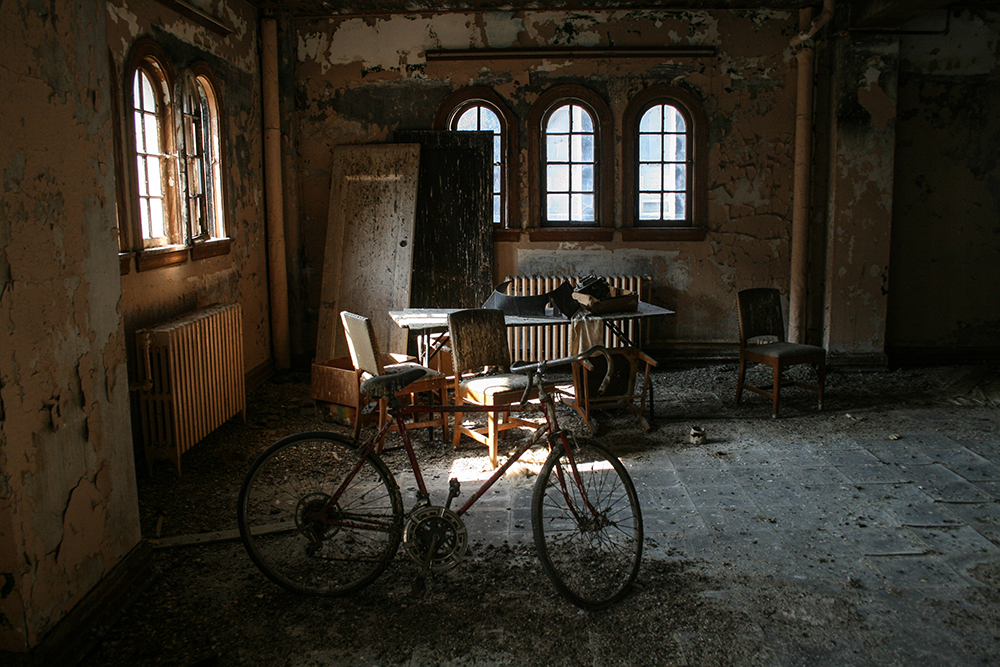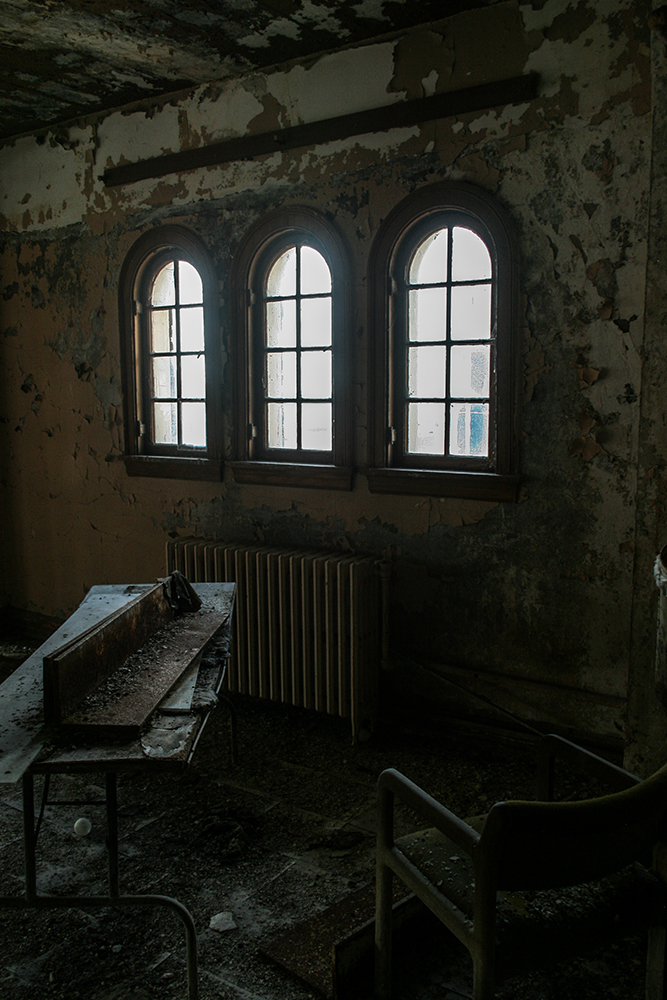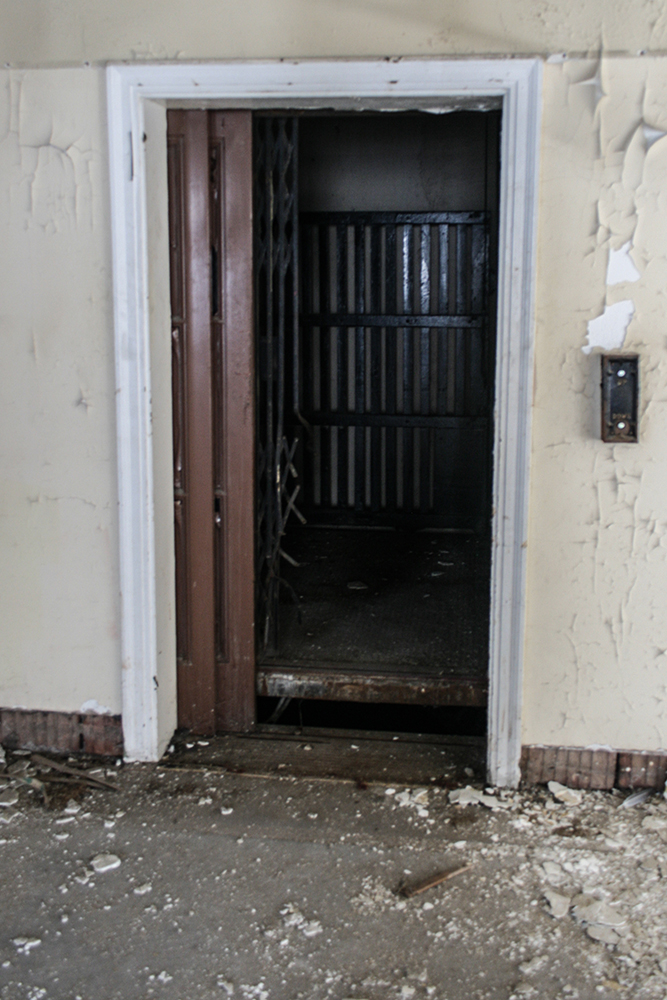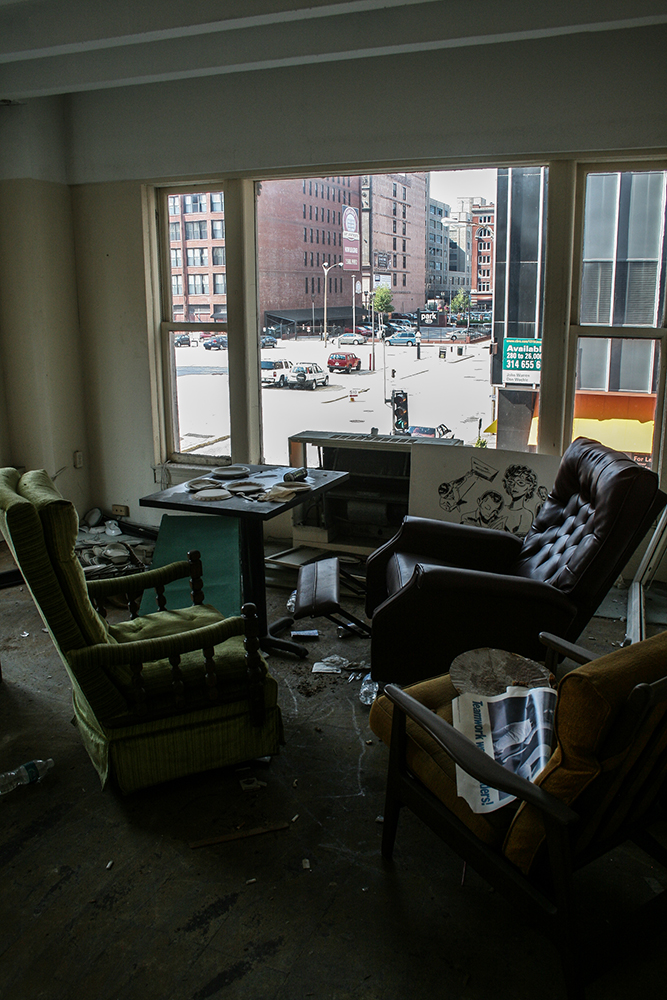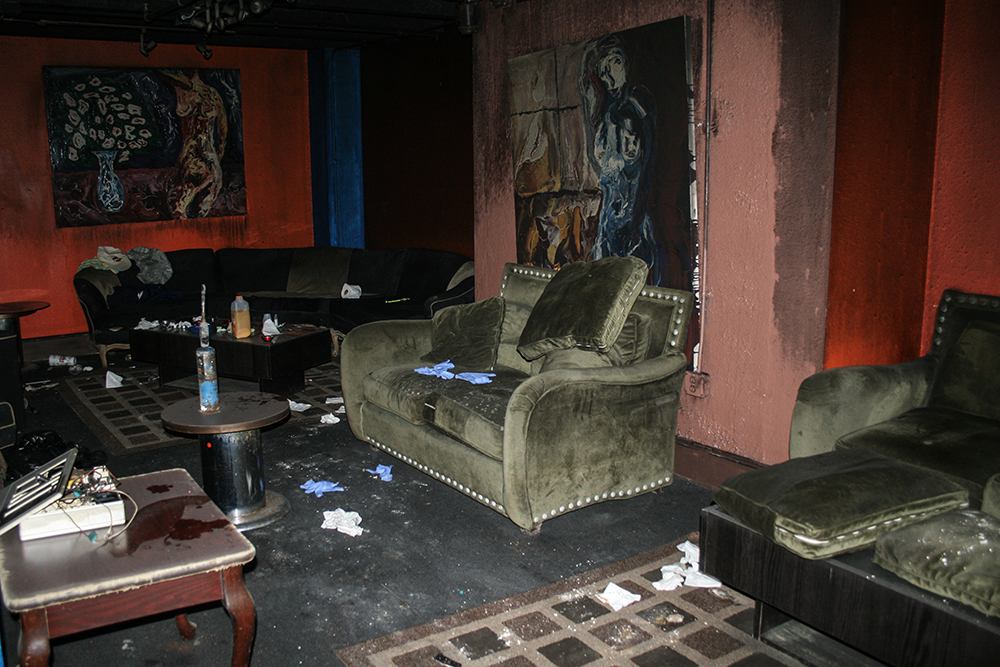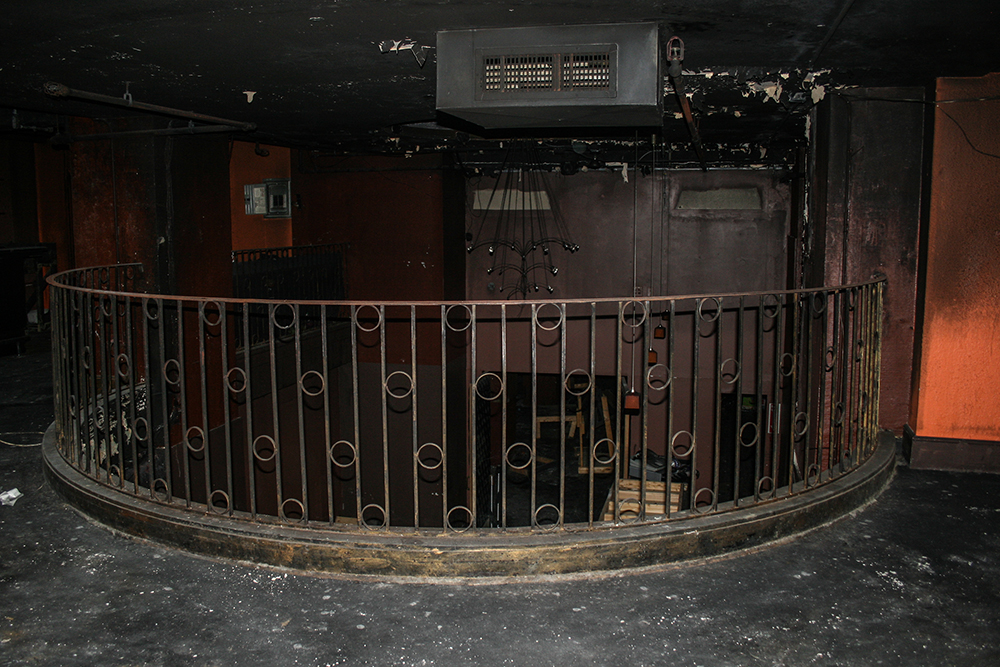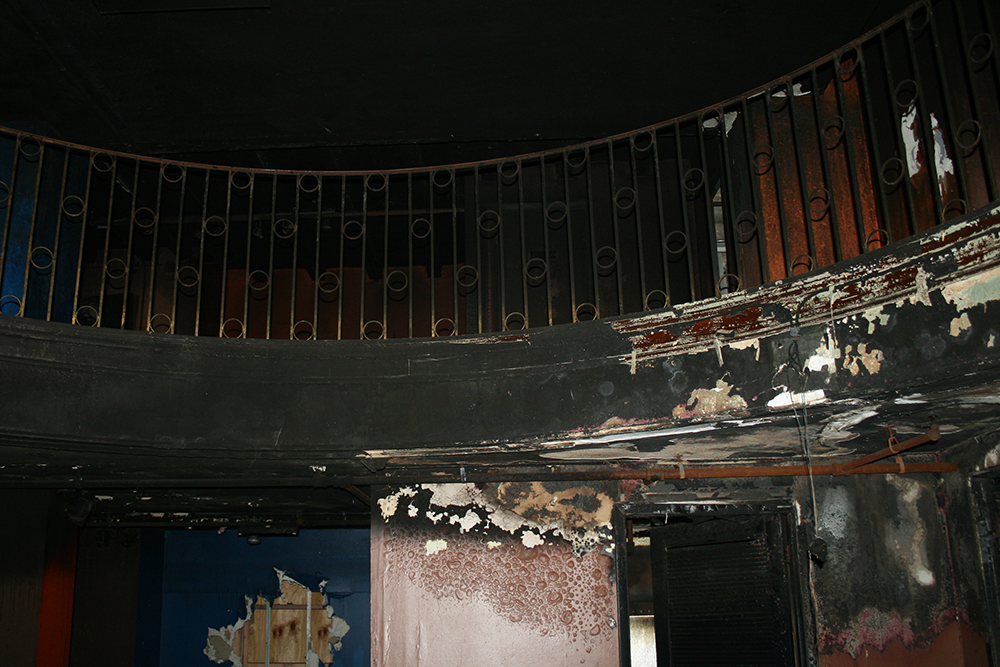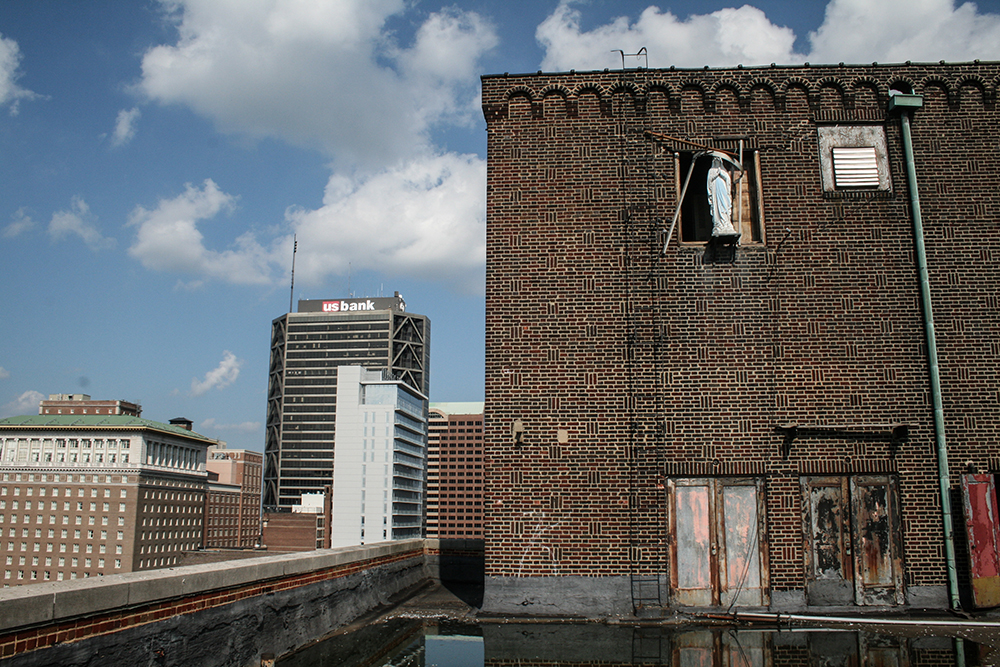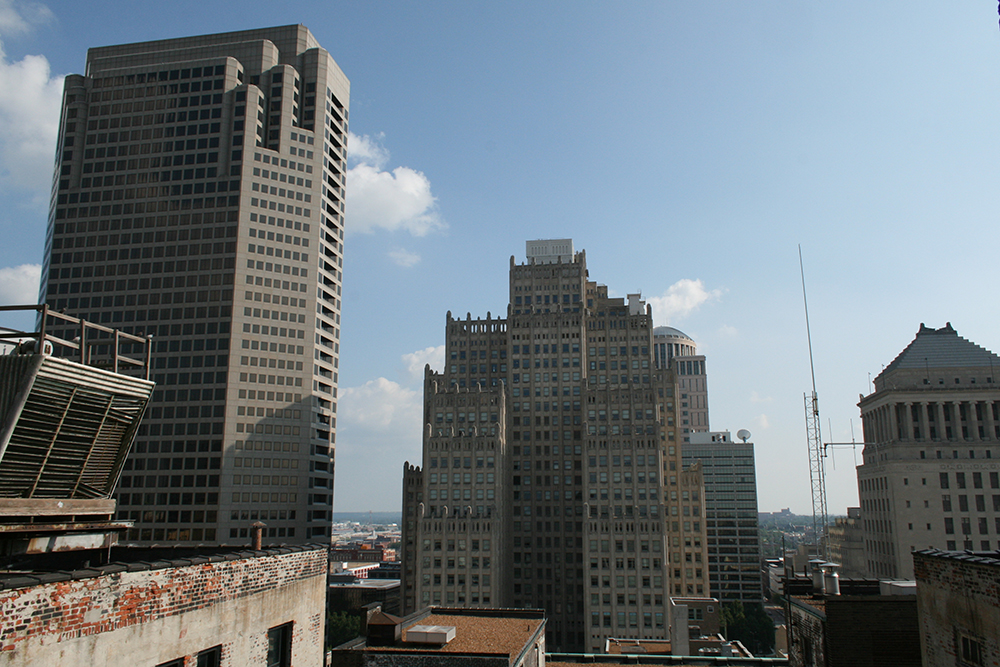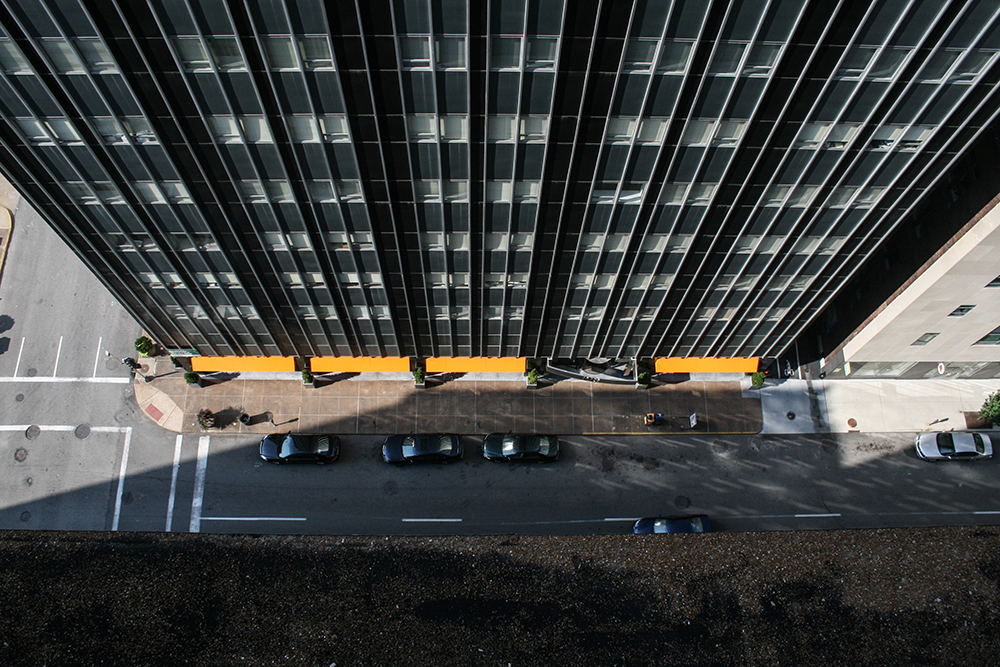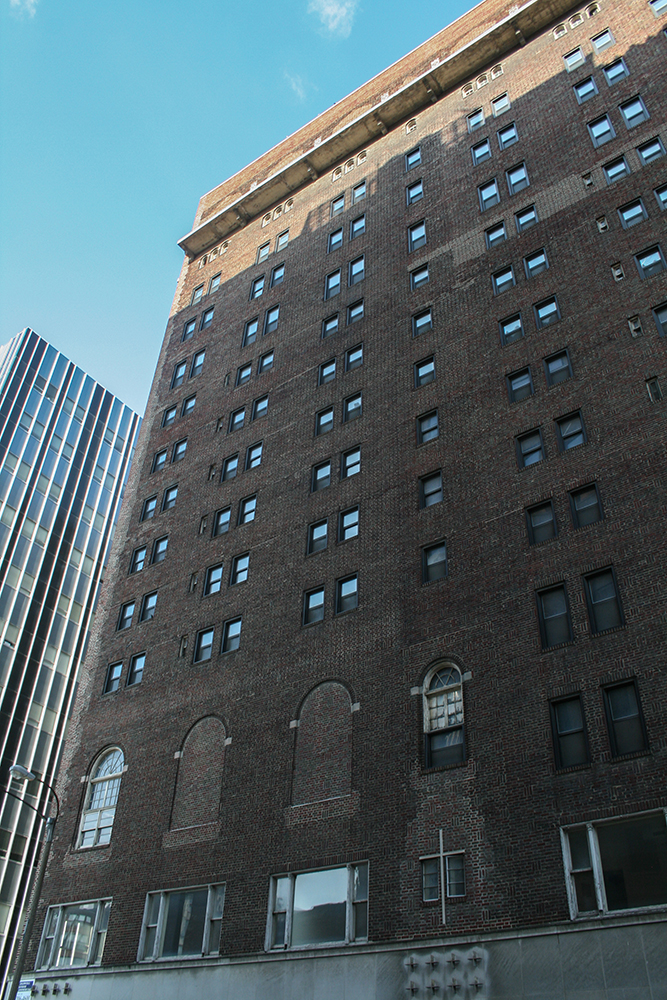 Sunday, July 17, 2011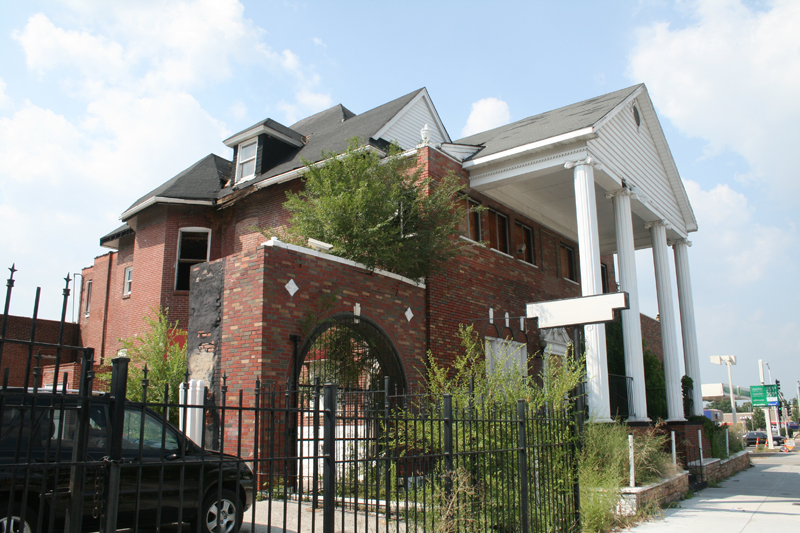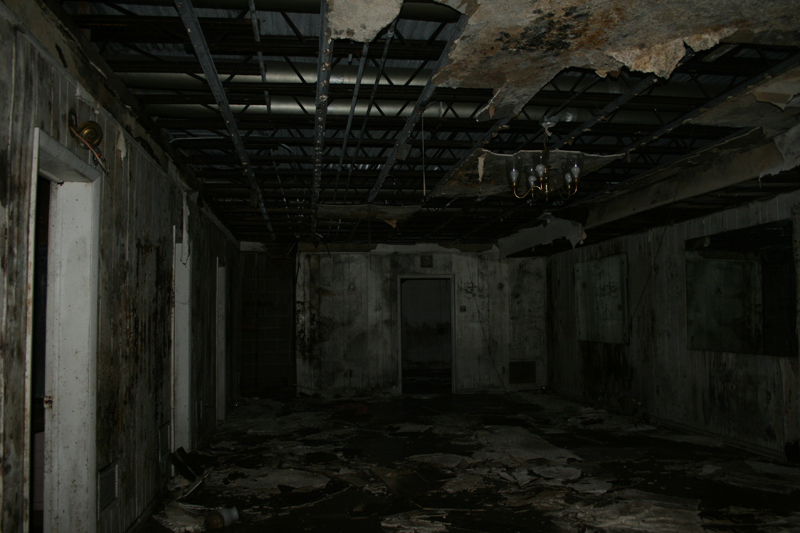 Corpse Fridge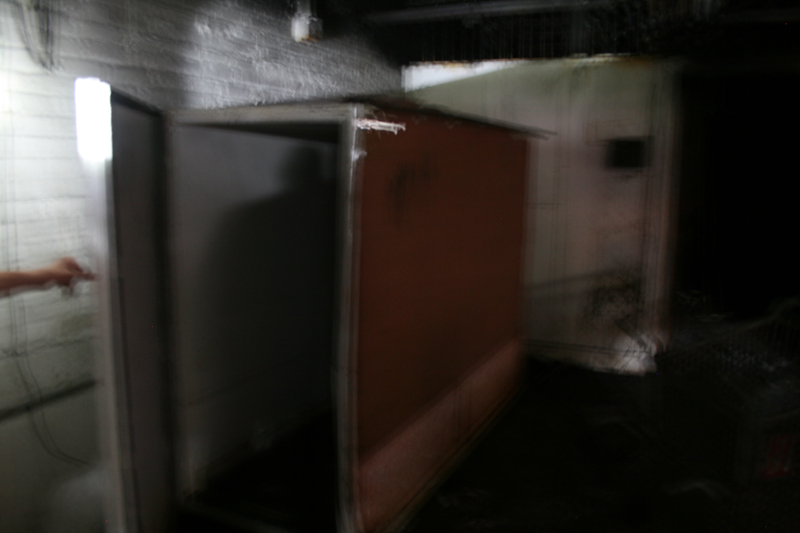 Morgue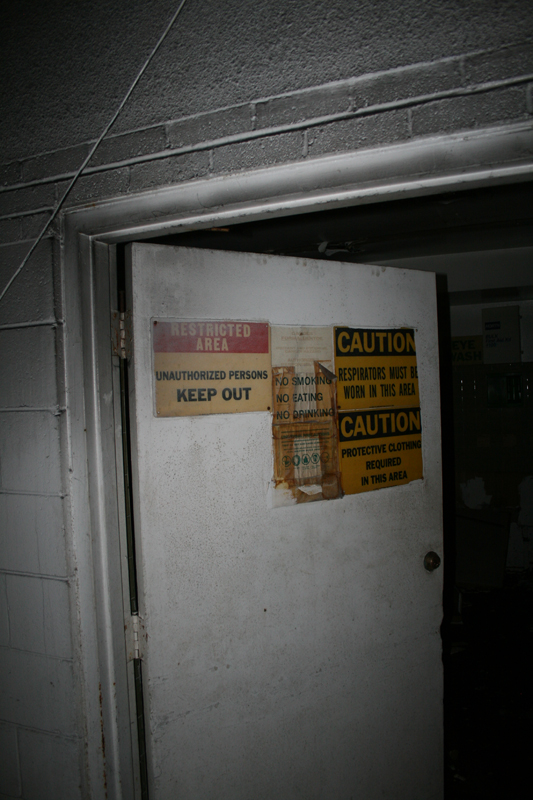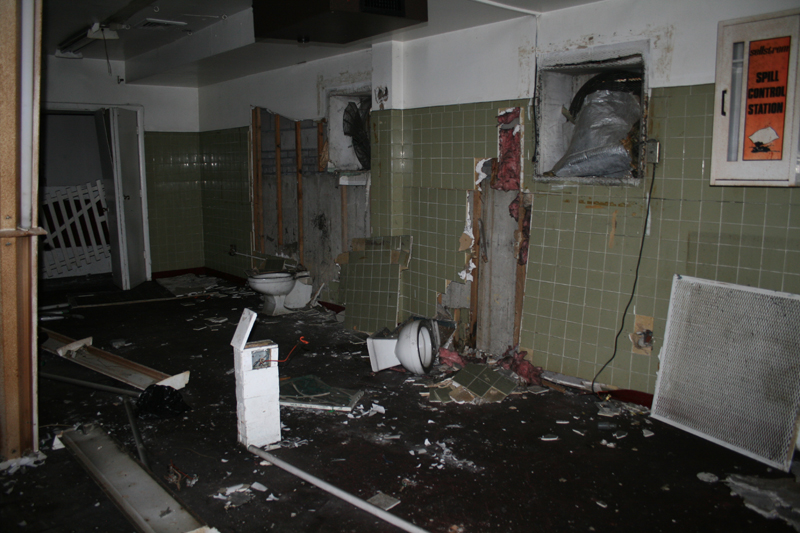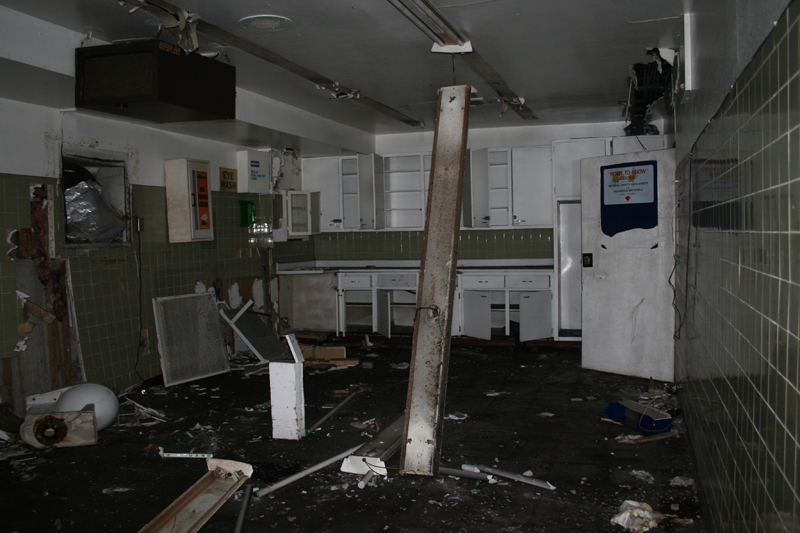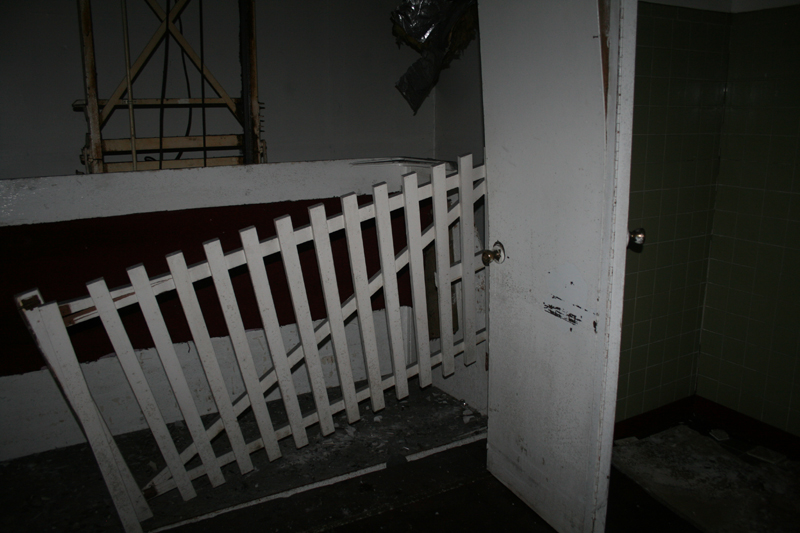 Parlor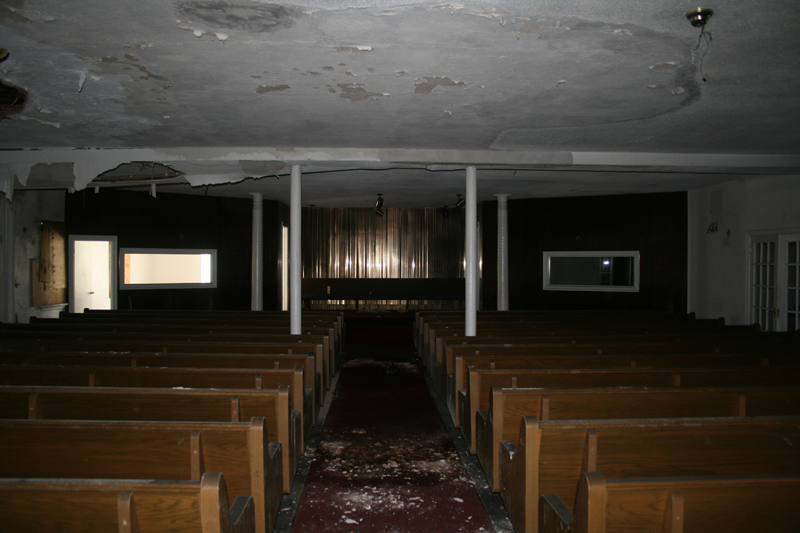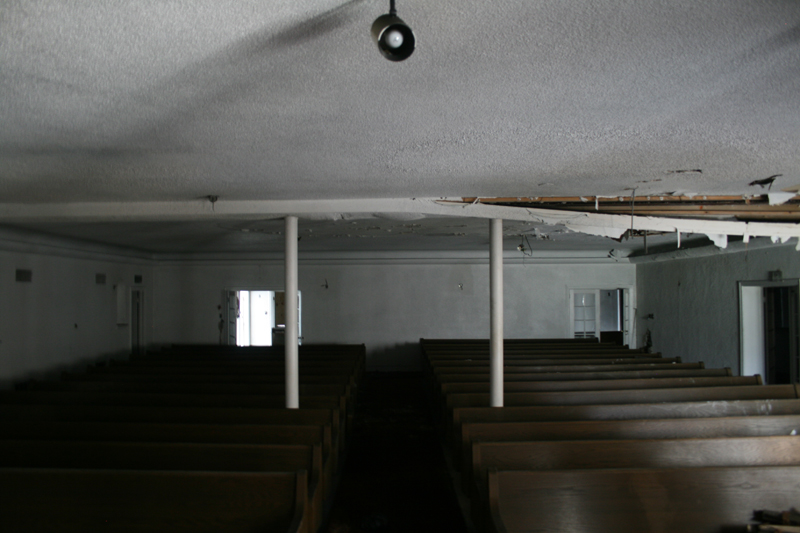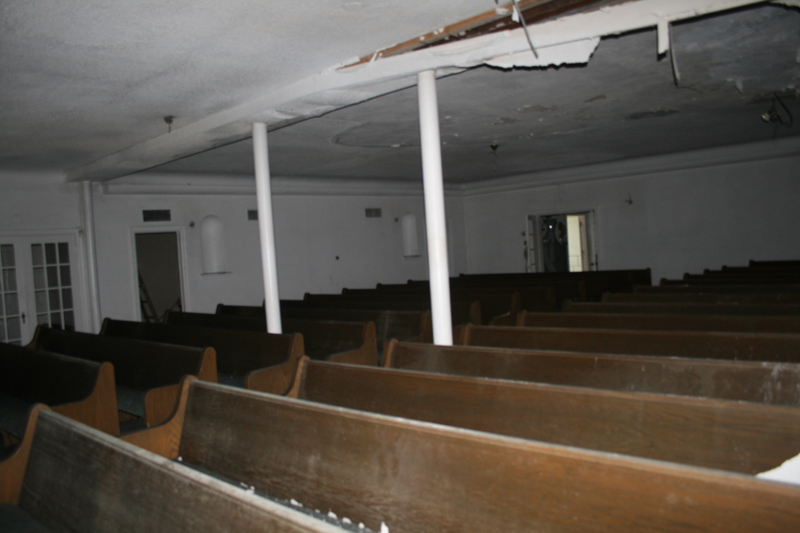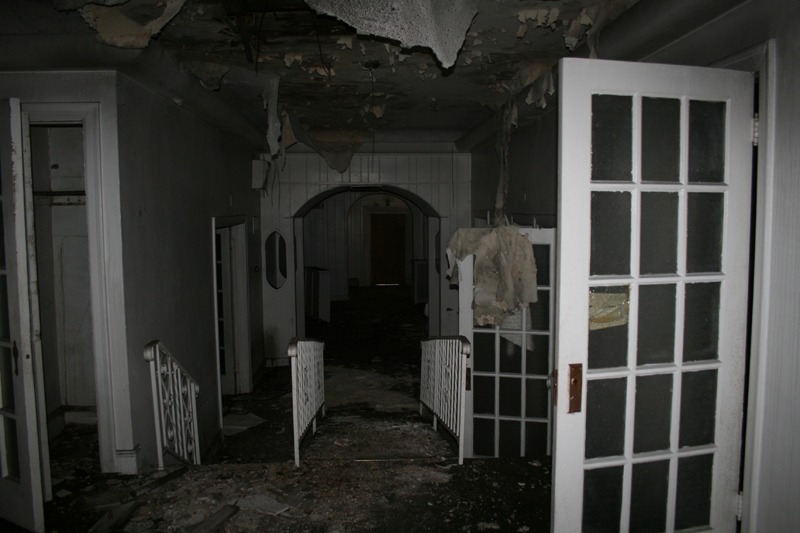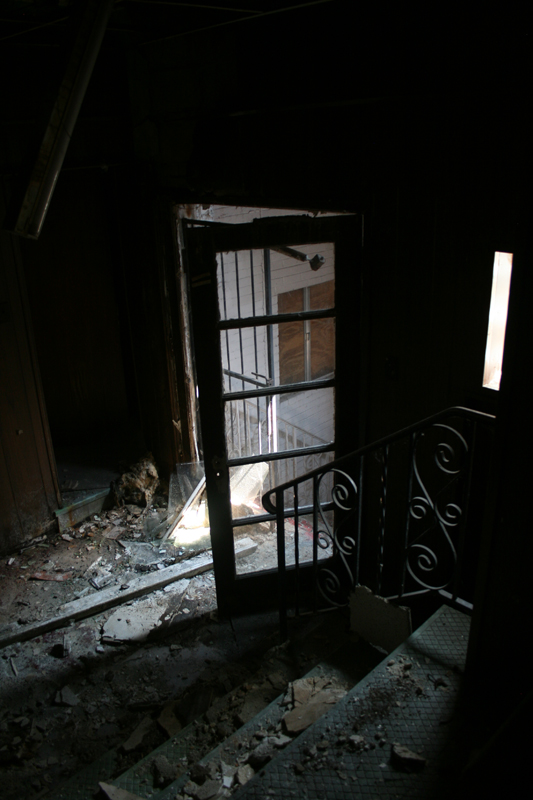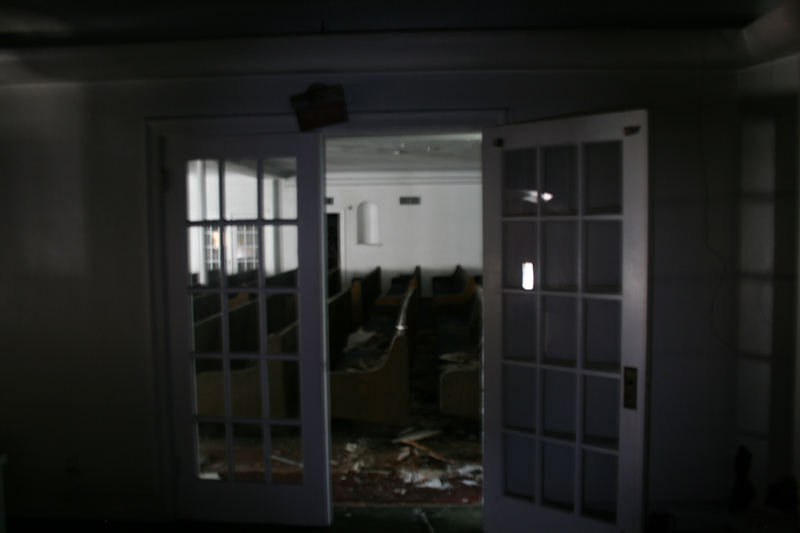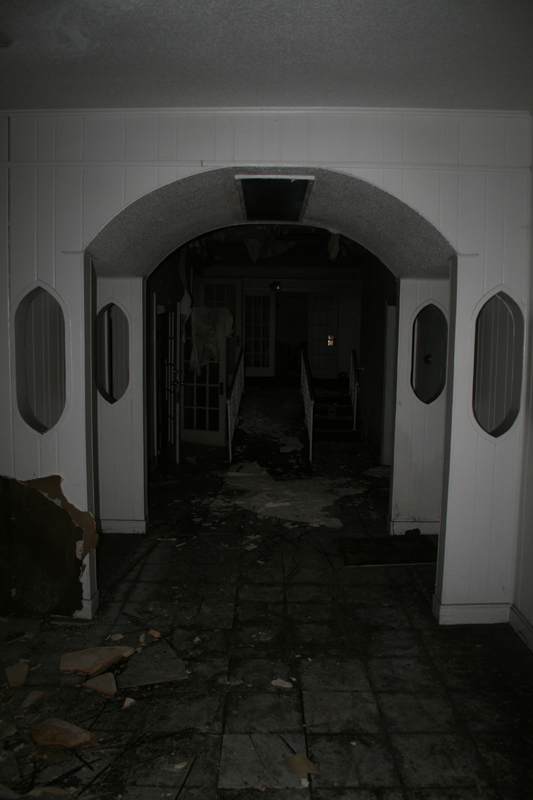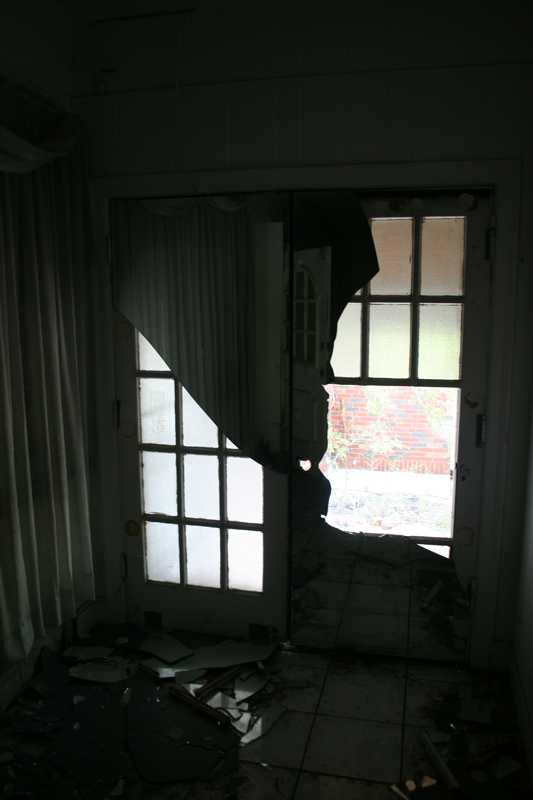 Body Elevator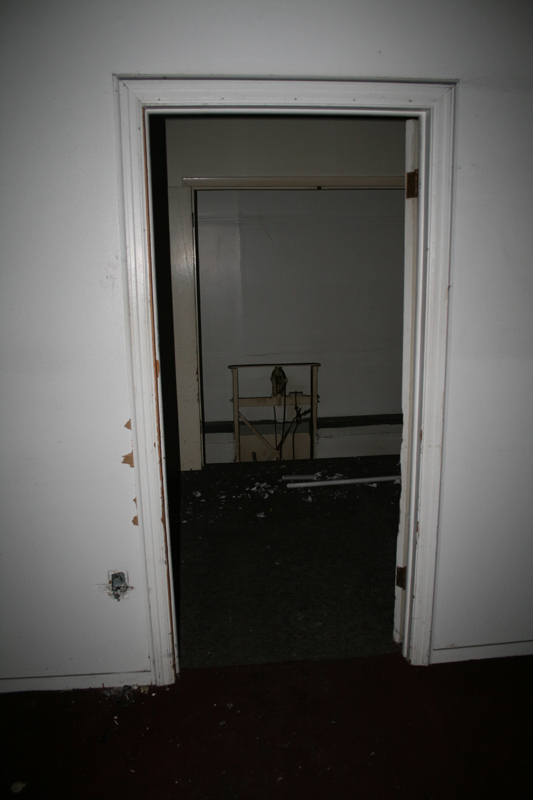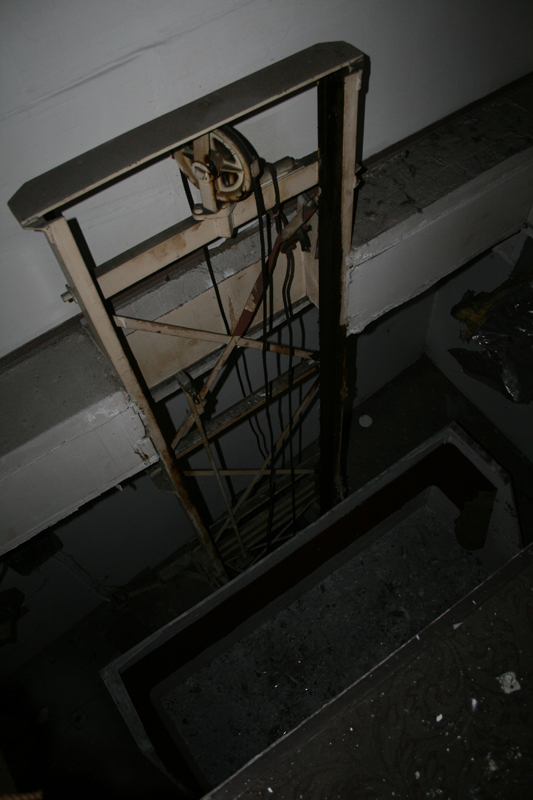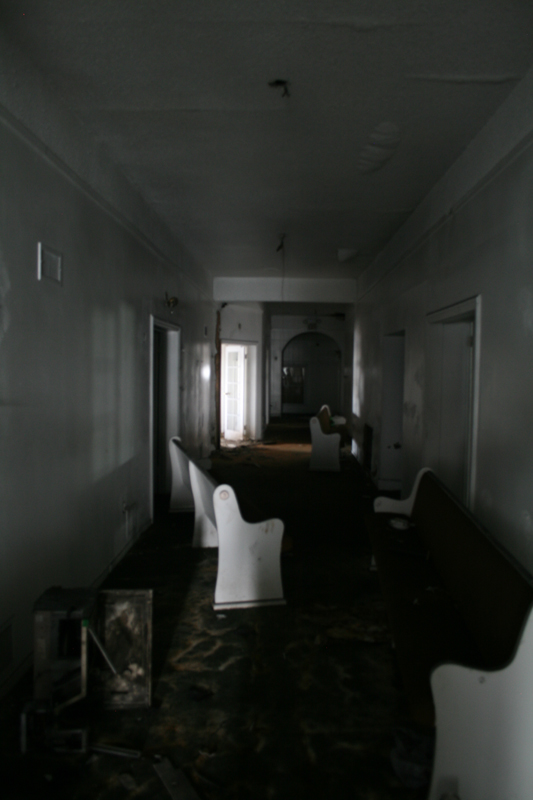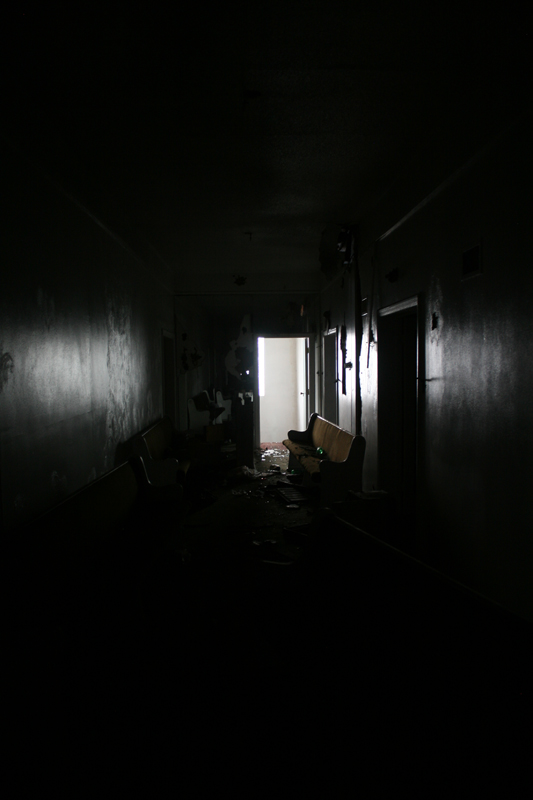 M.B. Church
This church was built in 1936 and used until 2001