Allenton Missouri was an area which included 45 houses, a church, pawn shop and post office. By the time of our arrival in 2006, it was all vacant and walking through it was admittedly a little eerie. Most of the structures were left behind fairly recently, but one house in particular (#108) had been empty for much longer.
During about half of our visit, the houses were in the process of being torn down, so we had to literally stay one step ahead of the wrecking crew. We were inside one of the houses as the bulldozer pulled up. So we left and never saw the place again.
#108 was built in 1924 and as of our visit this was the oldest house still standing: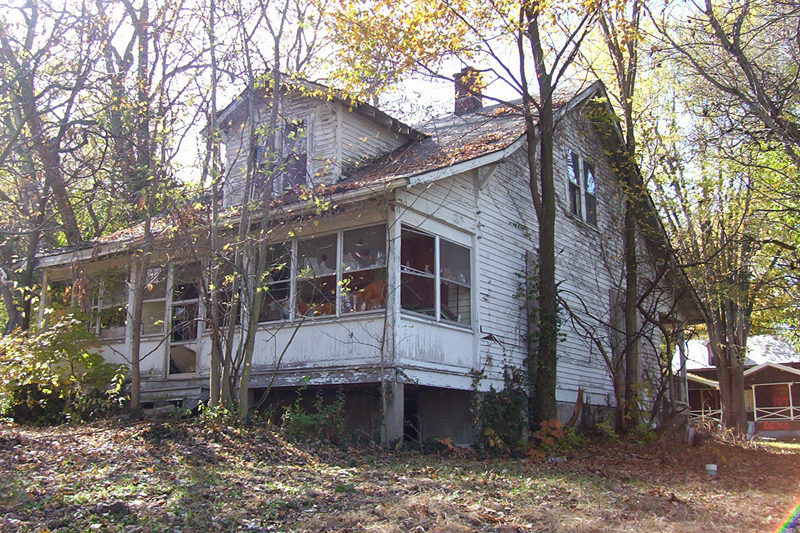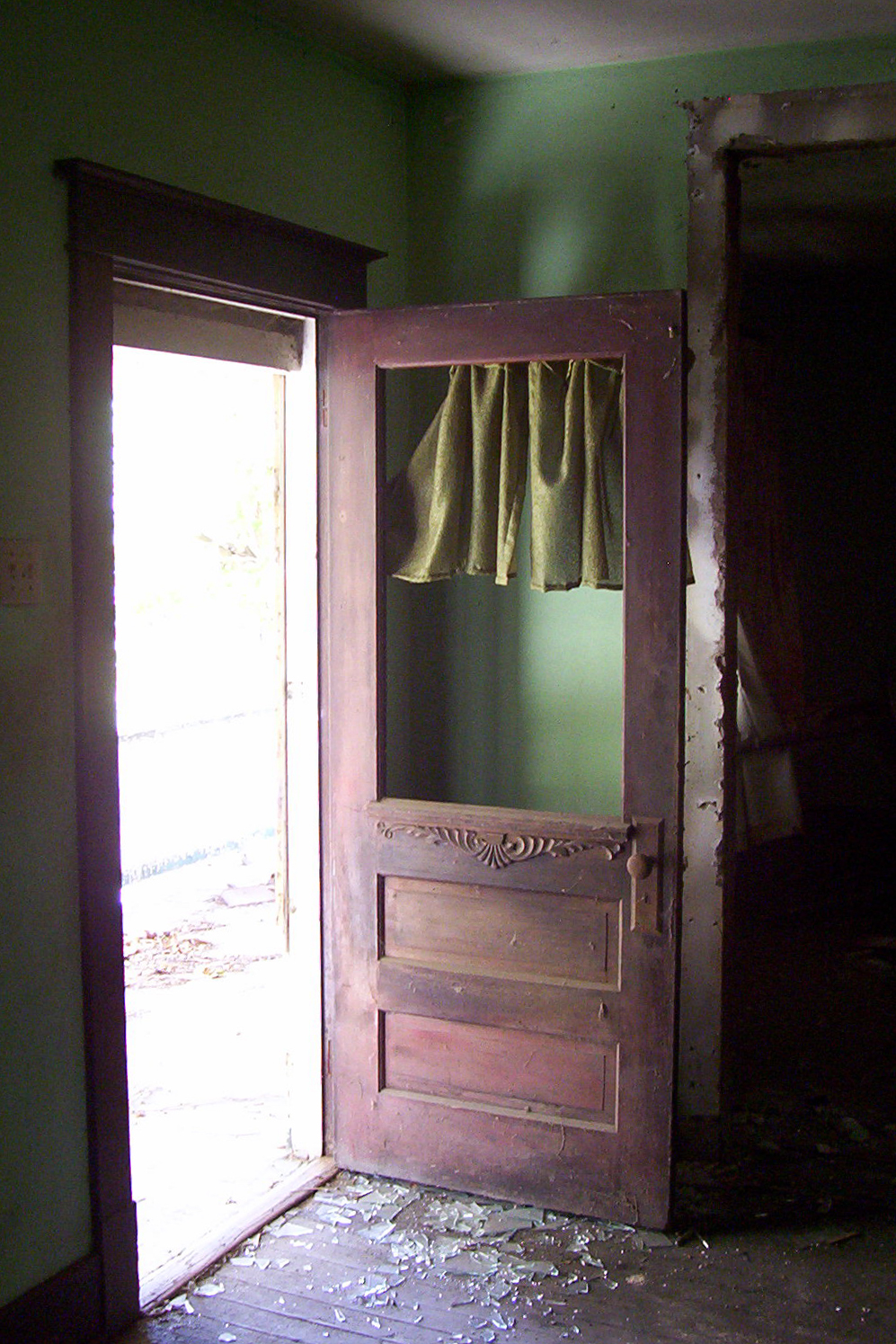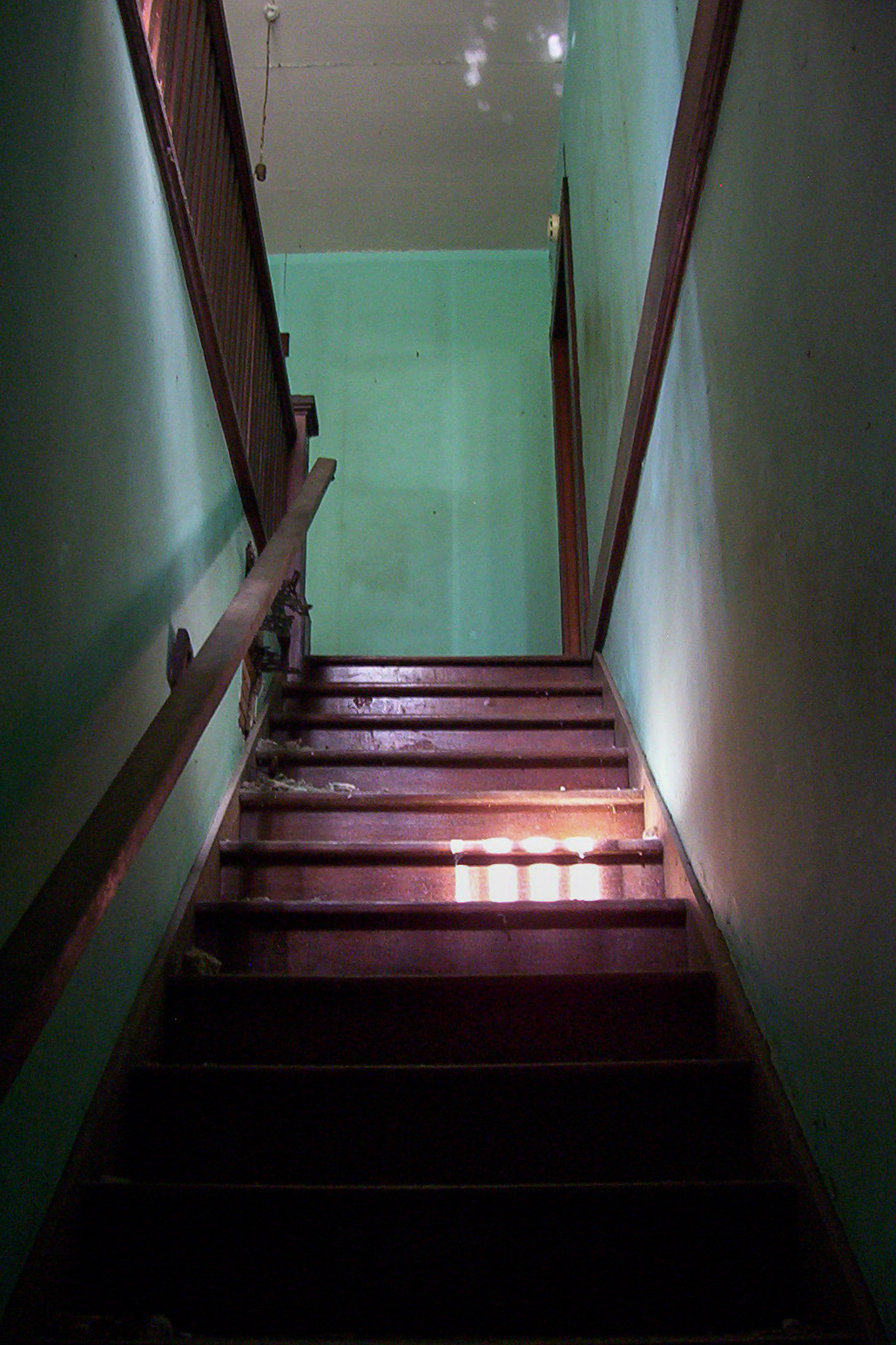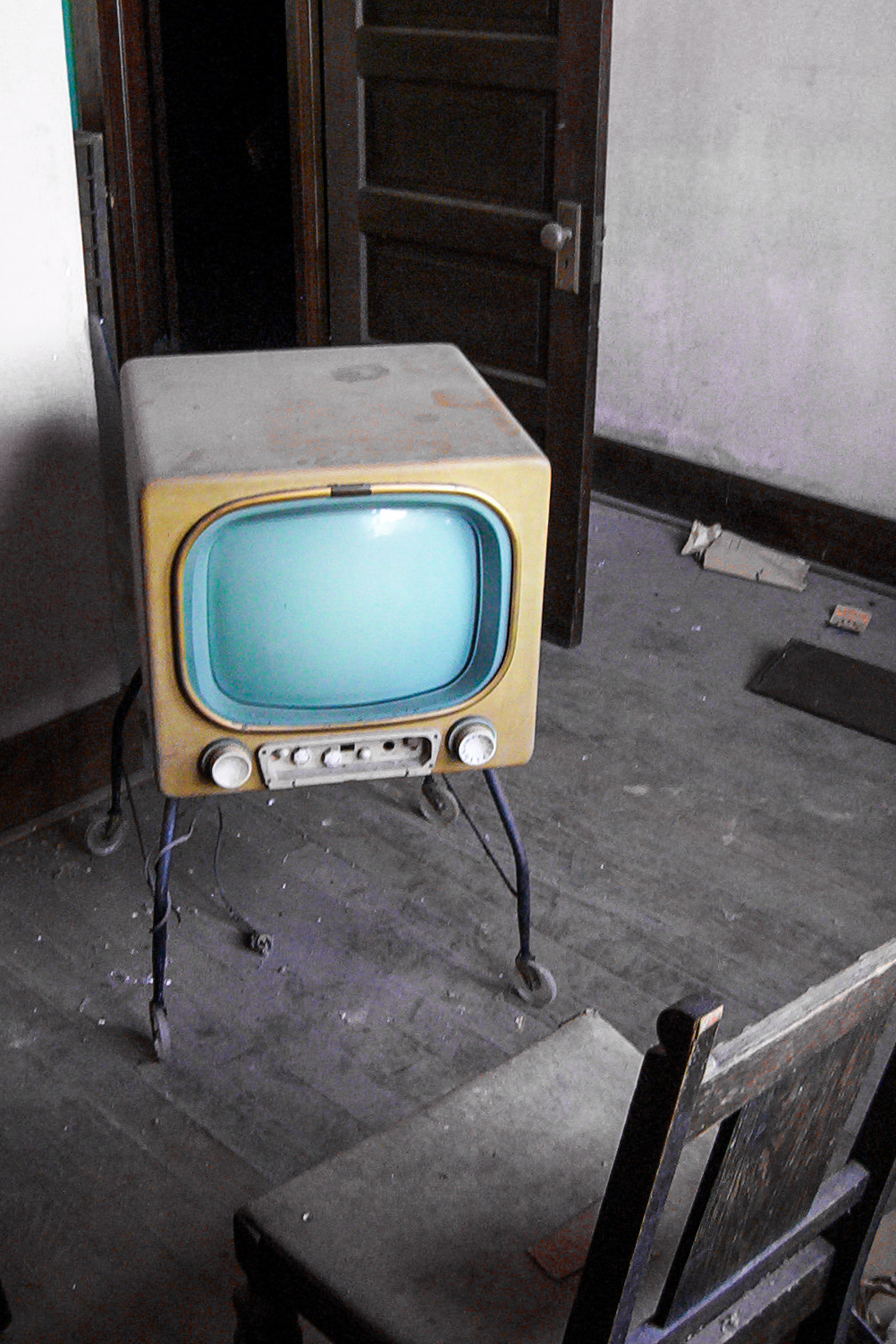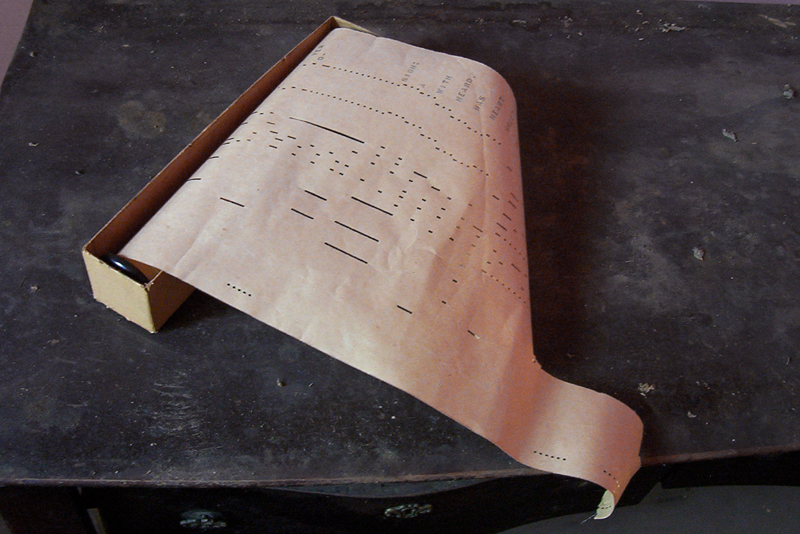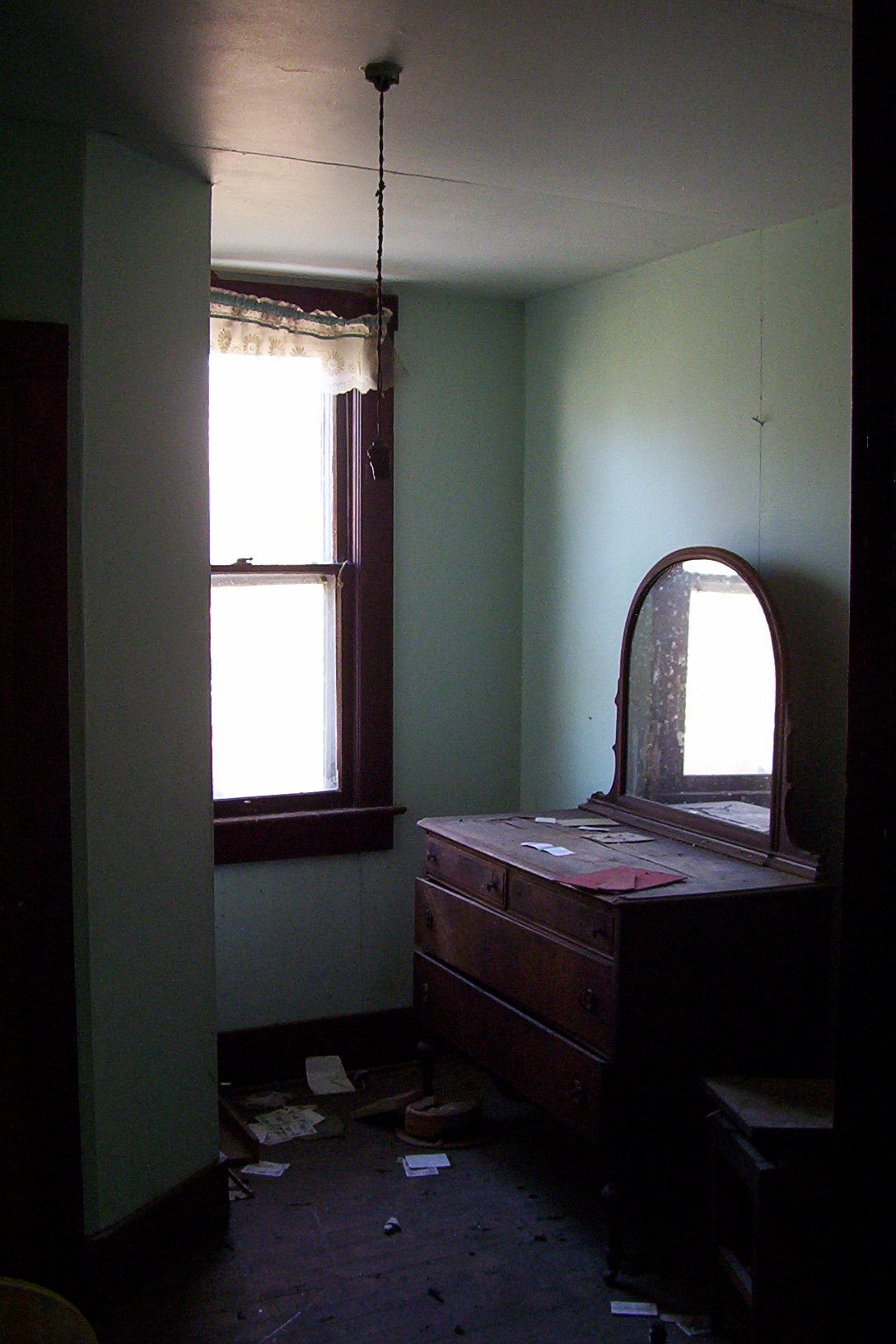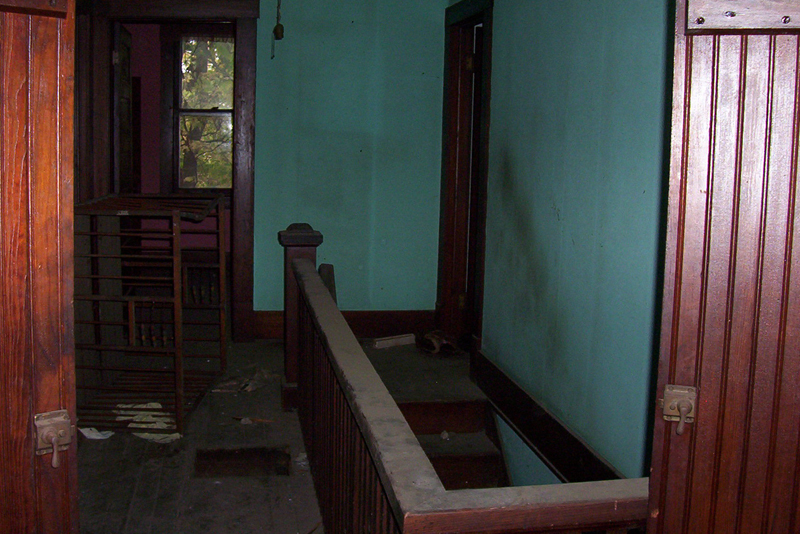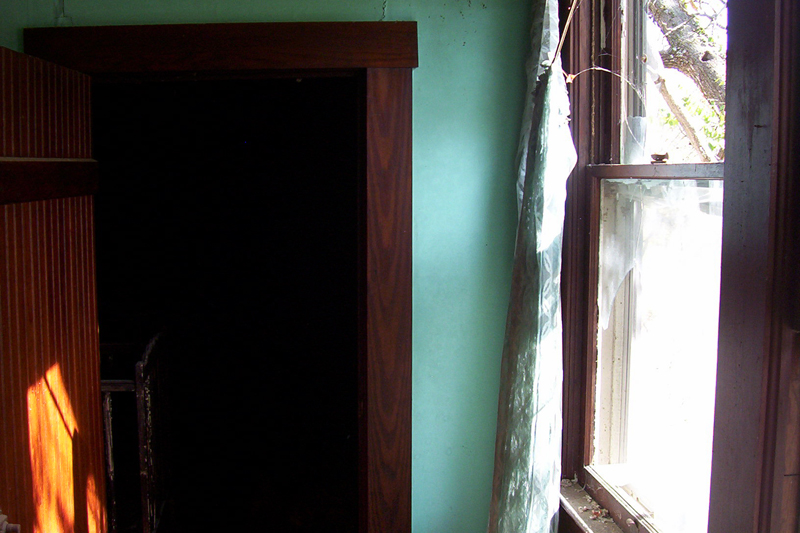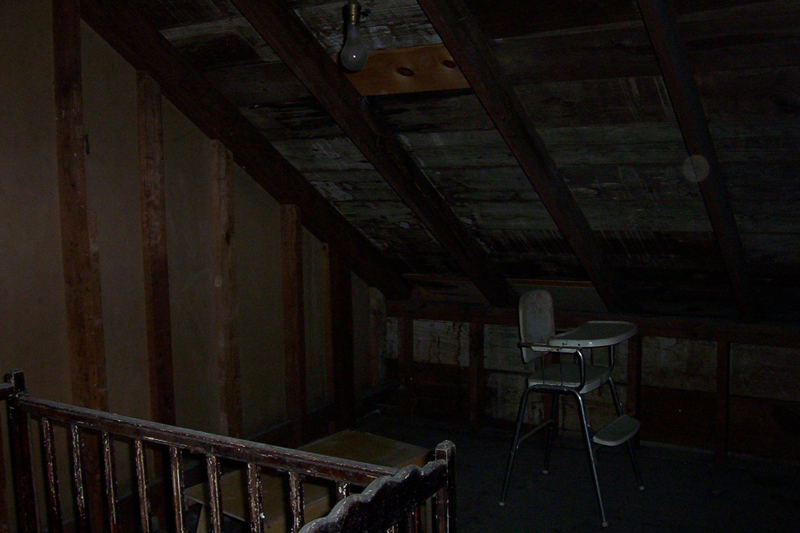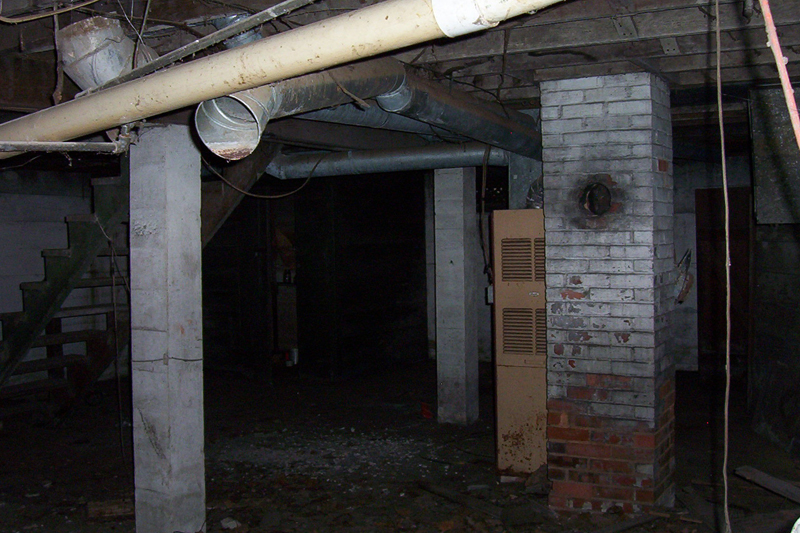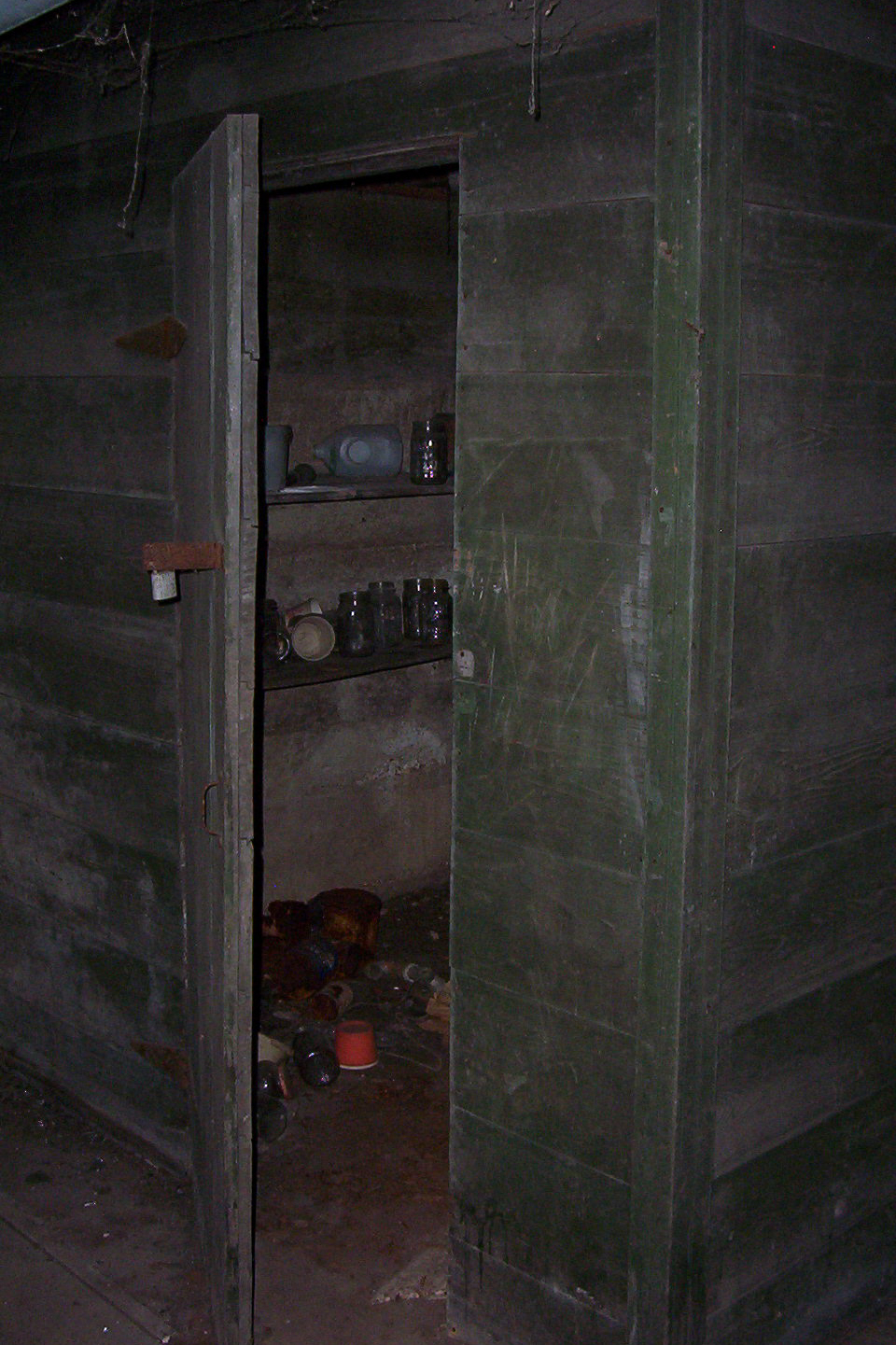 This sums up the experience:
Before: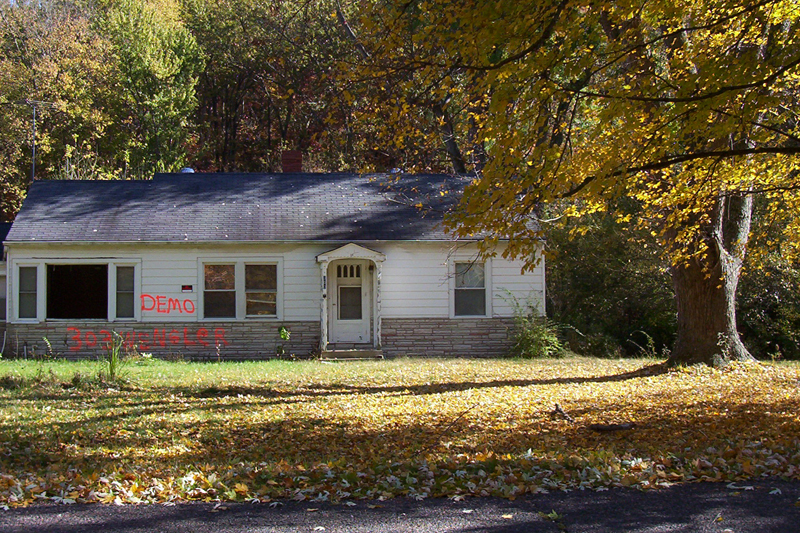 After: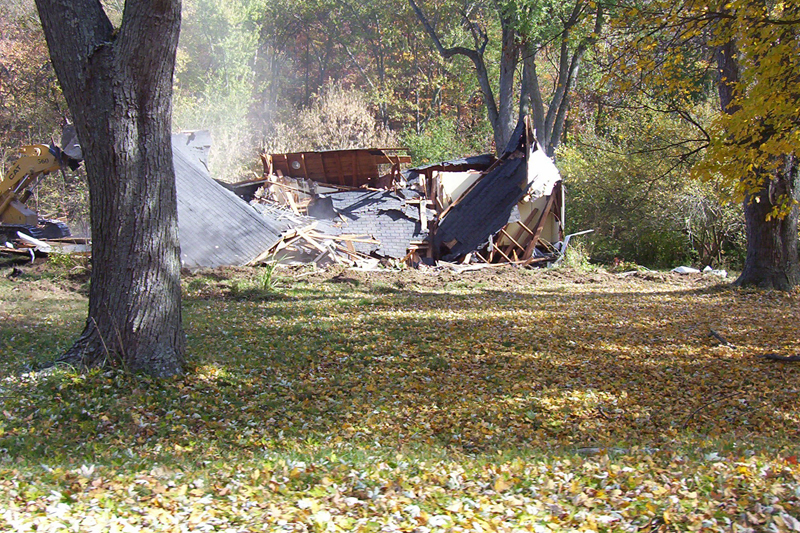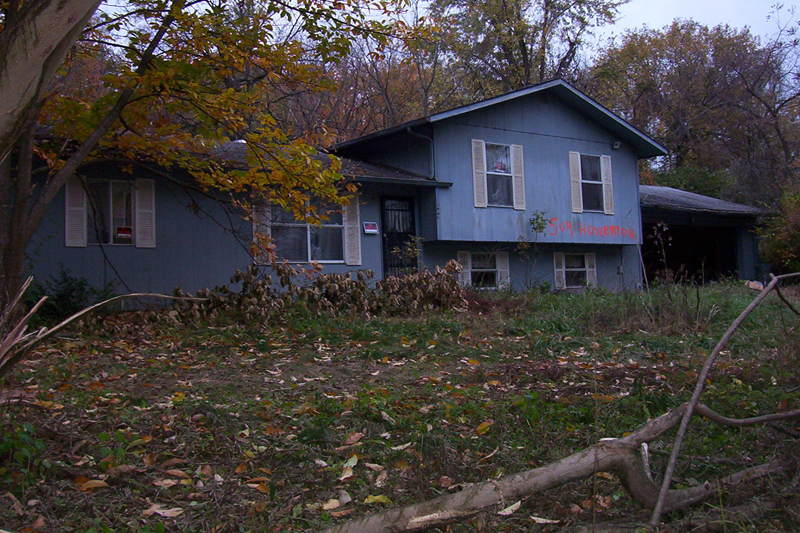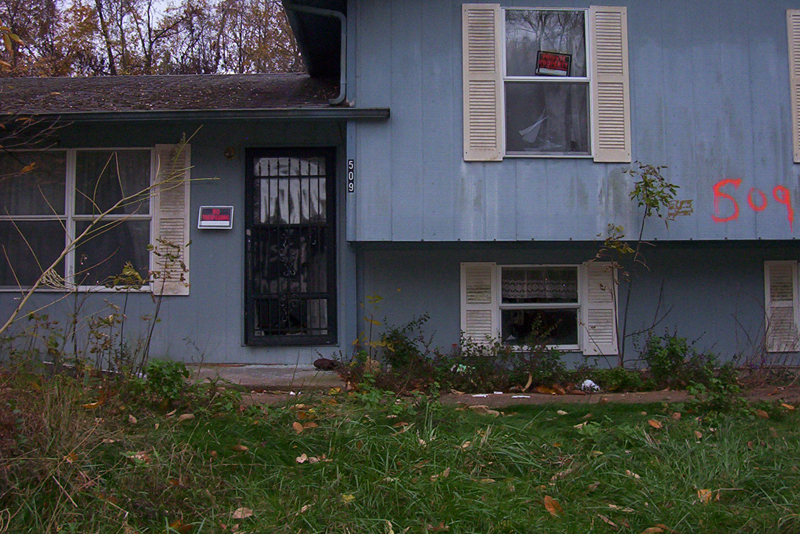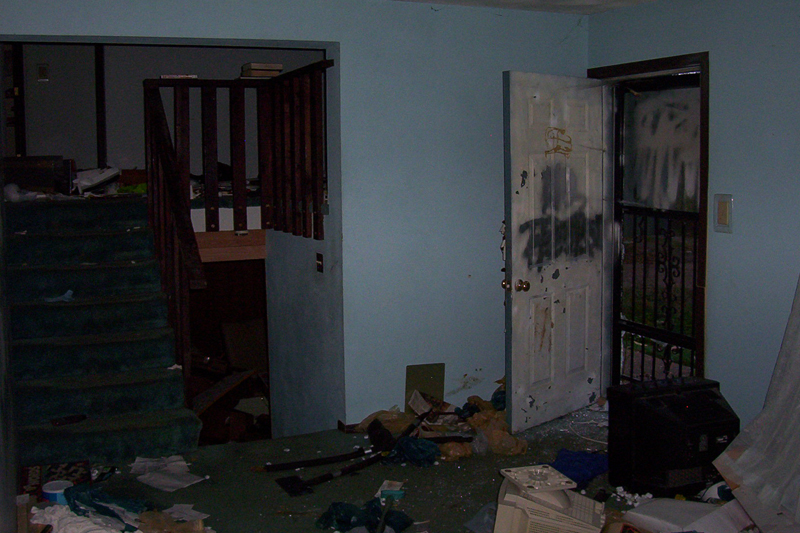 This thing scared the shit out of me as I walked into the room and saw it out of the corner of my eye..