This is the site of the former Falstaff Brewery Plant #10 in Saint Louis. For a complete history, see: Falstaff History
This location was originally home to Wm. Stumpf's Brewery, and was constructed in 1853. The name Stumpf remained throughout various partnerships and acquisitions until 1877 when the short-lived Thamer Brewing Company took over. Two years later, Anton Griesedieck came into the picture, but ownership would revolve around between The Miller Bros, The Saint Louis Brewing Association and the Consumers Brewing Company before finally returning to the Griesedieck Bros.
In 1920, Joseph Griesedieck approached his good friend William J. Lemp II, of the now infamous Lemp Brewing Company with his offer to buy the rights to the Falstaff name as well as the familiar shield logo. He managed to work out a deal with Lemp to brew his famous Falstaff beer at this facility. Under Griesedieck control, the company continued to thrive-even enduring beyond prohibition-until 1957 when it became The Falstaff Brewing Company.
The next 18 years marked the peak of success for the brewing giant. All that would change, however, when on April 28th 1975 a man named Paul Kalmanovitz bought out controlling share of Falstaff Brewing Company. Under Mr. Kalmanovitz, the company plummets, lays off thousands, and abandons and subsequently demolishes many former breweries. Pabst, a former competitor with family marriage ties to the Lemps, was the last to produce beer bearing the Falstaff name and recognizable shield. The beer's life finally ceased on April 15, 2005.
The Falstaff Brewery was designed by the renowned architectural firm E. Jungenfeld and Company. The same firm designed many breweries around the country including, but not limited to, the Lemp and Anheuser-Busch Breweries as well as many other interesting and well made brick buildings in the area throughout the late 1800's-early 1900's. Their work includes impressive brickwork and cornices, numerous tall arched windows and heavy iron staircases. A feature which makes this building unique is the caves that lie beneath the complex at the base of some very rickety stairs. The caves extent is not fully known, however, due to the fact that it is flooded.
Thanks to the work of Mr. Kalmanovitz, this location is abandoned and has been deteriorating since 1977.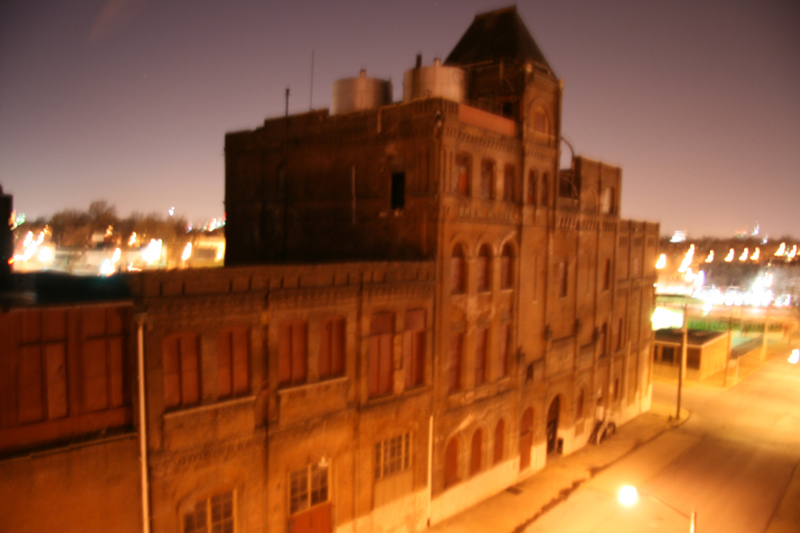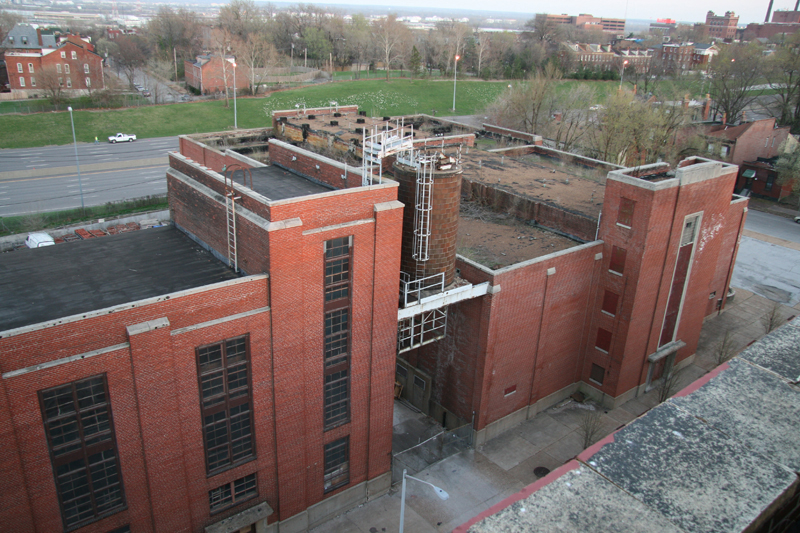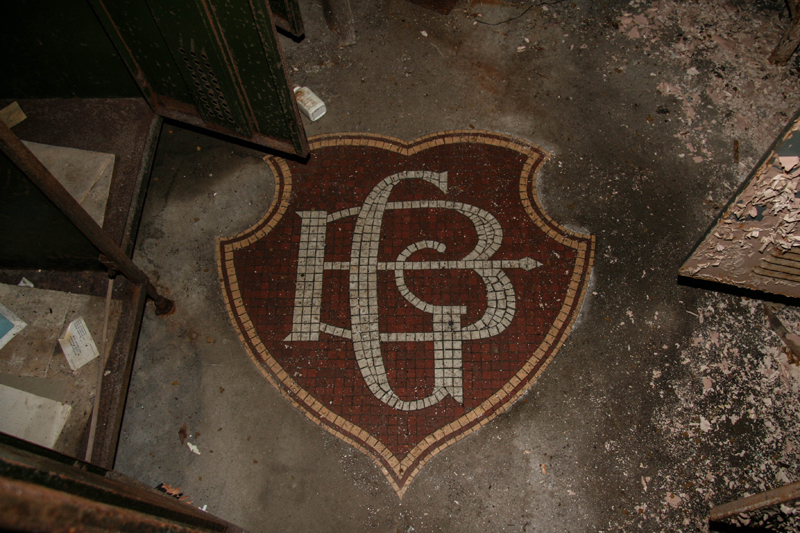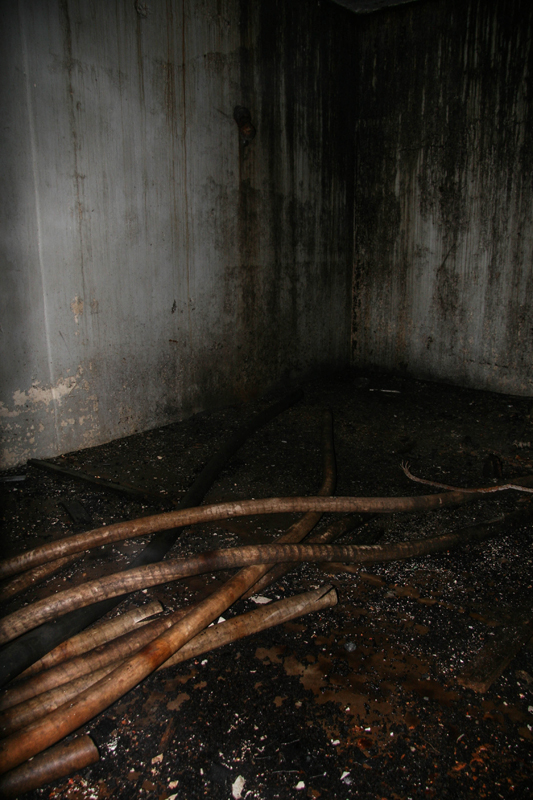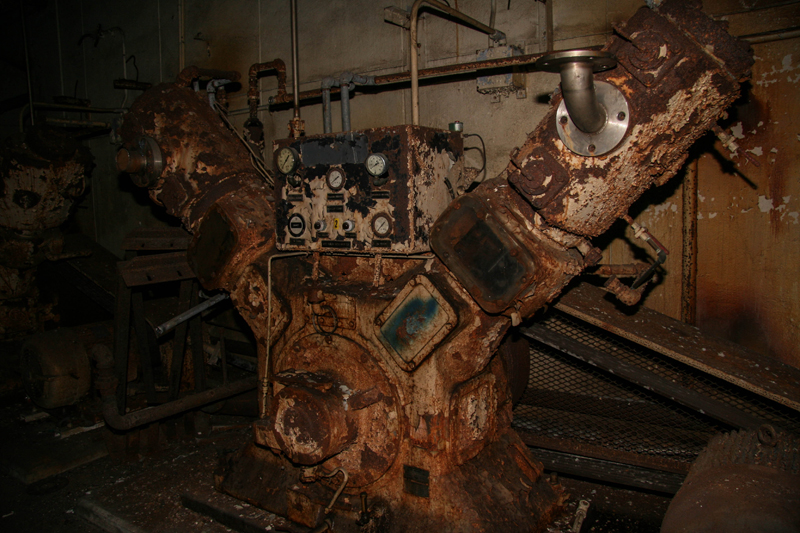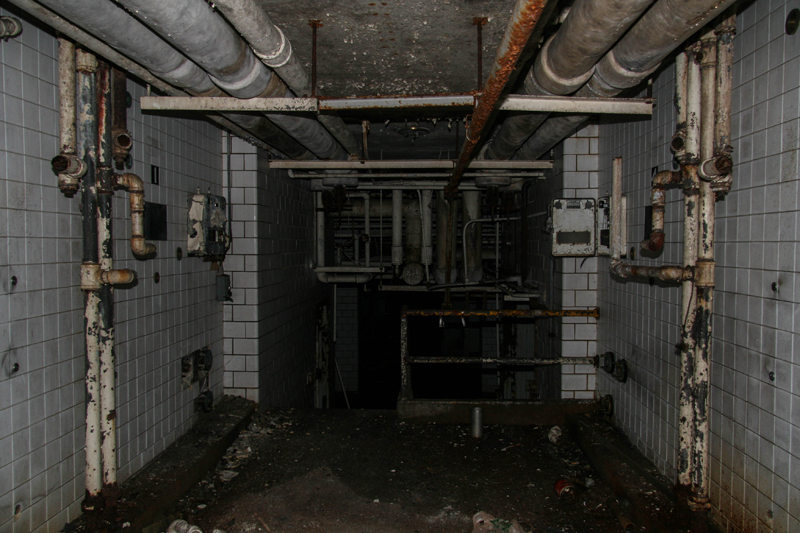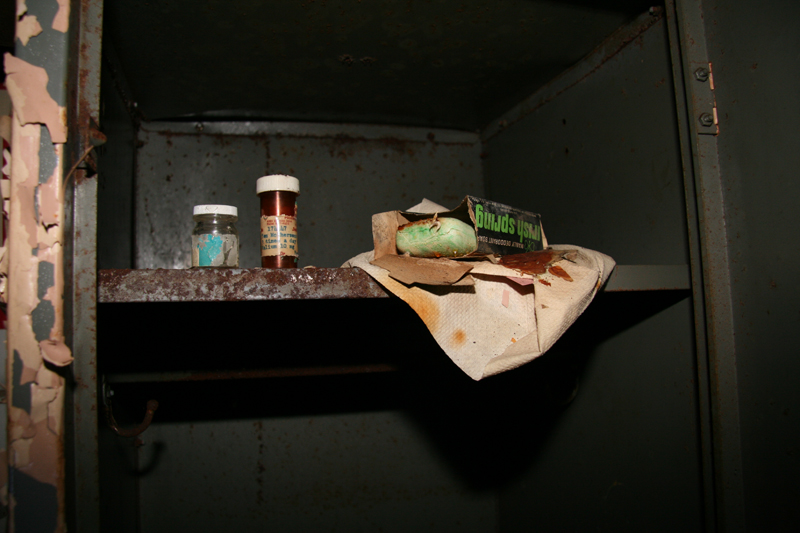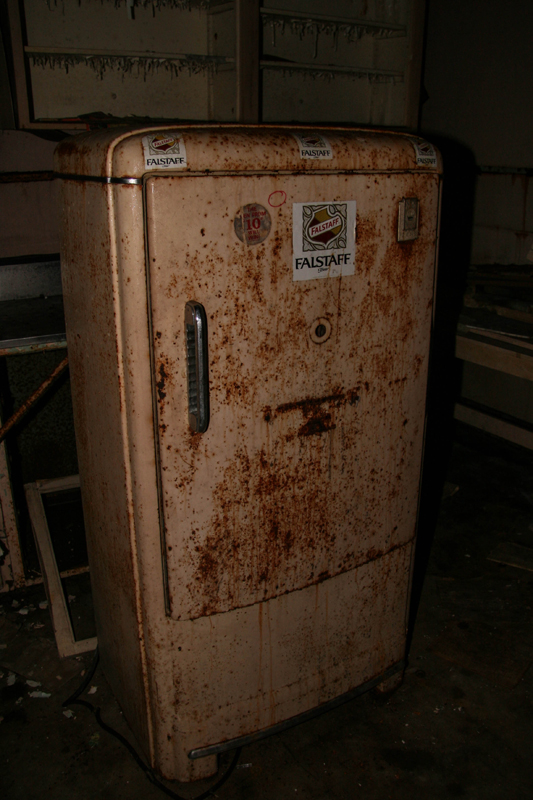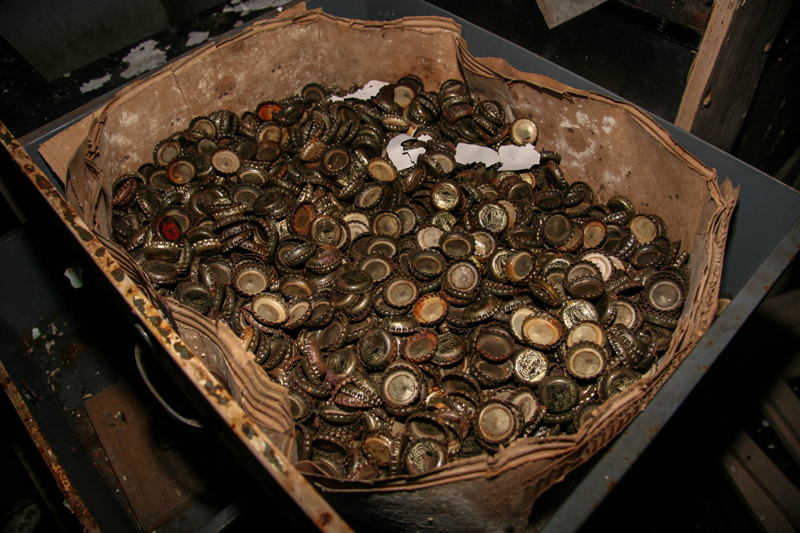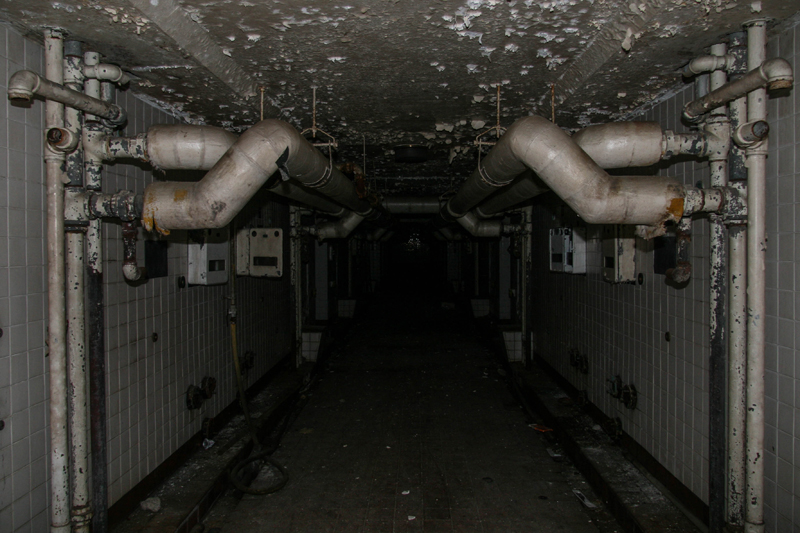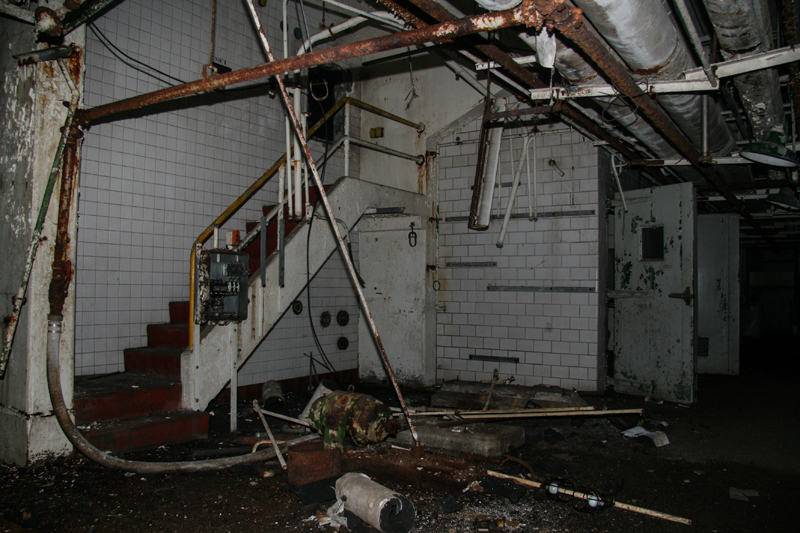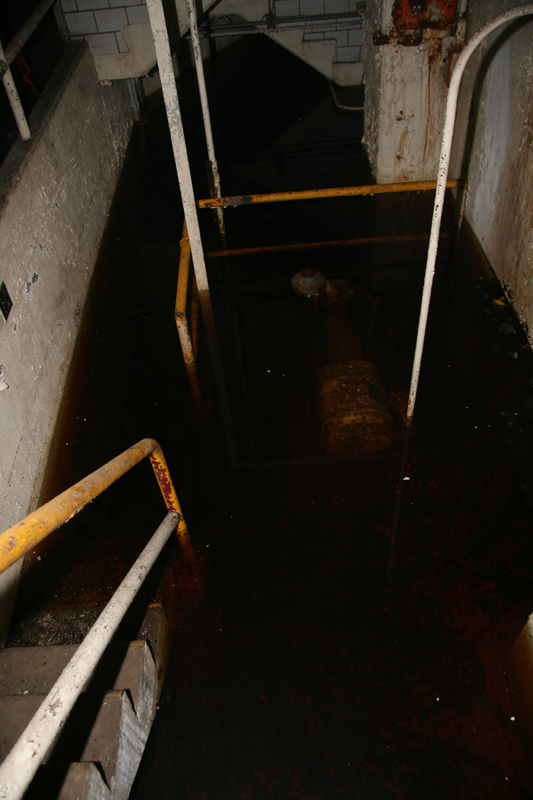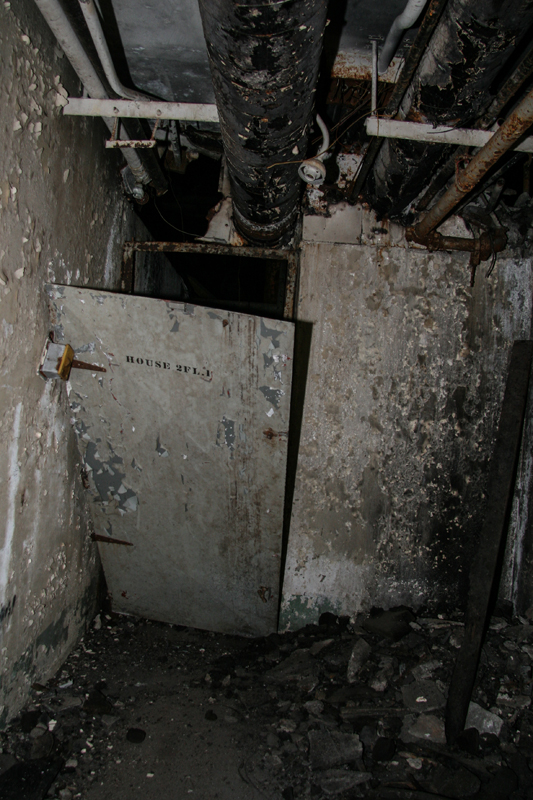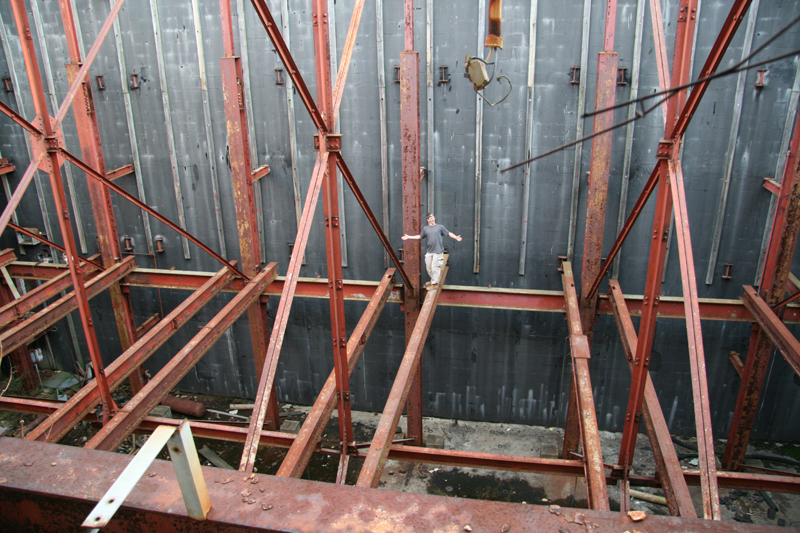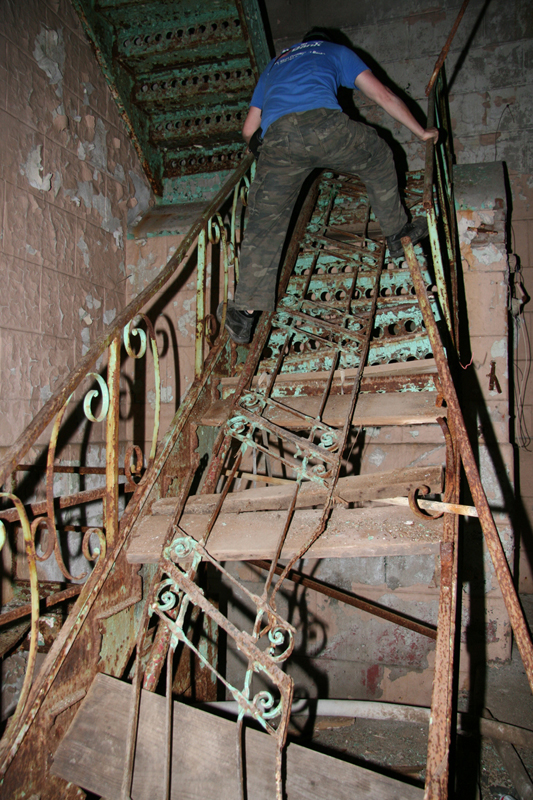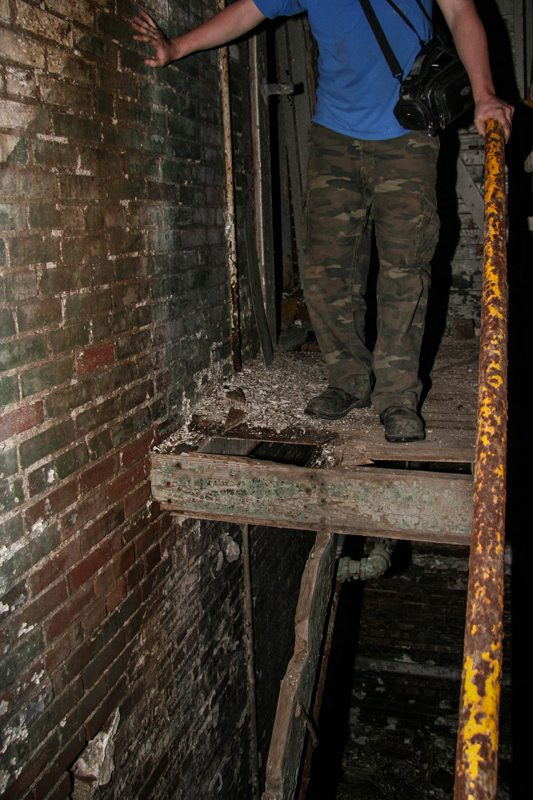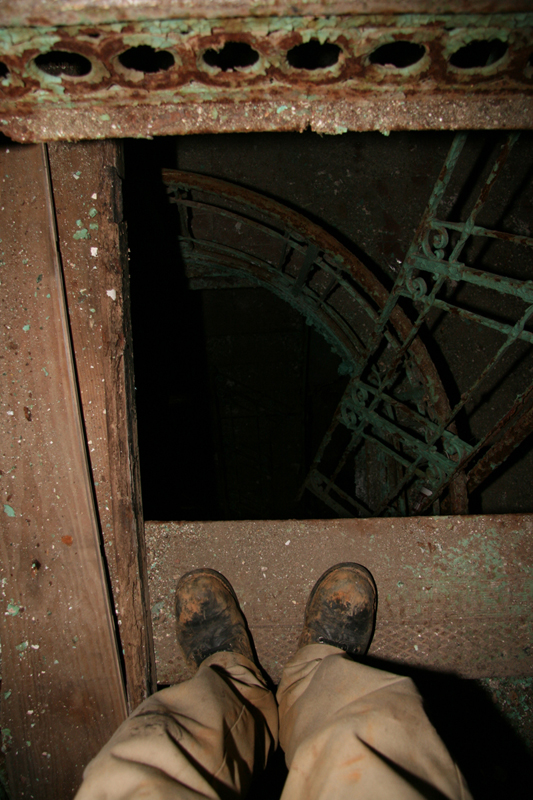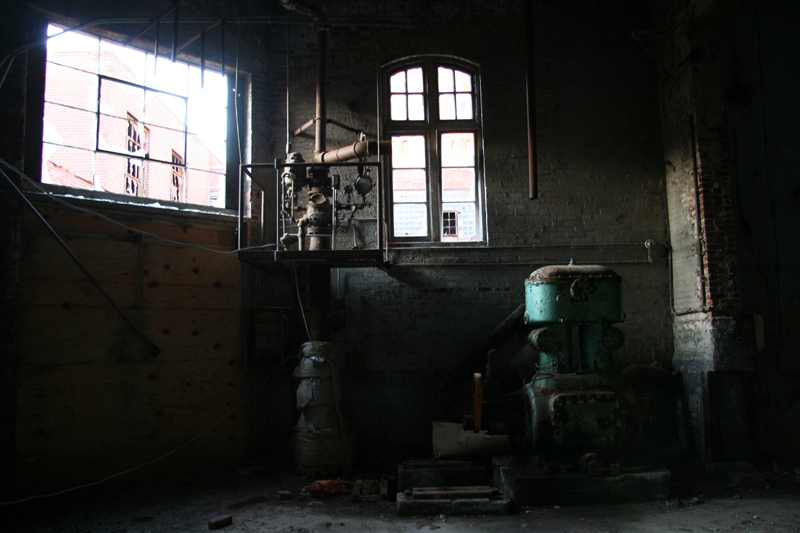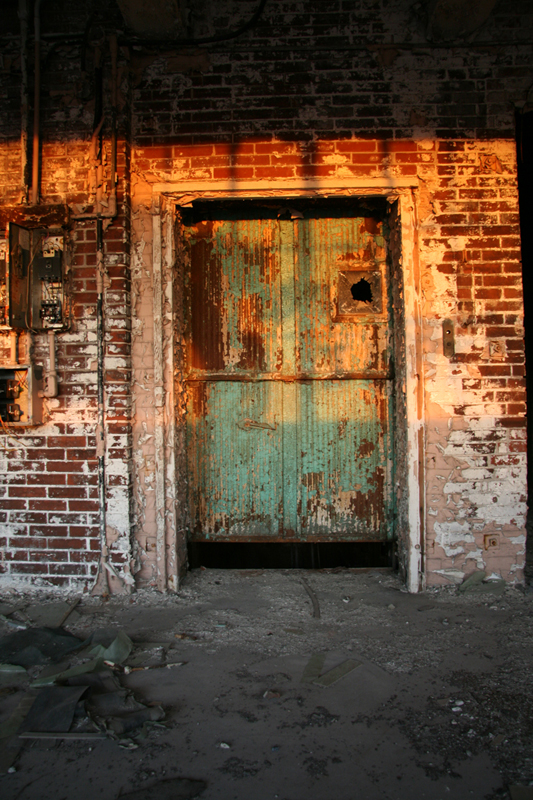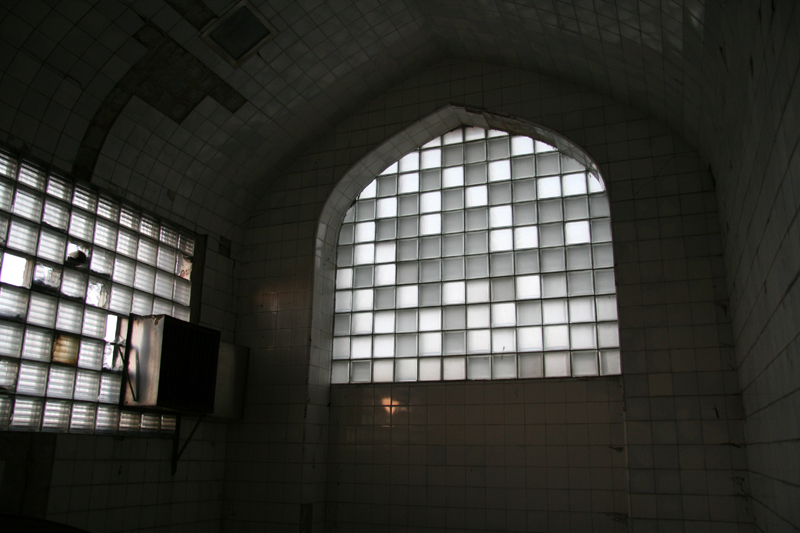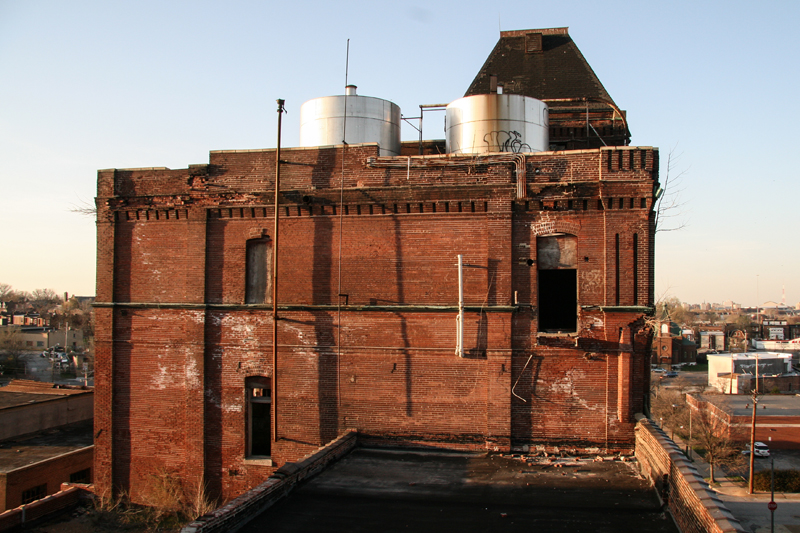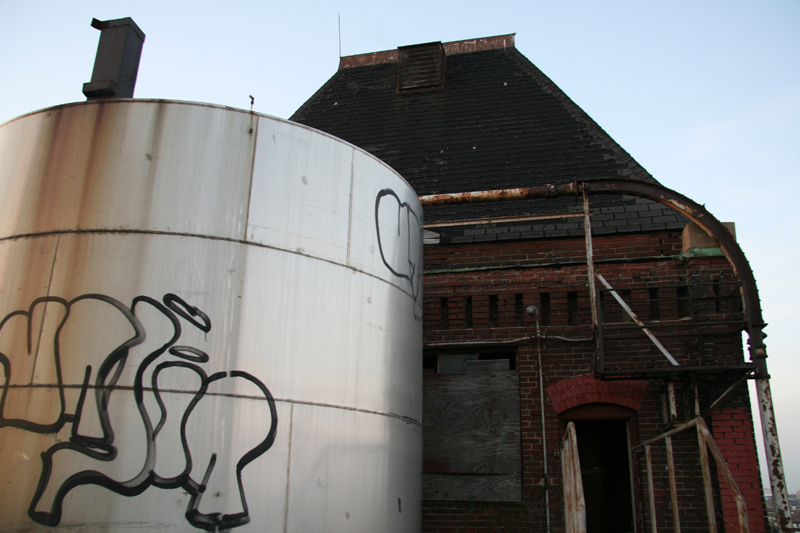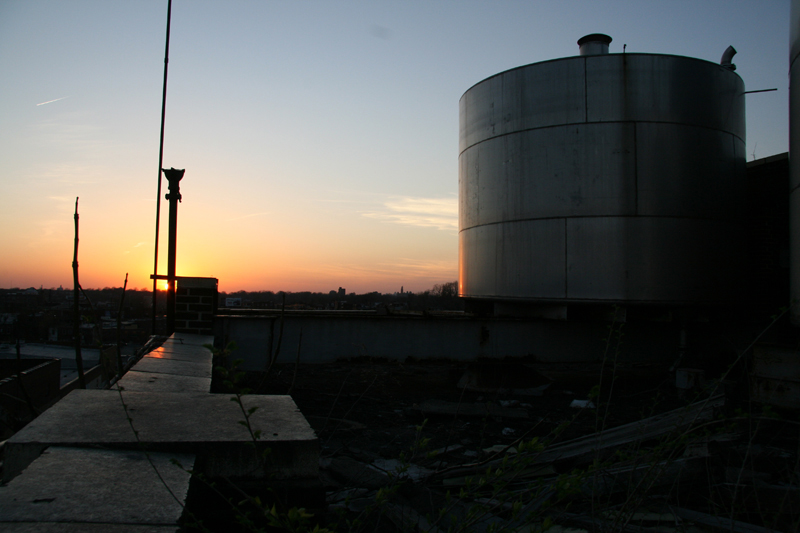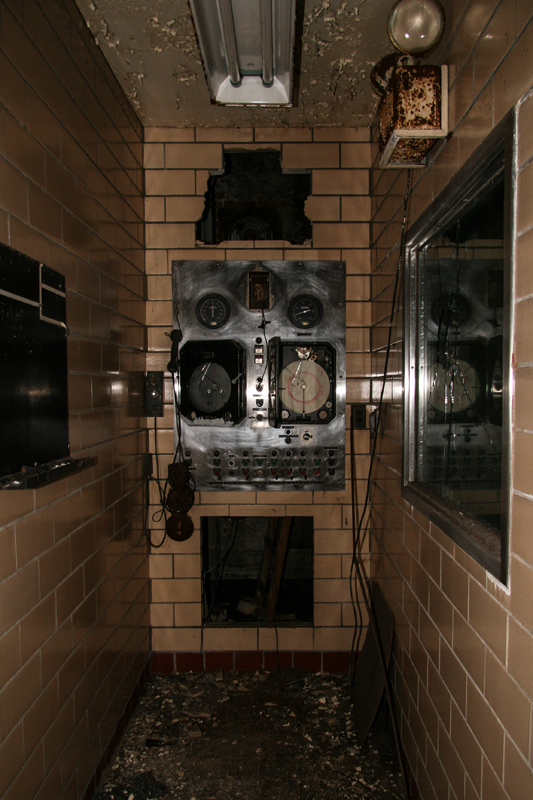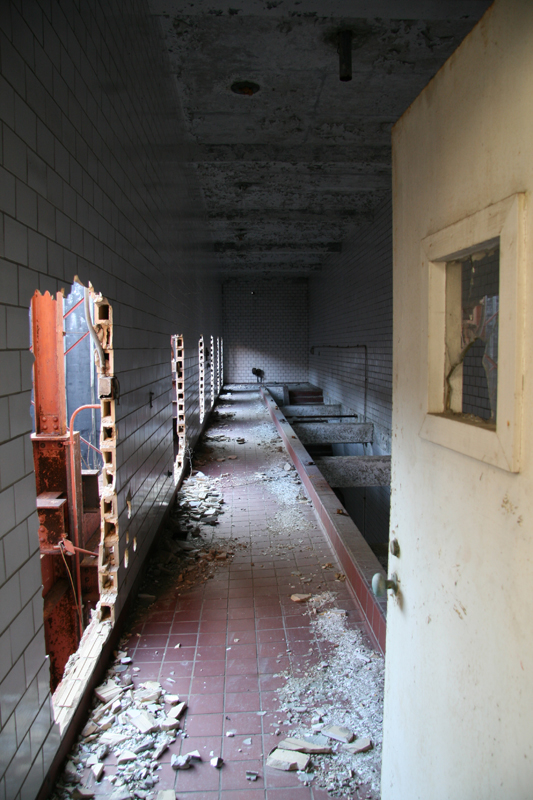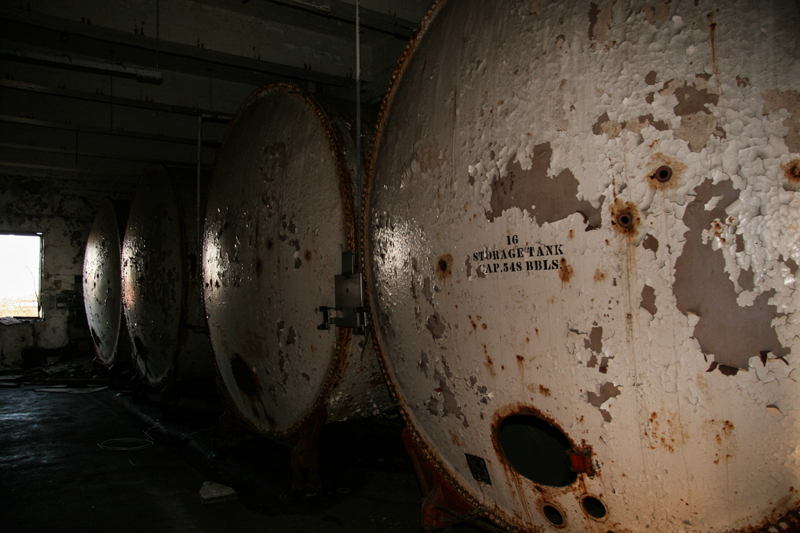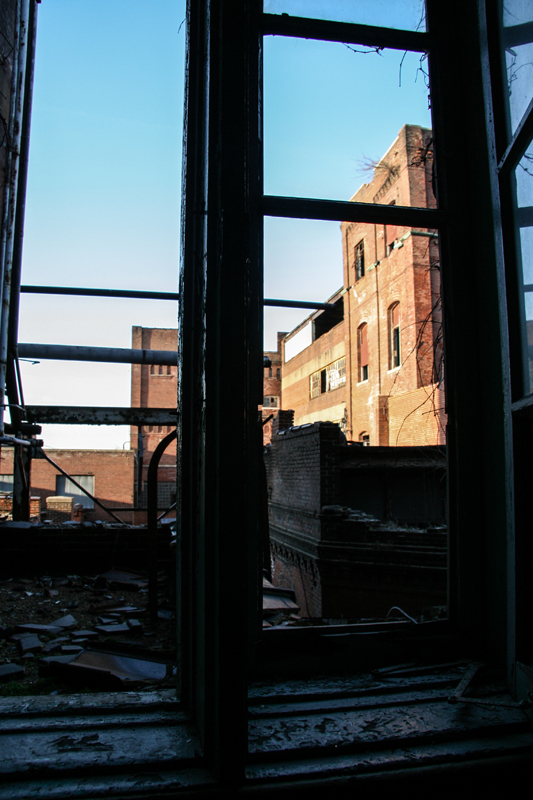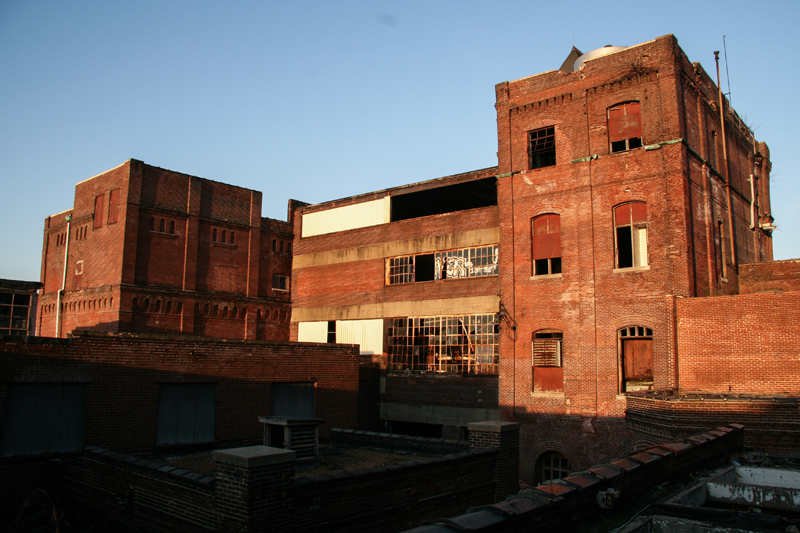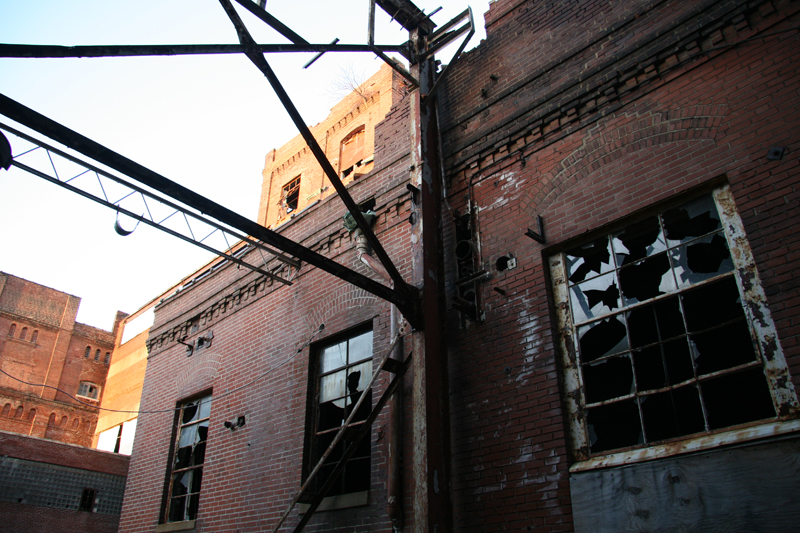 Bats