Monday, October 8, 2012
Boatmen's Bank was founded in Saint Louis in 1847 and claimed to be the oldest bank west of the Mississippi. George Knight Budd started Boatmen's Savings Institution to serve the working class and named the company for those "Boatmen" who worked on riverboats on the Mississippi.
On April 5, 1854, a robbery occurred in which "the bank's secretary Joseph Thornton was implicated because the vault had been opened at night with a bank key. Testifying against him was Joseph Charless, president of the Bank of Missouri, who had received for deposit water and mud-soaked notes from Thornton. Thornton was acquitted but was to shoot and kill Charless on the street afterwards. Thornton was nearly lynched, and later hanged following a trial." -Wikipedia
Boatmen's would become the largest bank in Missouri in the 1980's. By the time of its acquisition by Nations Bank in 1996, it was one of the 30 largest Bank Holding Companies in the United States. I'm not sure of the exact date of closure on this branch but I would guess that it didn't last very long, if at all, after the company's acquisition.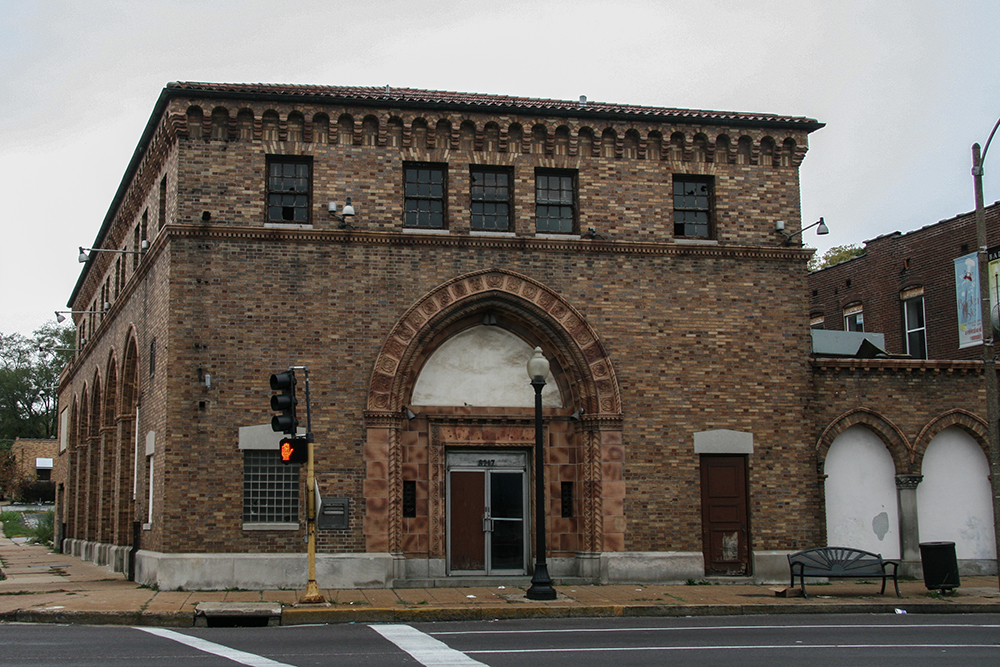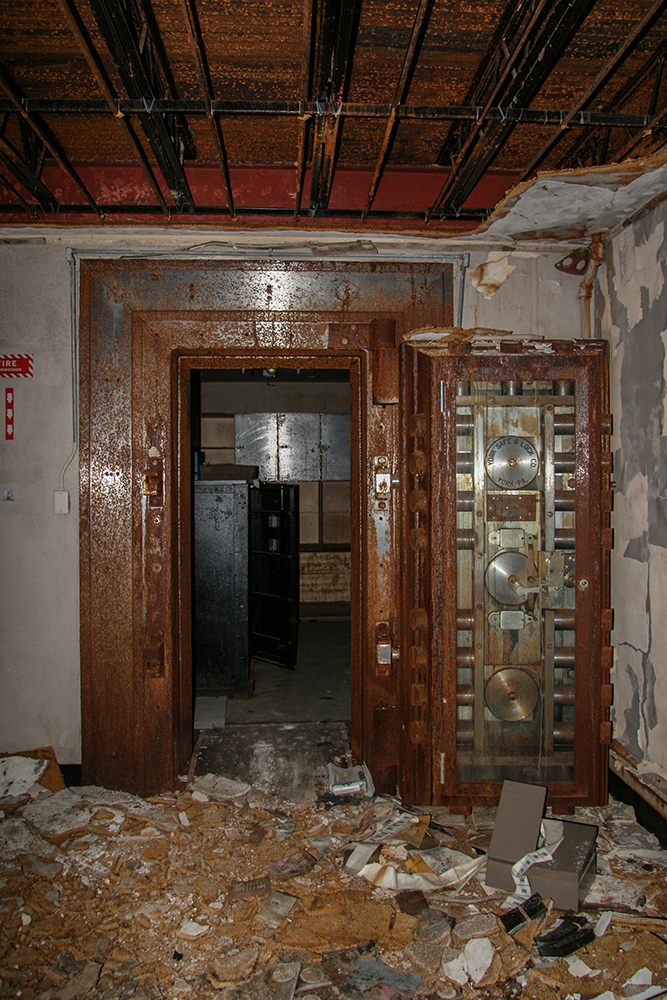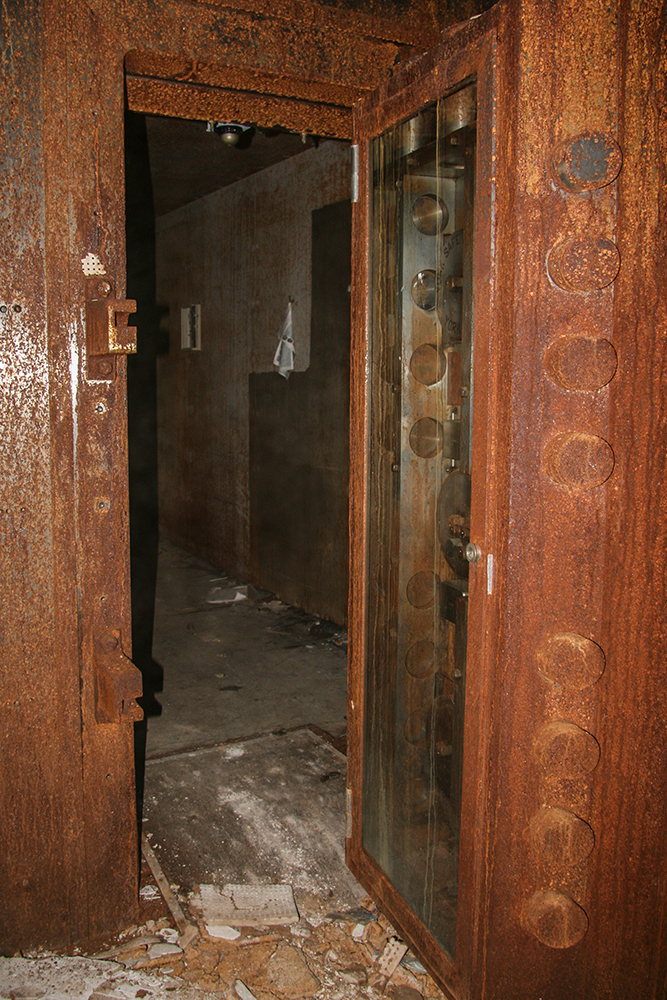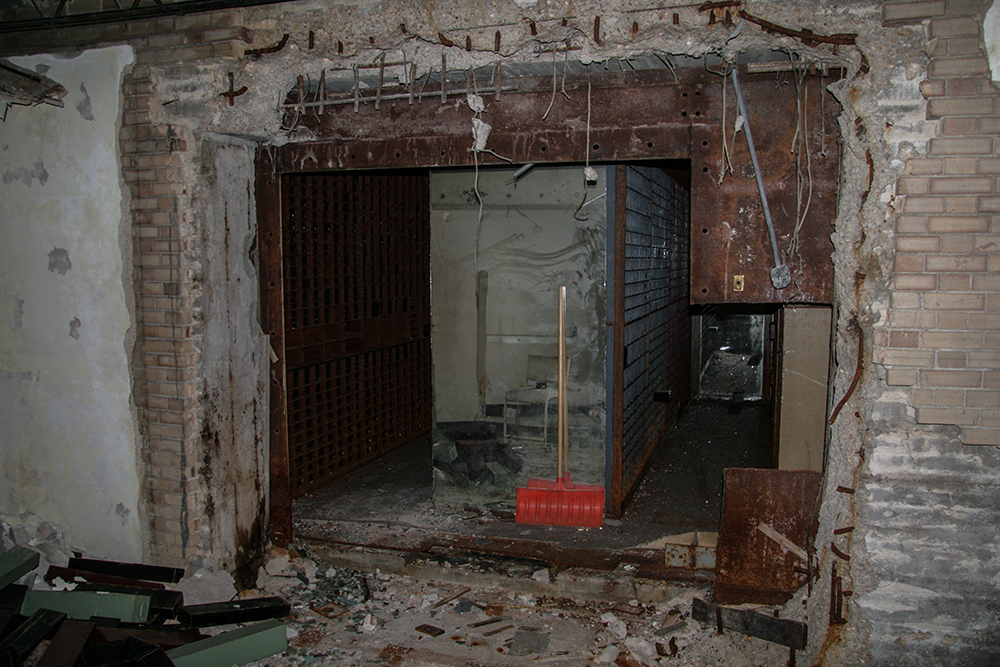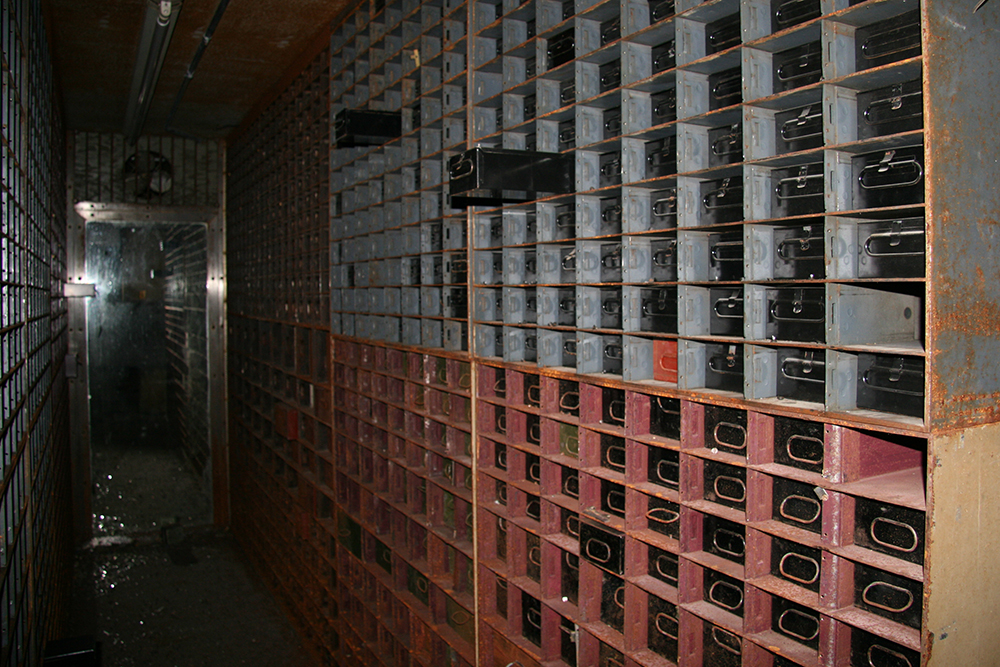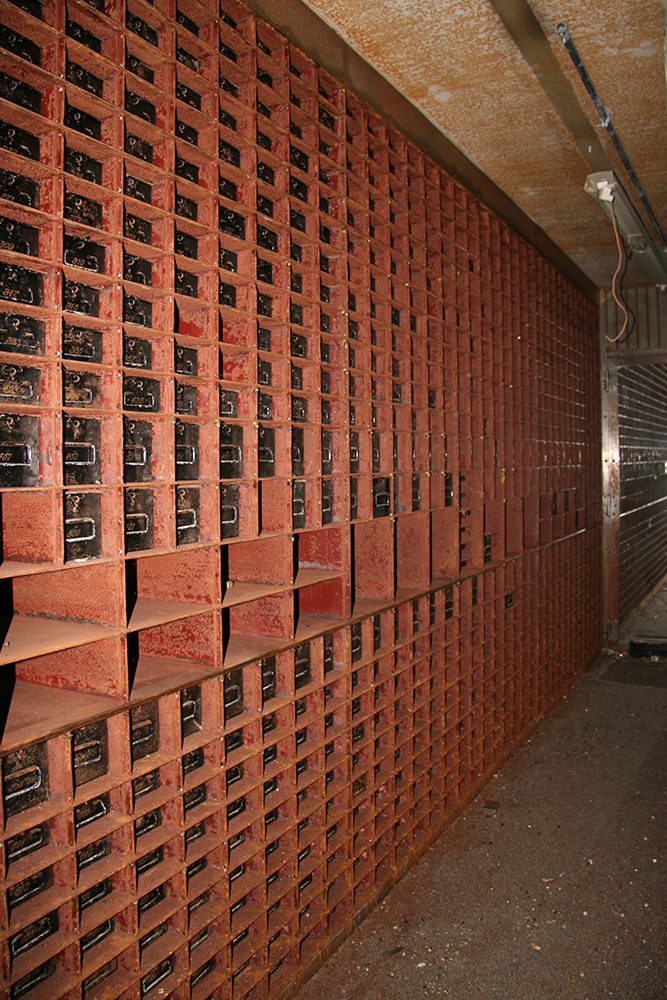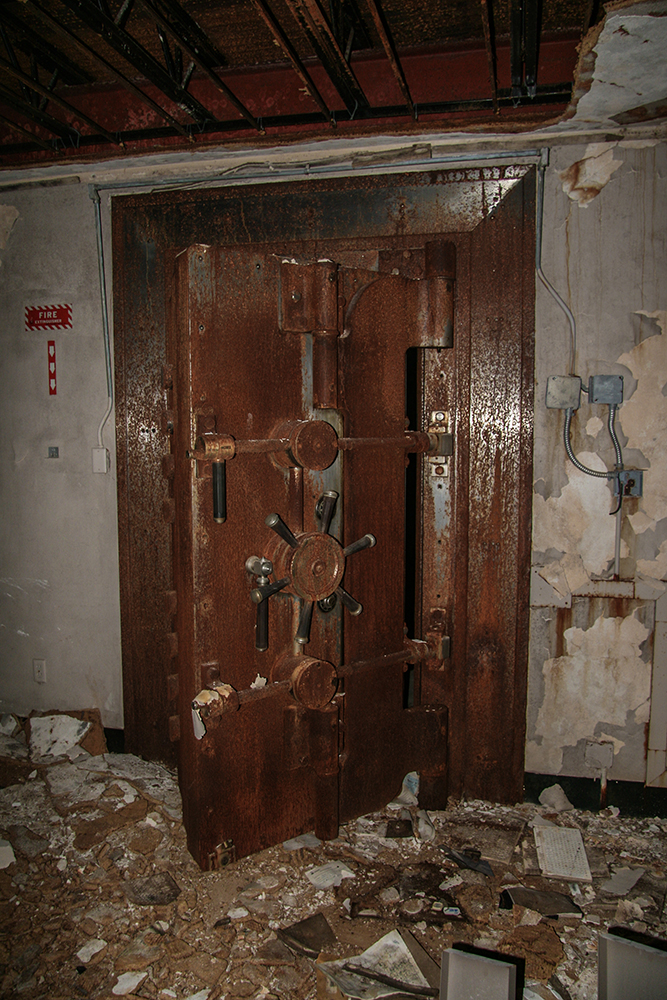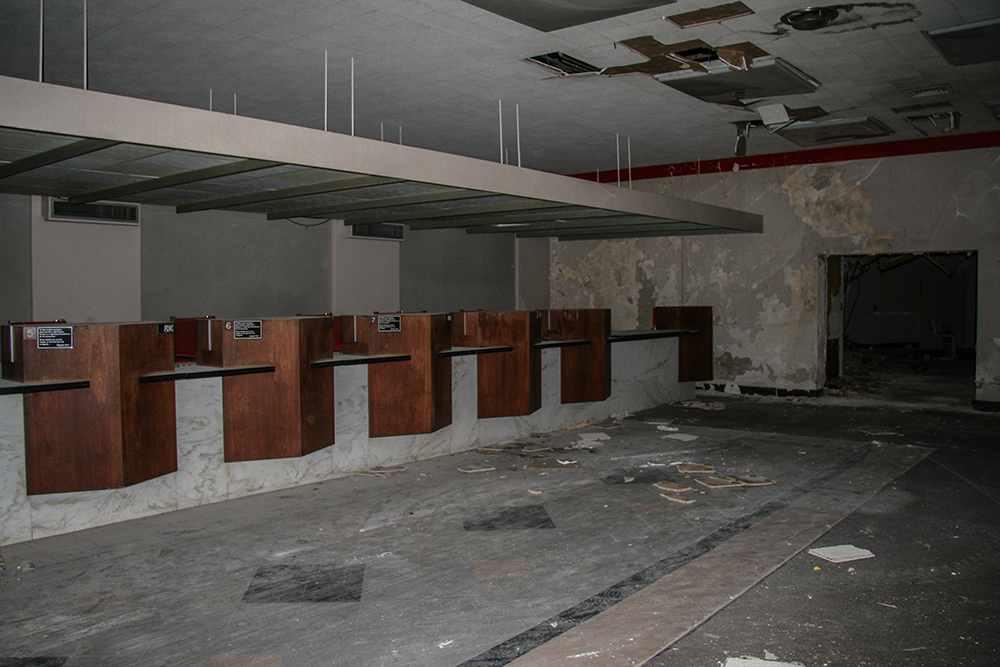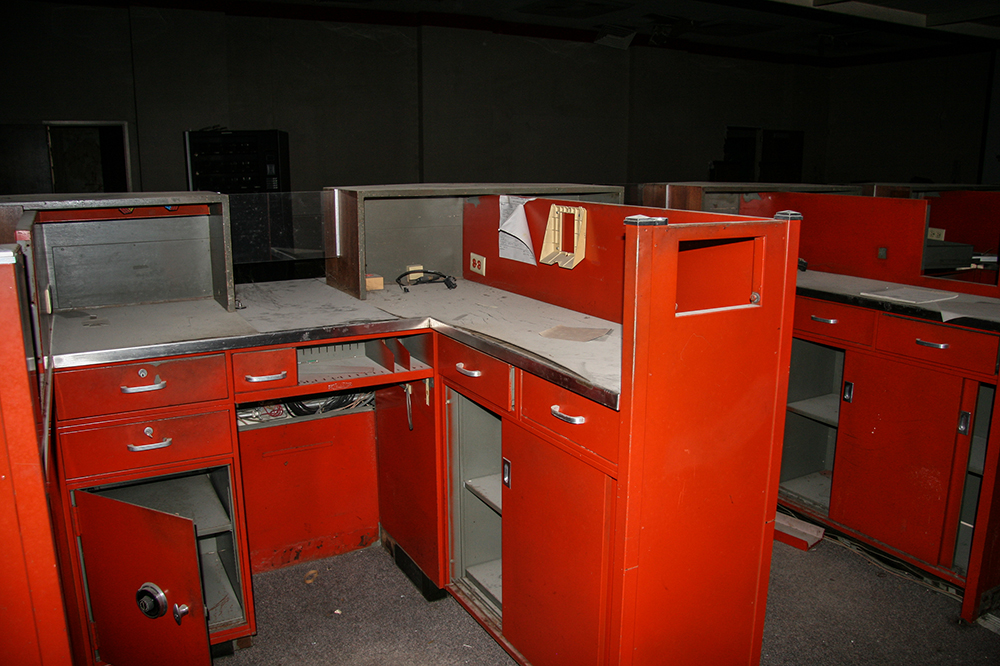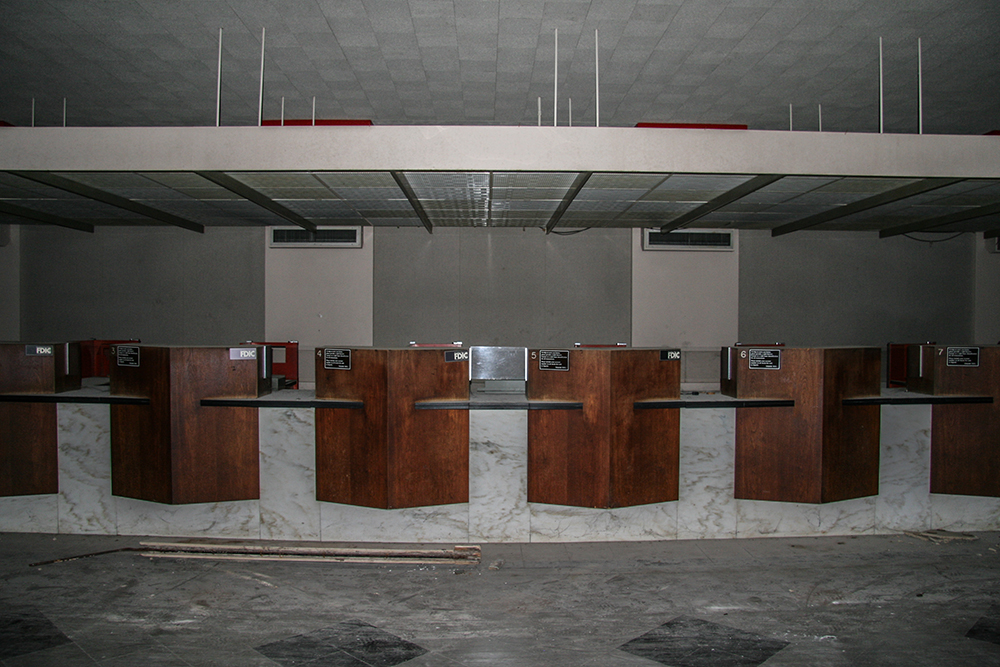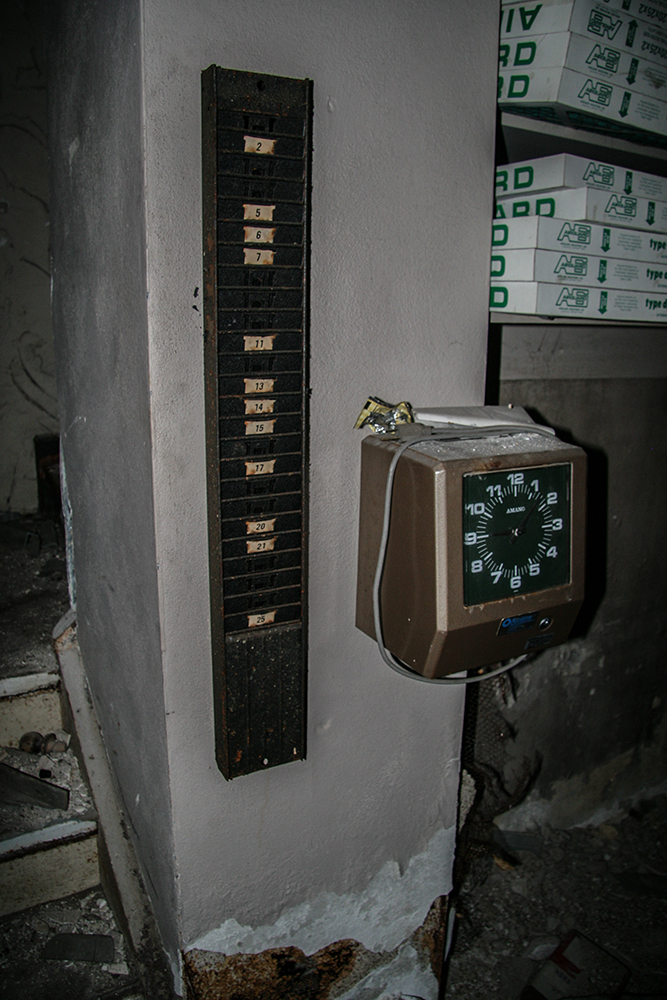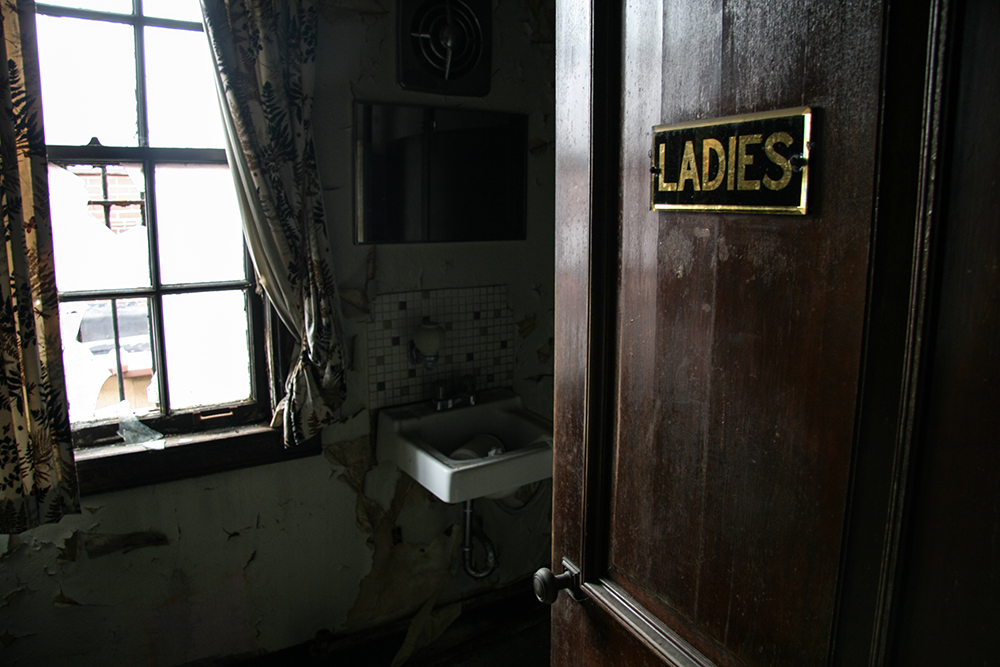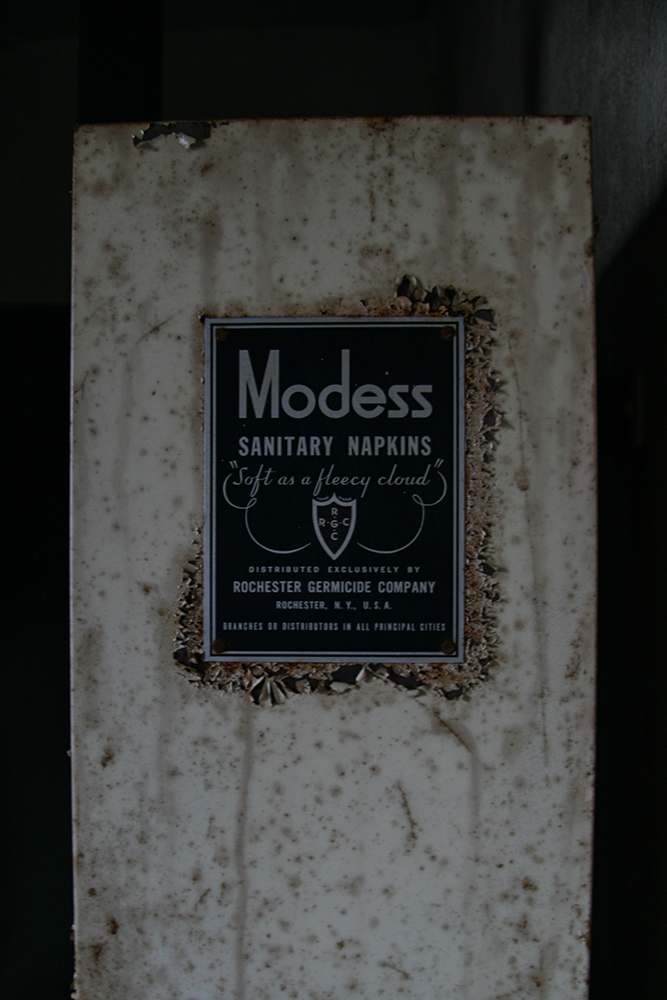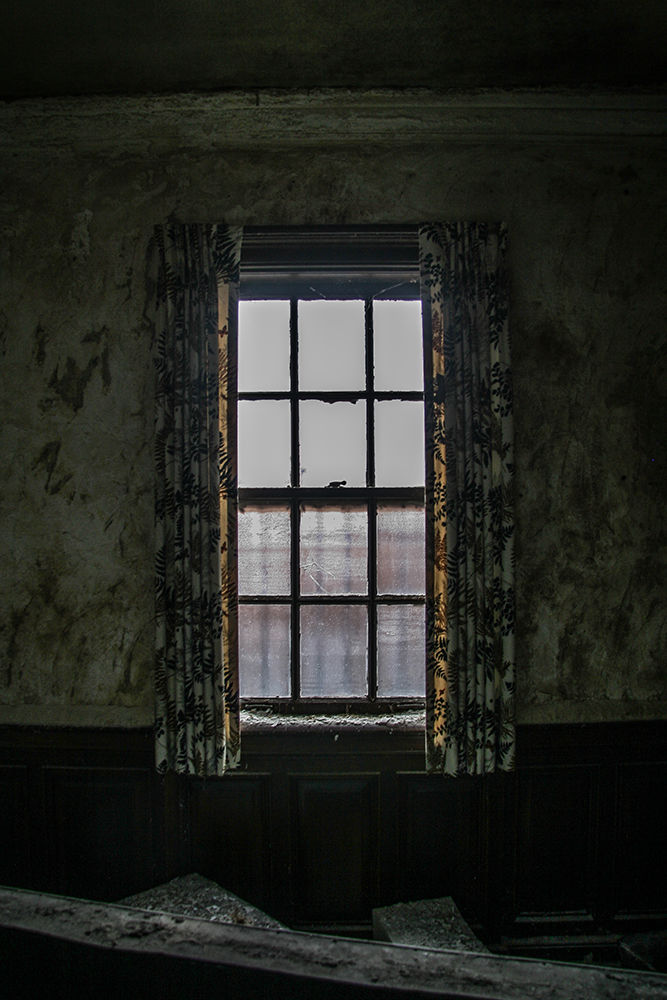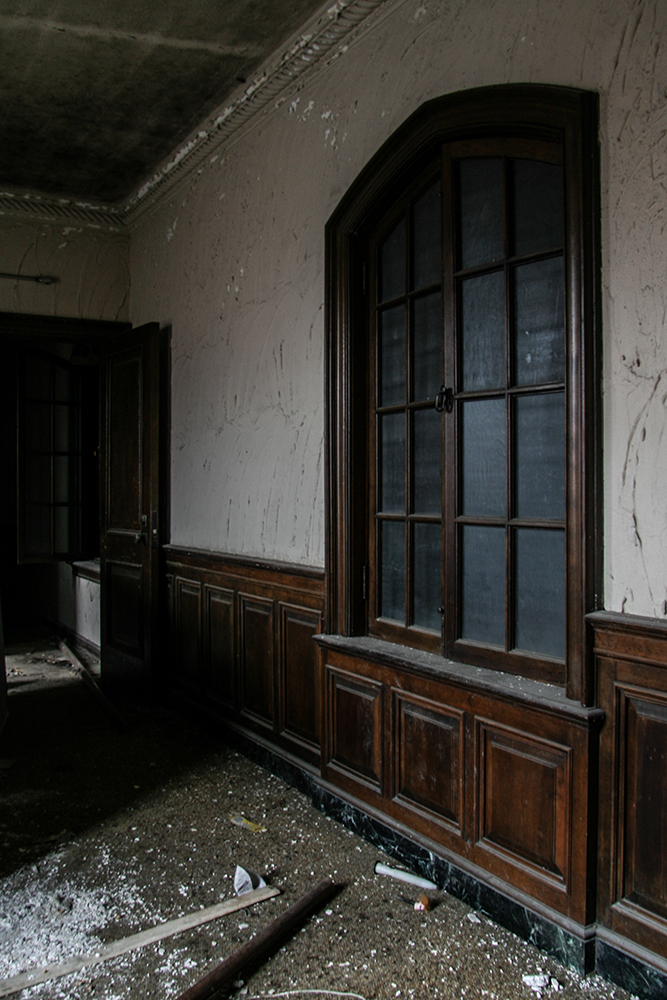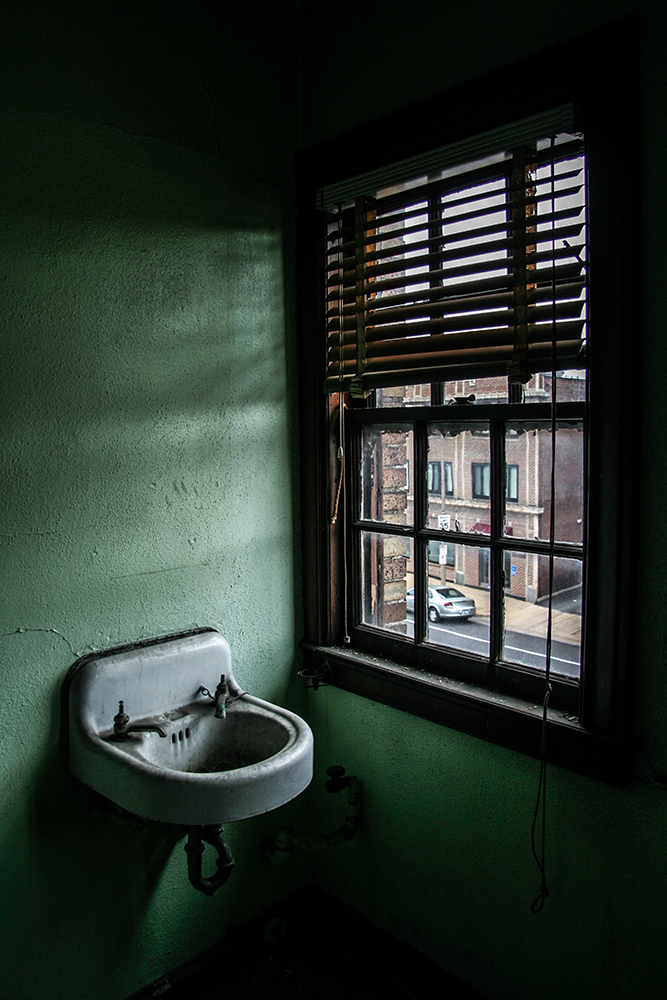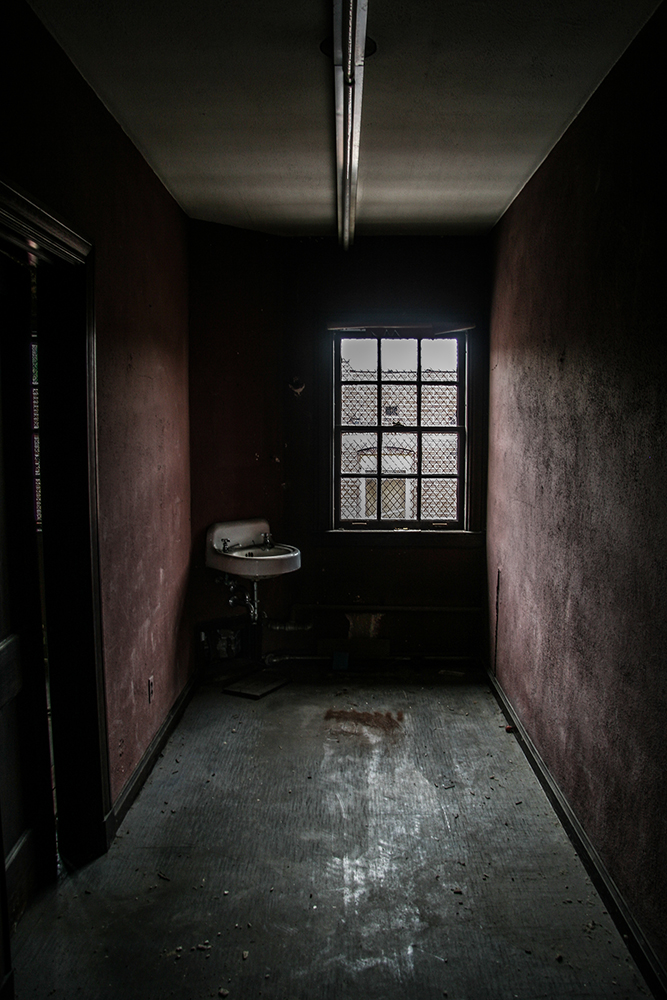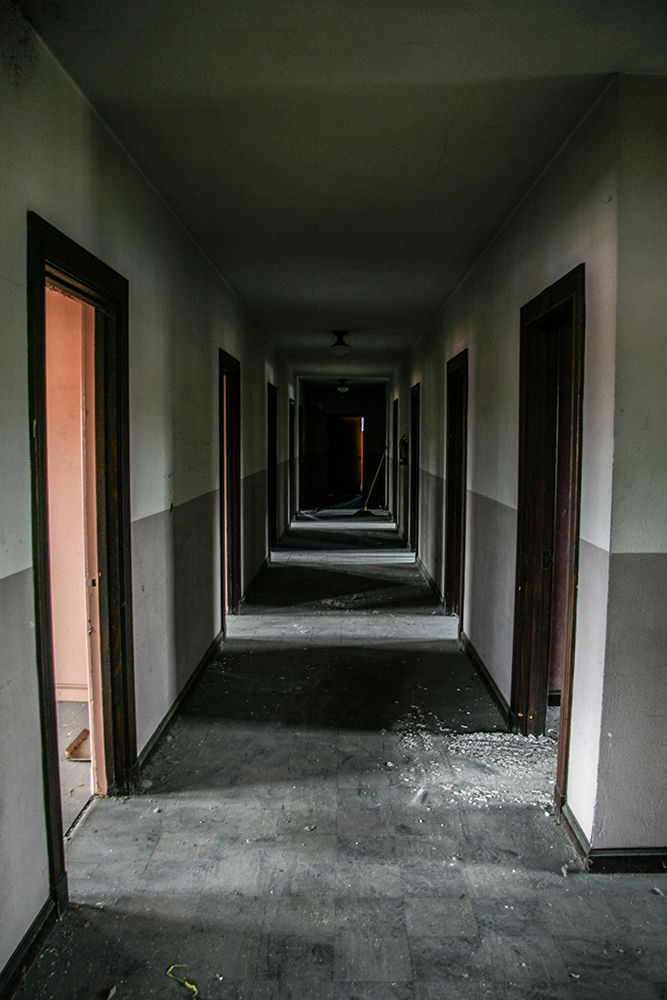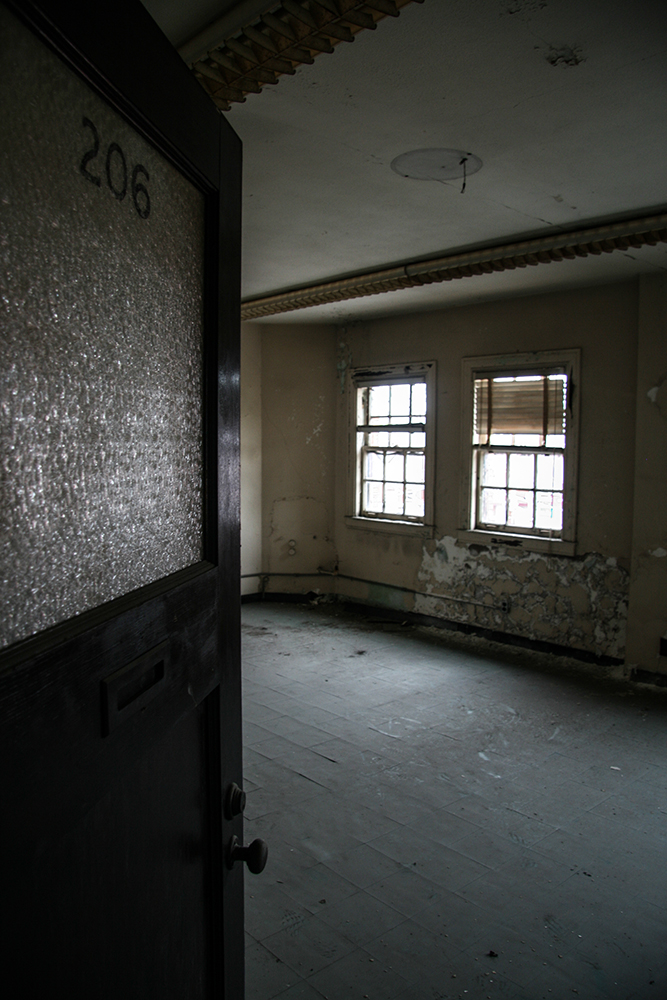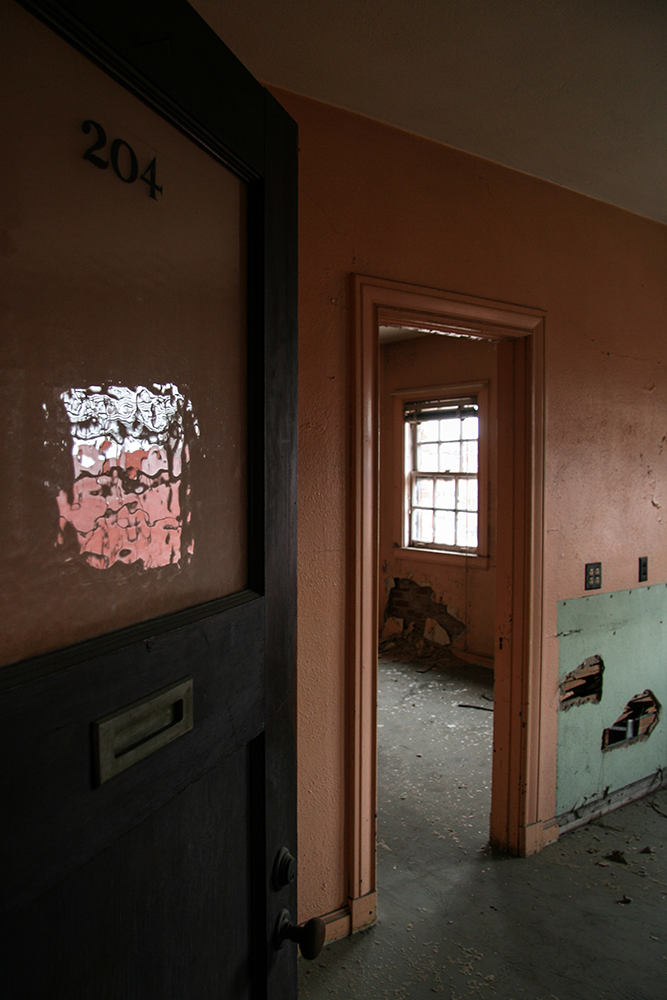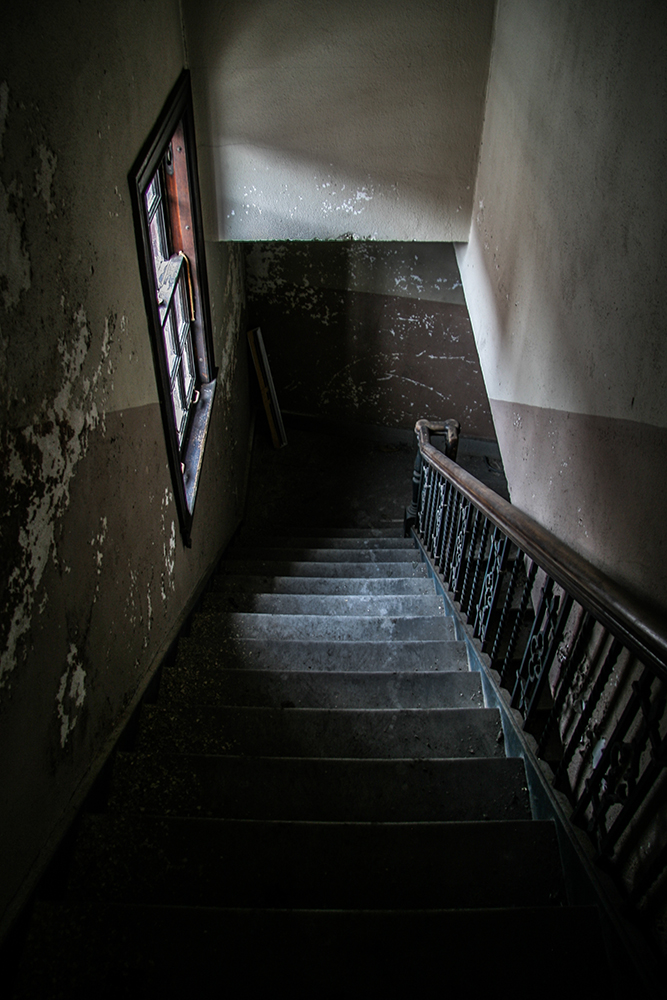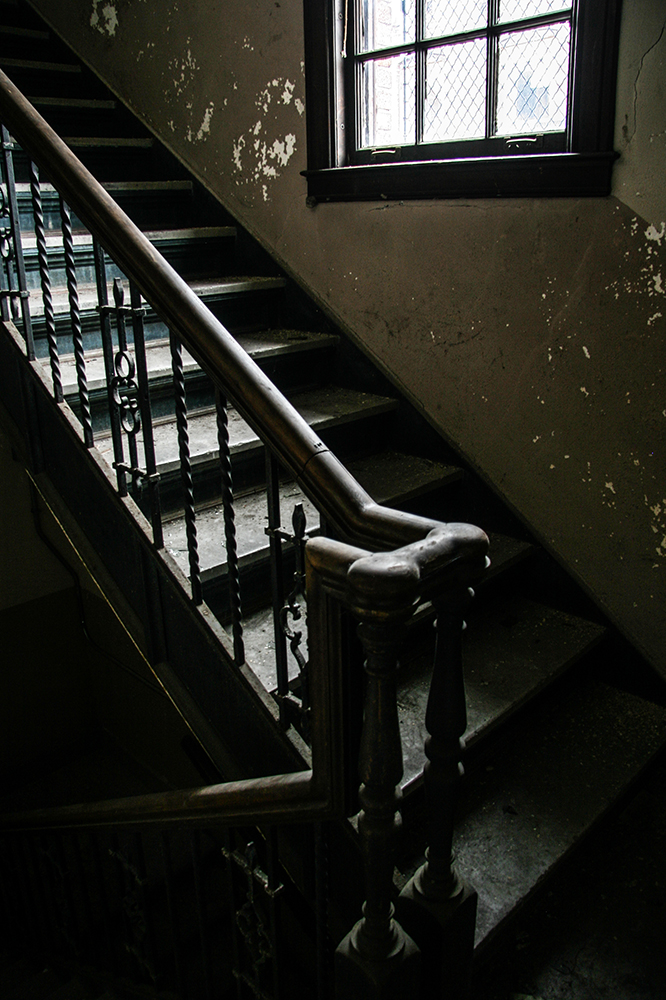 1 Comment:
Ann said...

October 8, 2012 at 10:30 PM

 

Wow... you really capture these places SO well with your photography. You're everything I aspire to be as an UE and an urban decay photographer.